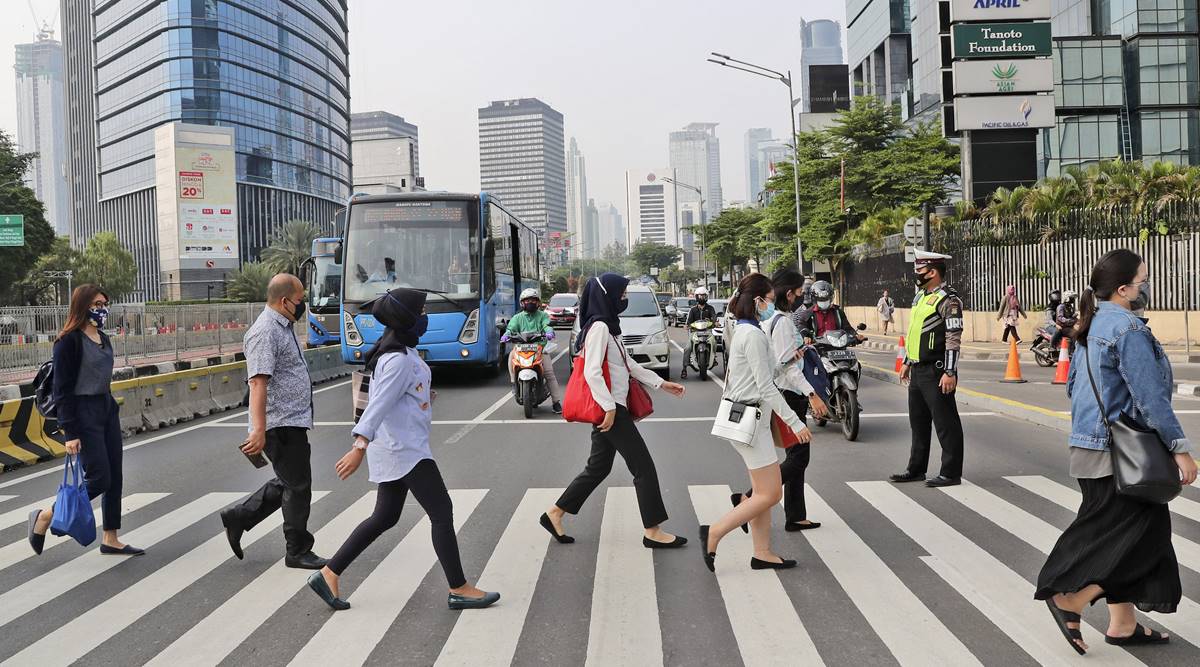 Global Coronavirus Updates, Sept 14: UK tests if COVID-19 vaccines might work better inhaled
Global Coronavirus Updates: Covid-19 cases are rising in 58 countries, including surges in Argentina, Indonesia, Morocco, Spain and Ukraine, as per a Reuters analysis.
by Express Web Desk

Coronavirus Global Updates: The World Health Organisation (WHO) reported a record one-day increase in global coronavirus cases on Sunday, with the total rising by 3,07,930 in 24 hours. India leads the world in new cases reported each day and set a global record with 97,570 new cases in one day, according to a Reuters tally.

More than 28.93 million people have been reported to be infected by the novel coronavirus globally and at least 921,437 have died, according to Reuters. Covid-19 cases are rising in 58 countries, including surges in Argentina, Indonesia, Morocco, Spain and Ukraine.

New cases are falling in the United States and are down about 44 per cent from a peak of over 77,000 new cases reported on July 16. Cases in Brazil are also trending downward.

https://images.indianexpress.com/2020/08/1x1.png

Singapore is battling new clusters of coronavirus infections in migrant dormitories that had won the all-clear from authorities, highlighting the difficulty of stamping out the disease, even in a closely monitored population, reported Reuters. Singapore is letting workers go to jobs but with repeated testing, greater social distancing, close monitoring and rapid isolation of close contacts, rather than completely closing off dormitories.

The Czech Republic recorded 792 new cases of coronavirus on Sunday, a drop after five consecutive days with more than 1,000 cases each, Health Ministry data showed on Monday, reported Reuters. The overall number of confirmed cases rose to 36,188 in the country of 10.7 million.
Italy's initial virus hotspot back to school after 7 months
The morning bell Monday marked the first entrance to the classroom for the children of Codogno since Feb. 21, when panicked parents were sent to pick up their children after the northern Italian town gained notoriety as the first in the West to record local transmission of the coronavirus.
While all of Italy's 8 million school students endured Italy's strict 2½-month lockdown, few suffered the trauma of the children of Codogno, whose days were punctuated by the sirens of passing ambulances.
"Many lost grandparents," said Cecilia Cugini, the principal of Codogno's nursery, elementary and middle schools.
So while the reopening of Italian schools marks an important step in a return to pre-lockdown routine, the step bears more symbolic weight in the 11 towns in Lombardy and Veneto that were the first to be sealed off as coronavirus red zones.
UK trials new antibody cocktail treatment for COVID-19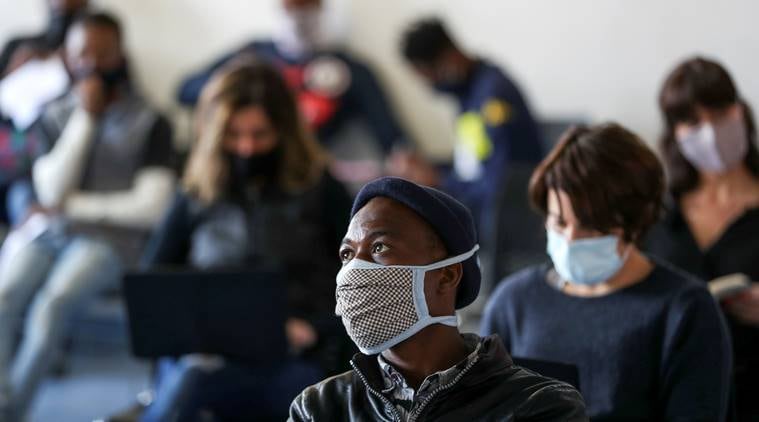 The UK on Monday began human trials of a new antibody treatment for patients hospitalised with COVID-19. As part of the government-backed Randomised Evaluation of COVid-19 thERapY (RECOVERY) Trials, monoclonal antibodies, or potent laboratory-made antibodies, will be given to about 2,000 patients in the coming weeks to see if they are effective against coronavirus.
The Phase 3 open-label trial in patients hospitalised with COVID-19 will compare the effects of adding REGN-COV2 to the usual standard-of-care versus standard-of-care on its own. REGN-COV2 was specifically designed by Regeneron scientists to target the virus that causes COVID-19. RECOVERY will be the fourth late-stage randomised clinical trial evaluating REGN-COV2 and will add to our knowledge about how this novel antibody cocktail may help hospitalised patients in need, said George D Yancopoulos, President and Chief Scientific Officer of Regeneron, the biotech firm collaborating on the project.
Nepal's coronavirus tally crosses 55,000-mark
Nepal's coronavirus cases on Monday crossed the 55,000-mark with 1,170 new COVID-19 infections recorded across the country in the last 24 hours, the health ministry said.
During a virtual press briefing, Dr. Jageshwar Gautam, spokesperson for the Ministry of Health and Population, said that 1,170 cases were detected while conducting 10,878 PCR tests at various labs in the past 24 hours.  The Kathmandu Valley alone recorded 512 new COVID-19 cases in the past 24 hours. With this Nepal's COVID-19 case tally has jumped to 55,329.
UK tests if COVID-19 vaccines might work better inhaled
British scientists are beginning a small study comparing how two experimental coronavirus vaccines might work when they are inhaled by people instead of being injected.
In a statement on Monday, researchers at Imperial College London and Oxford University said a trial involving 30 people would test vaccines developed by both institutions when participants inhale the droplets in their mouths, which would directly target their respiratory systems.
Larger studies of the Imperial and Oxford vaccine are already under way, but this study aims to see if the vaccines might be more effective if they are inhaled.
"We have evidence that delivering influenza vaccines via a nasal spray can protect people against flu as well as help to reduce the transmission of the disease," said Dr. Chris Chiu of Imperial, who is leading the research. He suggested that might also be the case with COVID-19.
74 arrested in Australia for anti-lockdown protests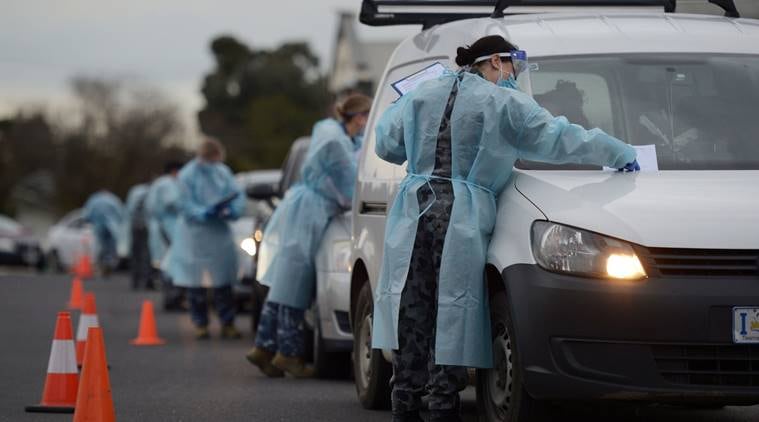 Australian police have arrested 74 people and fined another 176 for flouting coronavirus restrictions during anti-lockdown protests here in the country's second-largest city.  Victoria is Australia's worst virus-hit state with nearly 20,000 cases and 729 deaths so far. The state has been in a stage 4 lockdown since August 4.
Protesters demonstrated outside Queen Victoria Market on Sunday, chanting "freedom, freedom." Soon clashes broke out with authorities, who demanded the gathering be disbanded in view of the social-distancing norms. Officials said over 250 people had gathered outside the market. The police had to step in, arresting 74 people and fining 176 others for violation of various norms, officials said.
Computer-designed antiviral proteins inhibit COVID-19 in lab, scientists find
Computer-designed synthetic antiviral proteins have been shown to protect lab-grown human cells from SARS-CoV-2, the coronavirus that causes COVID-19, scientists say. In the experiments, the lead antiviral candidate, named LCB1, rivalled the best-known SARS-CoV-2 neutralising antibodies in its protective actions, according to the findings published in the journal Science.
The researchers at the University of Washington in the US noted that LCB1 is currently being evaluated in rodents.
Coronaviruses are studded with so-called Spike proteins, which latch onto human cells to enable the virus to break in and infect them, they said. The development of drugs that interfere with this entry mechanism could lead to treatment of or even prevention of infection, according to the researchers. They used computers to develop new proteins that bind tightly to SARS-CoV-2 Spike protein and obstruct it from infecting cells.
Singapore reports 48 new COVID-19 cases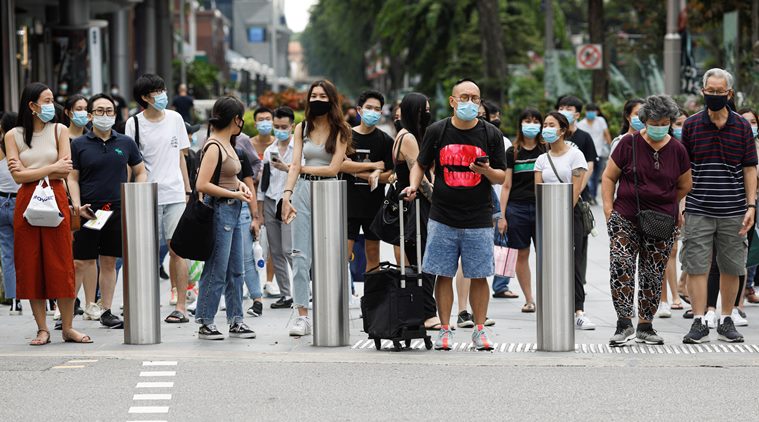 Singapore reported 48 new COVID-19 cases on Monday, including five imported infections, taking the national tally to 57,454, many of them foreign workers. Since the foreign workers' dormitories were declared clear of COVID-19 over a month ago on August 11, an average of 45 workers have tested positive for the disease daily, according to the Health Ministry.
They were detected primarily through active surveillance testing, such as rostered routine testing, and aggressive tracing and testing when a new case is detected. The ministry also said that the average number of new daily cases in the community in a week has decreased to one in the past week, down from two cases the week before.
With 48 new cases recorded in the last 24 hours, Singapore's tally of cases increased to 57,454.
'Rule of six' comes in to limit gatherings in England's Covid-19 fight
The new so-called "rule of six" has come into effect in England from Monday, which would give the police the power to enforce rules against gatherings of over six members with a fine of 100 pounds, reported PTI.
The new rule, announced by UK Prime Minister Boris Johnson last week amid another spike in coronavirus cases, applies both indoors and outdoors in England and Scotland, and indoors only in Wales.
"Across the country, we have all made enormous sacrifices in the fight against coronavirus. However the recent rise in cases makes it clear that more needs to be done to stop the spread of this disease," said UK Home Secretary Priti Patel.
The Indian-origin minister further said, "From Monday new laws will enable the police to fine anyone in breach of the rule of six. As we continue to fight this virus, I urge the public not to participate in social gatherings of more than six people in any setting, indoors or outdoors."
In England, restrictions apply to everyone including young children but for the devolved administrations of Wales and Scotland 11 and 12-year-old children are exempt from the rule.
Other exceptions to the rule mean that many activities involving bigger numbers will still be able to take place, including at schools, workplaces, weddings and funerals with up to 30 people.
The United Kingdom, which has suffered Europe's deadliest coronavirus outbreak, has reported over 3,000 new cases of COVID-19 for the third consecutive day for the first time since May, the Associated Press reported. The Department for Health and Social Services recorded at least 3,330 cases on Sunday, taking the three-day tally to over 10,000 cases.
The UK has an official virus-related toll of over 41,600 people who died within 28 days of testing positive.
Australia sees lowest one-day rise in coronavirus cases in almost three months
Australia reported its lowest one-day rise in novel coronavirus infections in three months as authorities began to ease restrictions aimed at slowing its spread, Reuters reported. Thirty-nine people were found to be infected with the virus in the past 24 hours, the lowest one-day increase in new cases since June 26, when 37 infections were detected. Victoria state has begun easing restrictions, allowing people to leave their homes for longer periods for exercise and shortening the night curfew.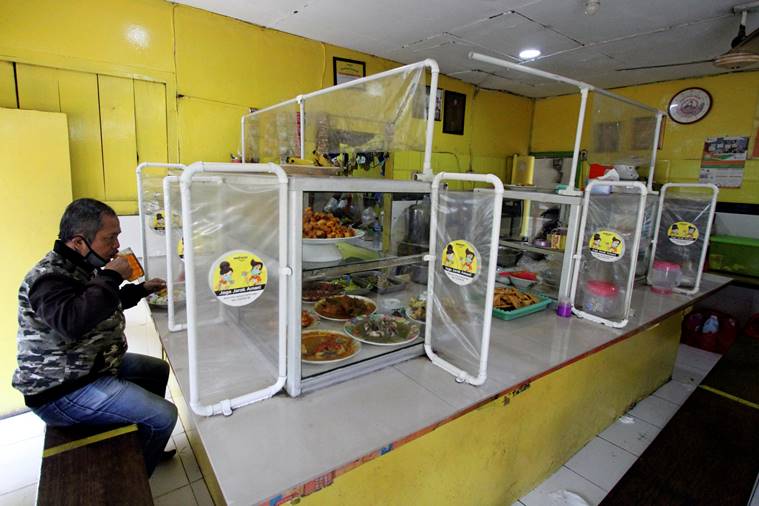 New Zealand to lift coronavirus curbs in most of country on Sept 21
New Zealand will lift coronavirus restrictions across the country on September 21, except in its biggest city Auckland, which is the epicentre of a second wave of infections, PM Jacinda Ardern said. She also said the government would immediately ease all physical distancing requirements on planes, a boost for Air New Zealand, which has had to limit passengers on its planes for months.
New Zealand had appeared to have succeeded in halting community transmission of Covid-19, but a fresh outbreak in Auckland prompted the government to re-impose the lockdown. Large crowds of people rallied against the government's social distancing restrictions over the weekend.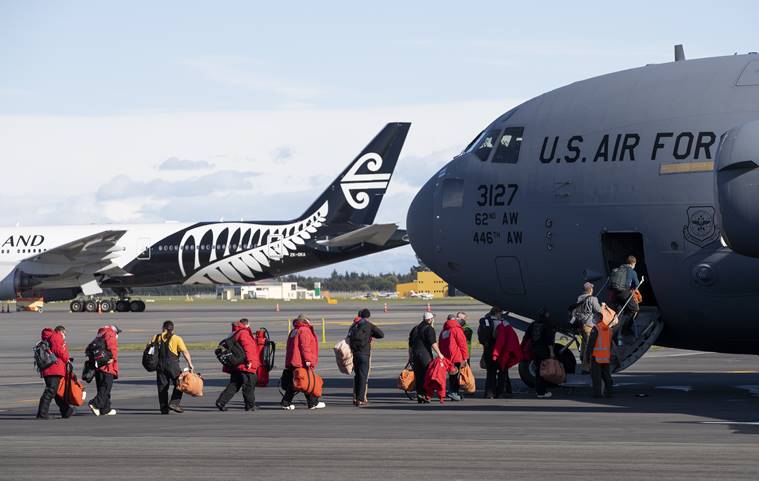 Israel to impose countrywide lockdown this week
Israel will reinstate a strict new countrywide lockdown this week amid a surge in coronavirus cases, the Associated Press reported. Prime Minister Benjamin Netanyahu made the announcement in a televised speech on Sunday.
Beginning the eve of the Jewish New year on Friday, schools, restaurants, malls and hotels among other businesses will shut down and restrictions on movement will be imposed. The lockdown is expected to last at least three weeks.
Israel has witnessed an increase in coronavirus cases over recent weeks and now has one of the world's worst outbreaks, adjusted for population.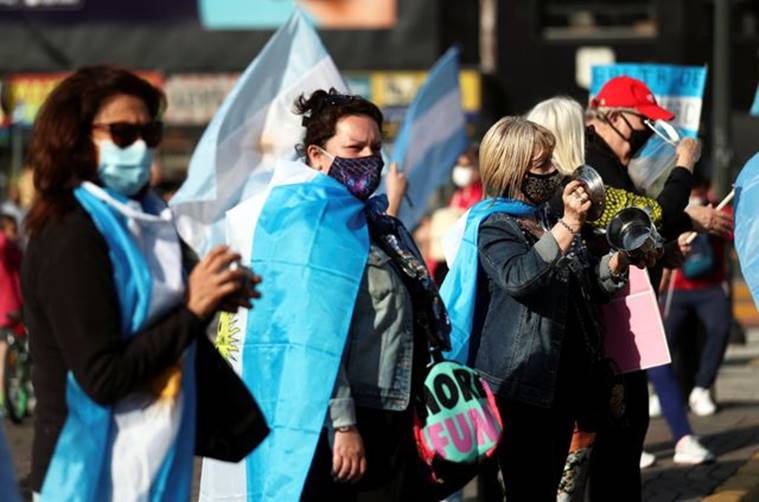 Austria's leader says country is seeing the beginning of a "second wave" of infections
Chancellor Sebastian Kurz announced Friday that the government would reimpose measures such as wearing masks in shops to limit the rise in new infections. Austria recorded 859 new cases on Friday, the highest daily figure since late March. Kurz said Austria will soon hit the 1,000 cases per day mark and called on Austrians to reduce social contacts, wear masks and keep their distance "as well as possible."