LG Wing is official: fixes smartphone usage problems we've lived with
by Habeeb Onawole

The LG Wing is official and it is a pretty amazing device. Honestly, it is. The LG Wing is the first phone (product) from LG's Explorer Project and its unique design solves smartphone usage problems we have lived with.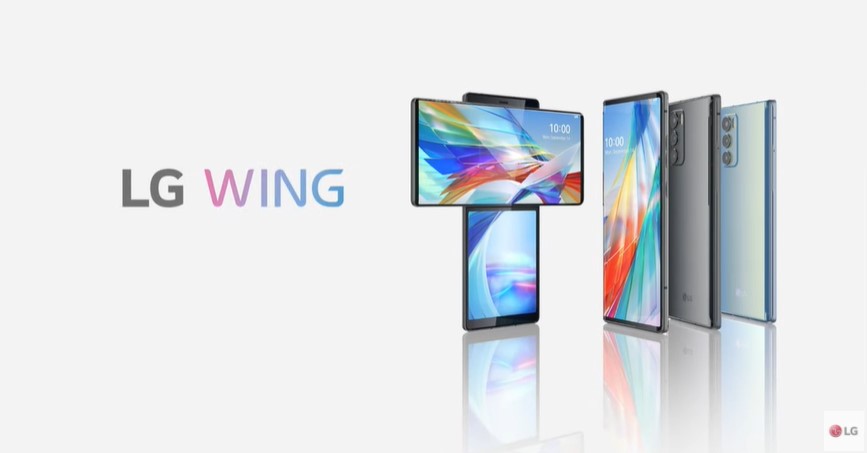 LG Wing Design
The LG Wing is a different take on dual display devices. There is the main display that rotates 90° to reveal a smaller screen. Both screens work together to provide new usage scenarios and improve on existing ones.
With a design like this, durability is important. LG says the hinge which allows the main screen swivel uses a dual-spring, dual-lock, and hydraulic damper. All these work together to prevent disconnection, allows for a uniform distribution of force, and also absorbs shocks when swiveled.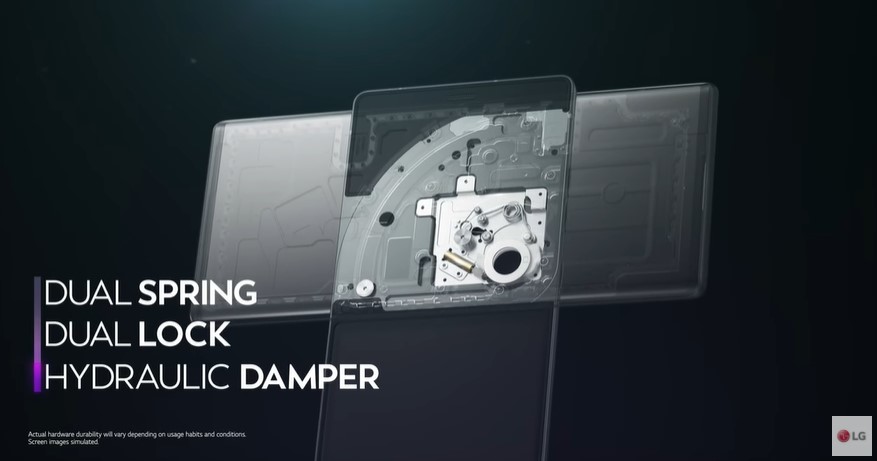 LG claims the LG Wing was put through multiple durability tests including stress tests, shock tests, bending tests, and touch sensors and key press tests. The swivel was also tested over 200 thousand times.
Worried about the inner screen getting scratched by the outer one? LG says it has applied a poly-oxy-methylene (POM) coating on the second screen that prevents it from getting damaged by the larger one. Just like a lot of LG's other phones, the Wing is also MIL-STD-810G certified.
LG also tried to cut down the weight by reducing the thickness of the alloy frame and applying a perforation technique to reduce the mass. These reductions allowed for the weight of the phone to be cut down from over 300 grams to 260 grams.
LG Wing Dual Screen Usage Scenarios
The LG Wing's swivel dual-screen form factor allows for a variety of usage scenarios. Some apps will automatically take advantage of the second screen when in the dual-screen mode such as YouTube which can display playback controls or comments on the secondary screen while the main screen plays the video. Music apps will also do something similar. If you are scrolling o your gallery, highlighted photos will show up on the main screen while the rest of the photos will be visible on the smaller screen. Video editing also works in a similar way.
Another usage scenario is to use two apps at the same time: so you can watch a movie or live stream on the main screen while tweeting about it or taking down notes on the smaller screen. if you have frequently used apps, you can save the combination and quickly launch them whenever you want.
All these scenarios on a standard smartphone will either have you creating a split-screen or dealing with distractions while in a particular app.
LG Wing Specs
The LG Wing has a main 6.8-inch 2460 x 1080 screen that swivels up 90° to reveal a smaller 3.9-inch 1240 x 1080 screen behind it. Both screens are OLED panels. The phone is powered by the Snapdragon 765G processor and has 8GB of RAM and 256GB of storage.
The LG Wing has a 32MP pop-up selfie camera, a first for an LG phone. The manufacturer has included a fall detection feature that causes the camera to retract when you drop it. This is a feature we have seen on other phones such as the OnePlus 7 Pro.
The back of the phone is home to three rear cameras arranged vertically and rocking a design similar to that of the Reno4. The primary camera (positioned in the middle) is a 64MP sensor and above it is a 12MP 120° ultrawide angle camera for shooting in swivel mode while the third camera is another ultrawide angle camera, but a 13MP sensor with a 117° FOV, for shooting in basic mode.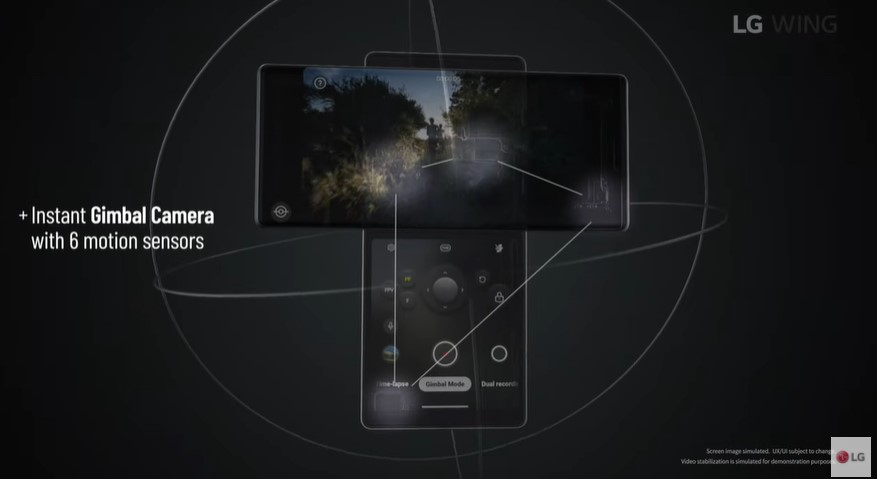 LG has included a number of cool camera features such as simultaneous recording from both the rear and selfie camera. There is also a gimbal mode that allows you to use the device just as you would use a phone mounted on a gimbal. In this mode, what you are recording is displayed on the main screen while the lower screen displays a virtual control akin to that on a gimbal with buttons such as an on-screen joystick for tilting and panning, a pan following mode, and a lock mode. LG says there are six motion sensors that work with a stabilization software to keep your videos steady.
The LG Wing has an in-display fingerprint scanner, packs a 4000mAh battery, and has support for wireless charging. It is also resistant to splashes and LG says the internals have a waterproof coating.
LG Wing Price and Availability
LG didn't reveal the price of its new dual-screen smartphone neither did it say when it will go on sale. However, it has been reported that it will be available in the US.
ALWAYS BE THE FIRST TO KNOW - FOLLOW US!