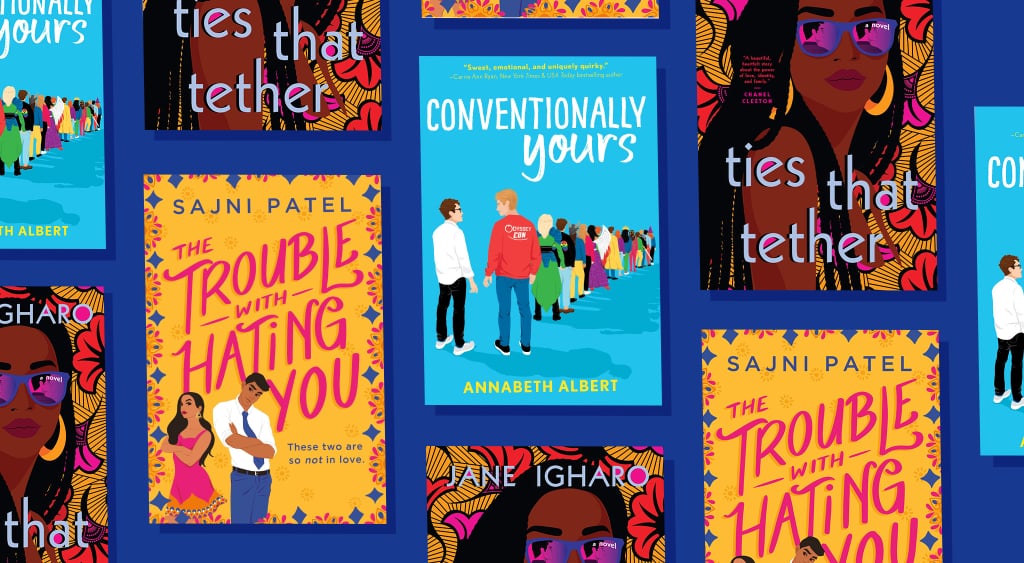 Start Falling in Love With 20 of the Best Romance Novels of 2020
by Roya Backlund

There's nothing better than laughing, crying, and feeling butterflies in your stomach as you read a romance novel. If you're a fan of the genre, you probably have certain romance novels you love reading over and over again. However, it may be time to fall in love with a fresh set of characters, so we suggest you dive in to all the new romance novels slated for release during 2020. Between star-crossed lovers, love triangles, and the enemies-to-lovers trope, there are so many different stories to sweep you off your feet. We know you've got plenty of room in your heart for them all, so let's take a look at 20 of the hottest romance novels of 2020.
1 Conventionally Yours by Annabeth Albert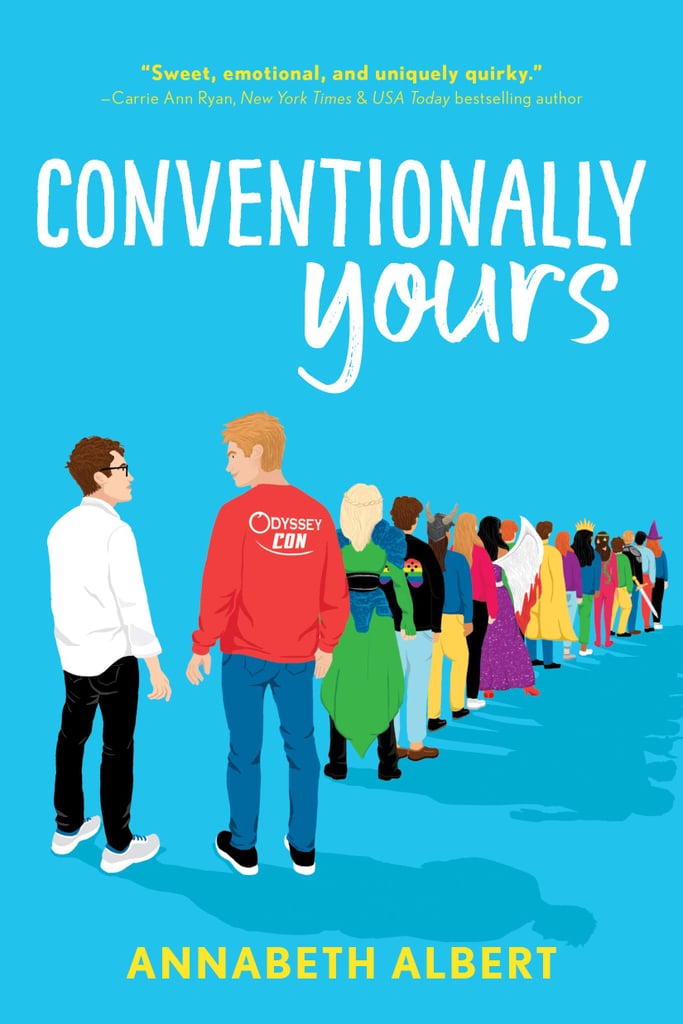 Conventionally Yours by Annabeth Albert is about Conrad Stewart and Alden Roth, who're known for their rivalry in the gaming world. However, when they're forced to take a cross-country road trip to a convention together, their deep connection cannot be denied. Will they sacrifice their shot at love for the sake of winning the game?
2 The Happy Ever After Playlist by Abby Jimenez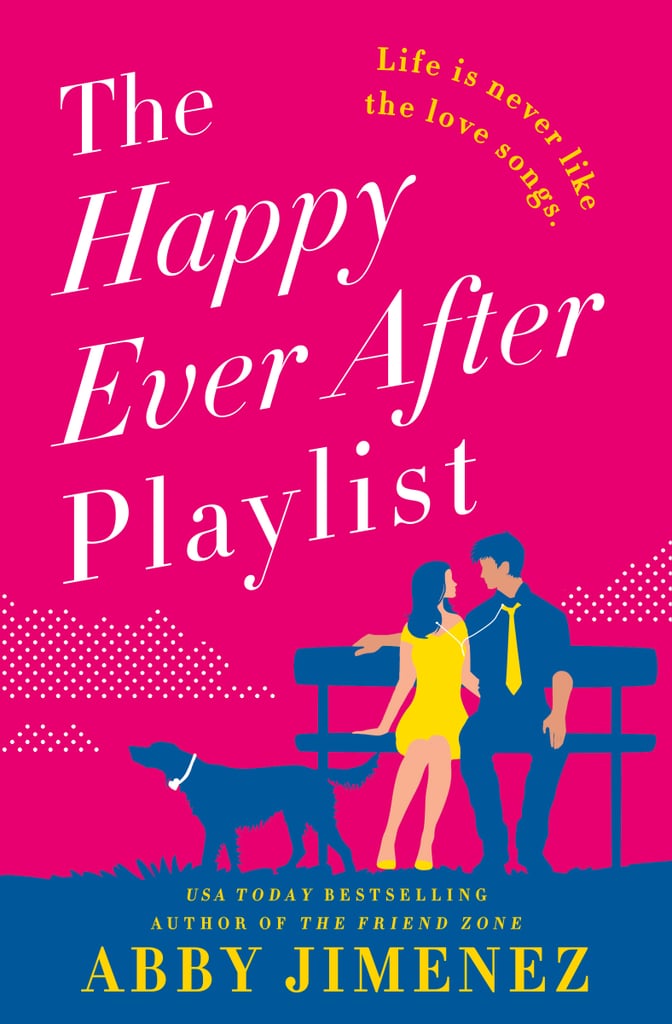 Abby Jiminez, who stole people's hearts with The Friend Zone, has returned with The Happy Ever After Playlist. This rom-com involves Sloan Monroe, a widow who finds solace in the new dog she just adopted. As it turns out, Tucker already has an owner, a touring musician named Jason, and he wants his dog back. Their text messages make it clear — they have a connection. Is it meant to be?
3 Playing with Fire by L. J. Shen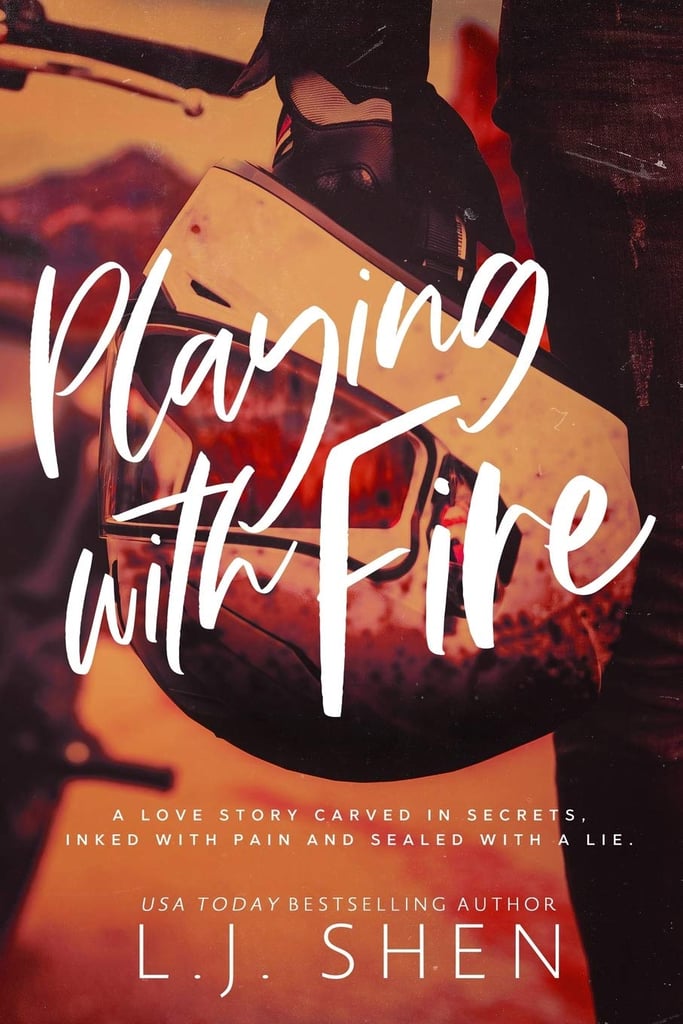 Opposites attract in Playing with Fire by Number 1 Amazon Store author L.J. Shen. When popular bad boy West St. Clair crash lands into the lonely life of Grace Shaw, she can't figure out whether he's her dream come true or a broken heart waiting to happen.
4 If I Never Met You by Mhairi McFarlane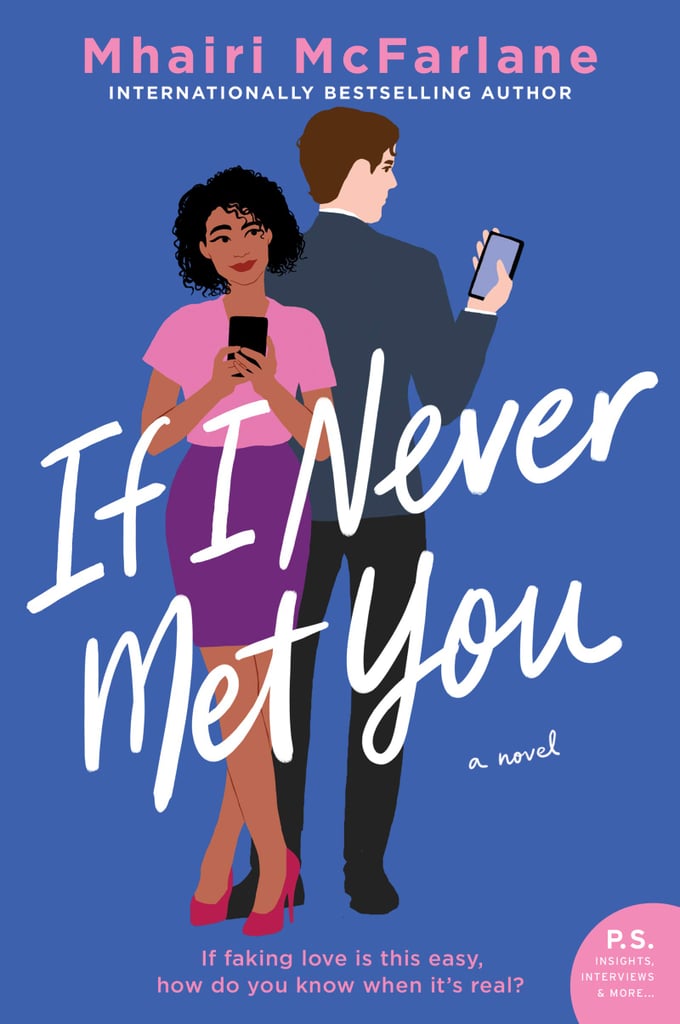 If you love the "fake relationship" trope, then you'll love Mhairi McFarlane's If I Never Met You. Devastated by how fast her ex has moved on, Laurie needs a fake boyfriend to smooth over the embarrassment. Office player Jamie needs to show his bosses how professional he is with a successful and sensible new girlfriend. They strike a deal and a fake social media relationship ensues. However, it might just become something more.
5 Deception and Desire by Aubrey Wynne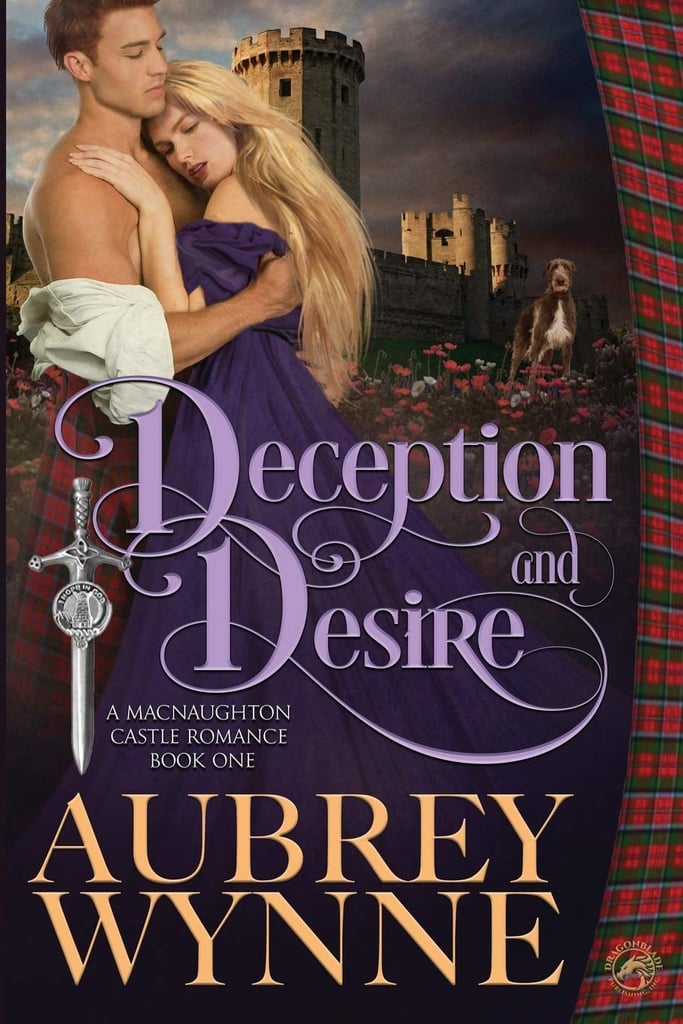 The first book in A MacNaughton Castle Romance, Aubrey Wynne's Deception and Desire stars Fanella Franklin, an awkward maiden with a sizable dowry who would rather count numbers than flirt with suitors. Then there's Lachlan MacNaughton, who would rather be free than become the next MacNaughton chief. The unexpected attraction between these untethered souls is palpable.
6 You Deserve Each Other by Sarah Hogle
Sarah Hogle's debut novel You Deserve Each Other is an emotional rollercoaster ride you'll never want to get off. Naomi Westfield can't stand her upstanding, well-behaved fiancé and wants to break things off. However, when she realizes he feels the same way, a battle between two betrothed individuals ensues. She goes from tolerating him, to hating him, to loving him all over again. Can you keep up?
7 Ties That Tether by Jane Igharo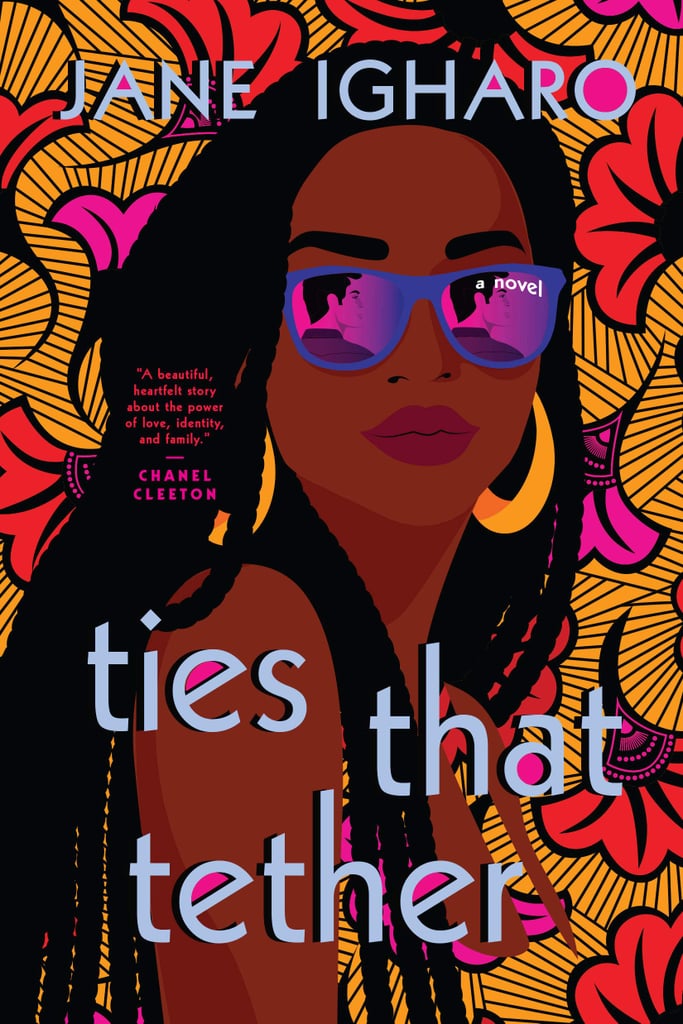 In Ties That Tether by Jane Igharo, a Nigerian woman struggles to keep the promise she made to her parents, which is to marry a Nigerian man. After falling for the charming — and white — Rafael Castellano, she has to make a choice. Will she disappoint her mother or follow her heart?
8 Party of Two by Jasmine Guillory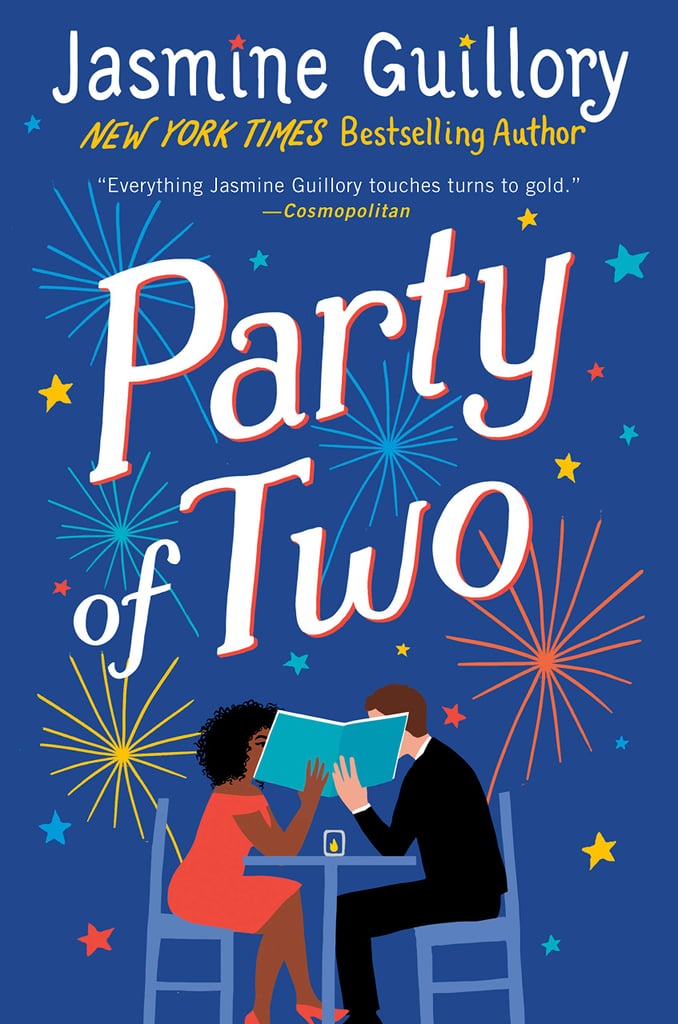 You might remember Jasmine Guillory as the author of rom-com favorite The Proposal. A secret romance brings her new novel Party of Two to life. When Olivia Monroe moves to LA to start her own law firm, she doesn't expect to fall for Max Powell, her junior senator. When they finally go public with their love, the drama of life in the political scene threatens to tear them apart.
9 Opposite of Always by Justin A. Reynolds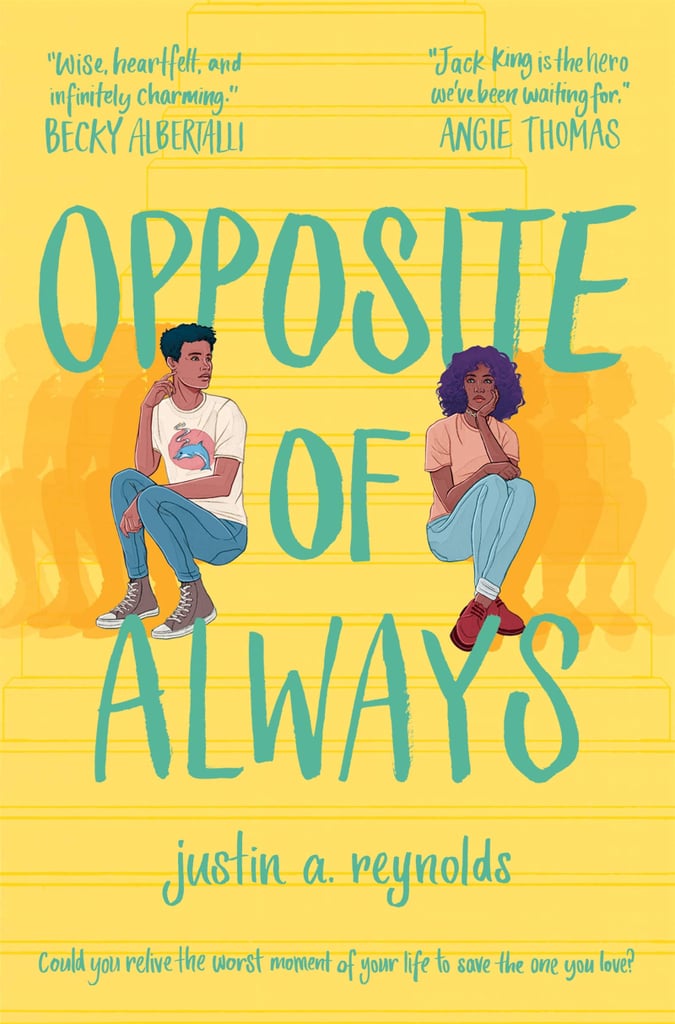 Justin A. Reynolds will warm your heart with YA romance novel Opposite of Always. In the book, a love story between Jack and Kate comes to an abrupt end when Kate dies. However, when Jack mysteriously finds himself traveling back in time, back to when they first met, he sees an opportunity to prevent her death. But he'll soon realize that every action has consequences of its own.
10 Hairpin Curves by Elia Winters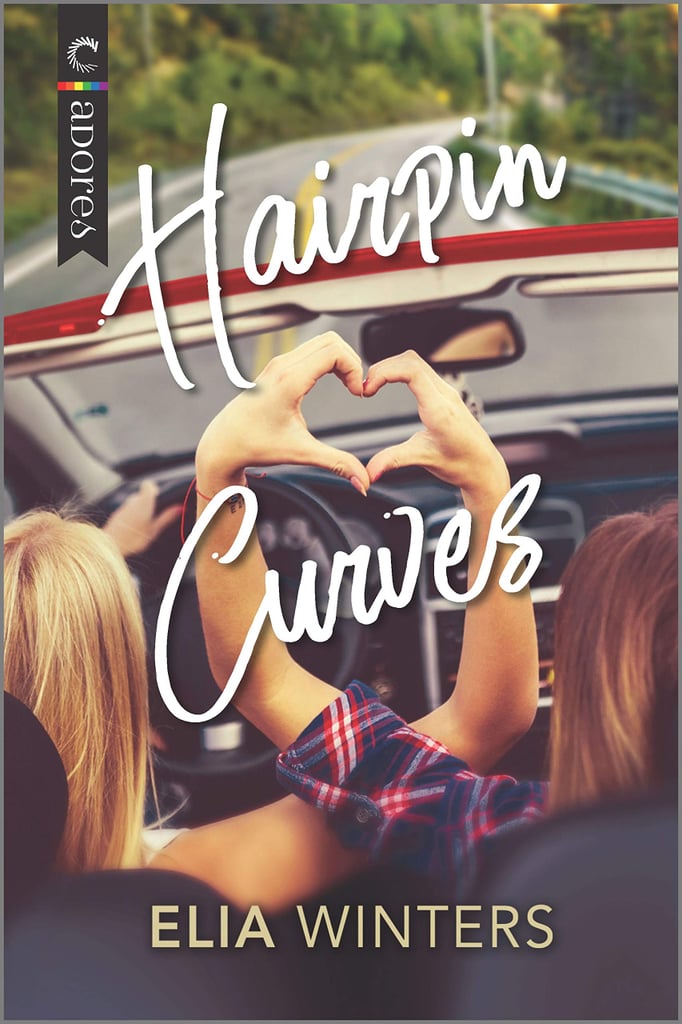 Who doesn't love a good road trip story? You'll get just that and so much more in Hairpin Curves by Elia Winters. When ex-friends Megan and Scarlett agree to take a road trip to a wedding in Quebec, it becomes nearly impossibly to withstand their complicated feelings for each other.
11 You Were There Too by Colleen Oakley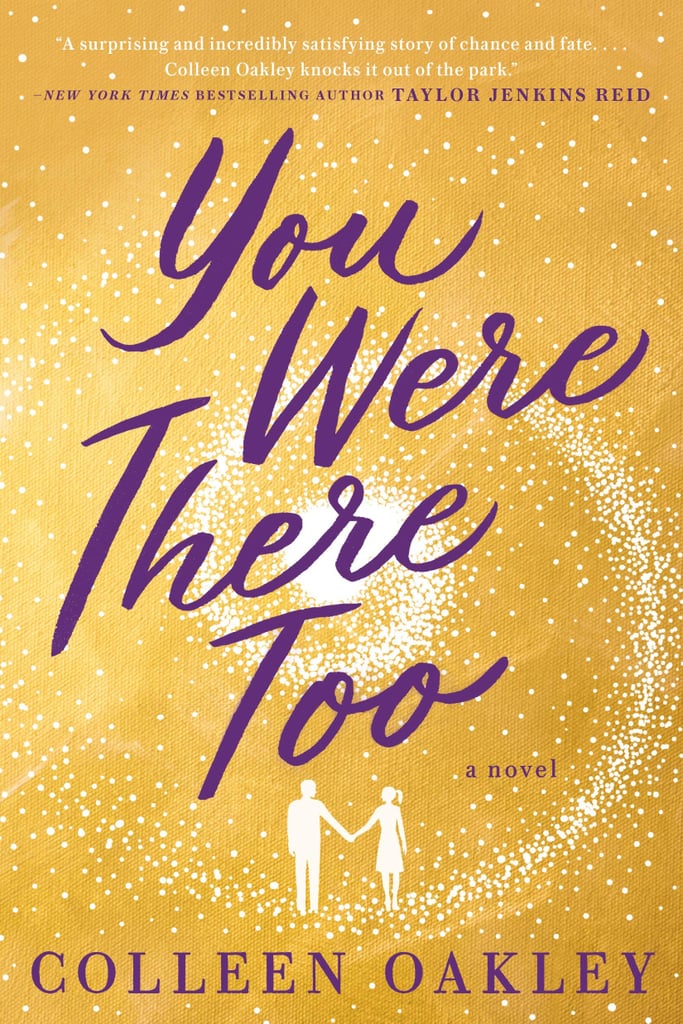 You'd never think anything was off about Mia Graydon. After all, she and her husband live a picture-perfect life. However, when she unexpectedly meets a man she's been unwittingly visiting in her dreams, it's clear things are not so simple. In Colleen Oakley's tearjerking novel You Were There Too, the question is, will Mia pick her husband or the man she was destined to love?
12 How to Fail at Flirting by Denise Williams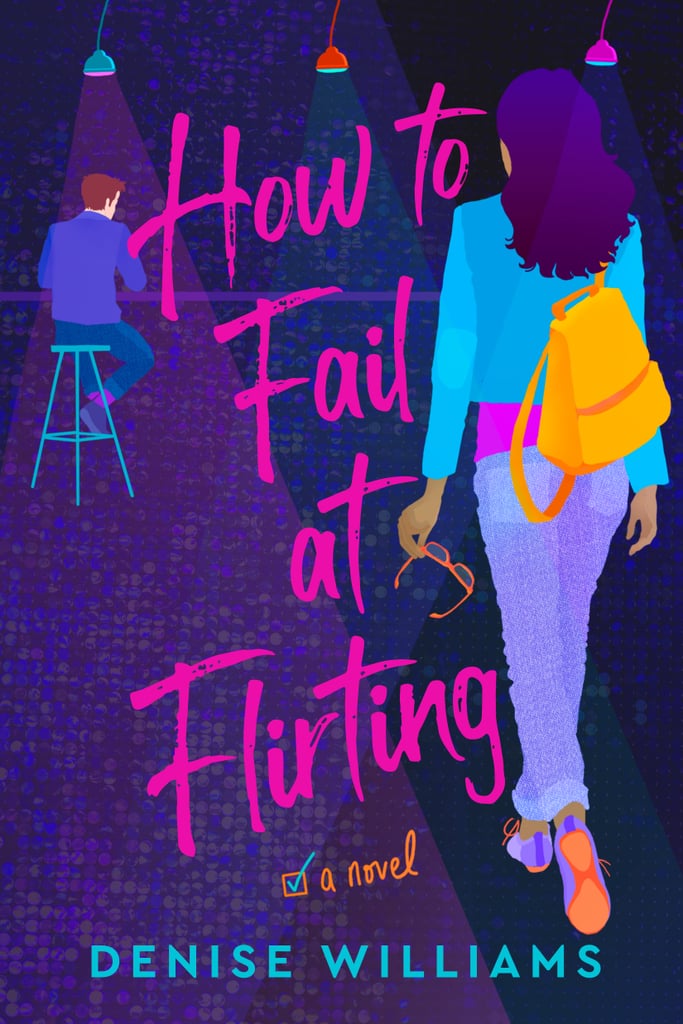 The organized and dedicated Professor Naya Turner has an impossible decision to make. Will she protect her academic career or dive head-over-heels in love with a man that complicates everything? How to Fail at Flirting by Denise Williams will have you sobbing and laughing within the same page.
13 The Trouble With Hating You by Sajni Patel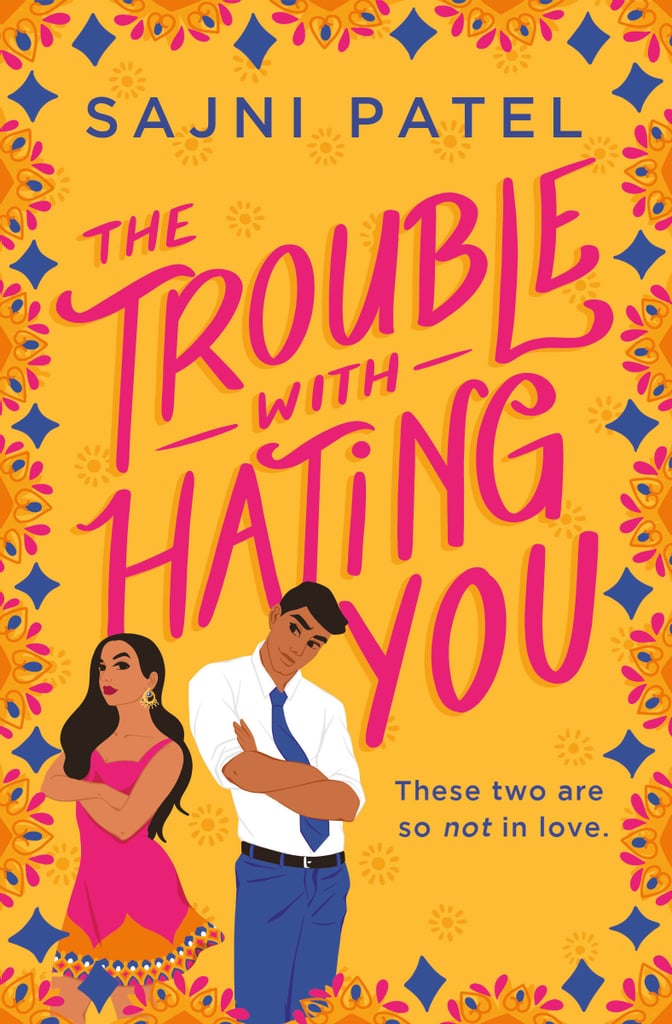 When Liya Thakkar finds out her parents have invited the man they've arranged for her to marry to dinner, she leaves in a rage. The situation becomes even more awkward when she finds out they actually work together in the same office. However, this man is nothing like she'd previously thought, and he may very well be the man of her dreams. Read Sajni Patel's hilariously swoonworthy novel The Trouble With Hating You to find out what happens next.
14 The Boyfriend Project by Farrah Rochon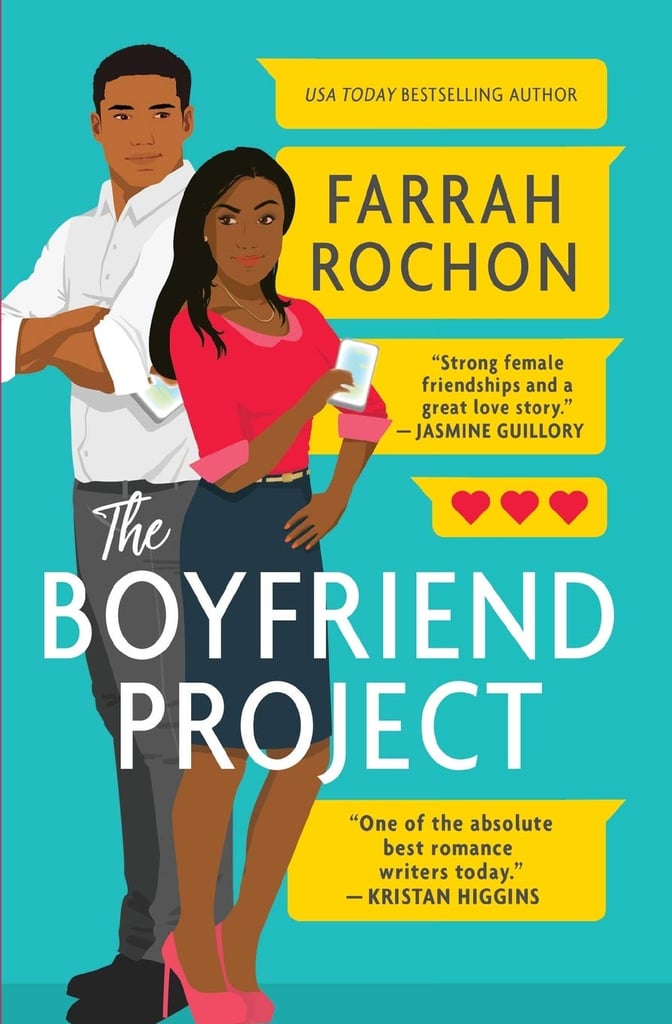 In Farrah Rochon's deliciously sweet new novel, The Boyfriend Project, Samiah Brooks decides to swear off men and focus on her career after the public humiliation of being catfished. Of course, this happens right before she meets the alluring Daniel Collins at her job. Will she stay focused on her dreams or will she give love another shot?
15 Beach Read by Emily Henry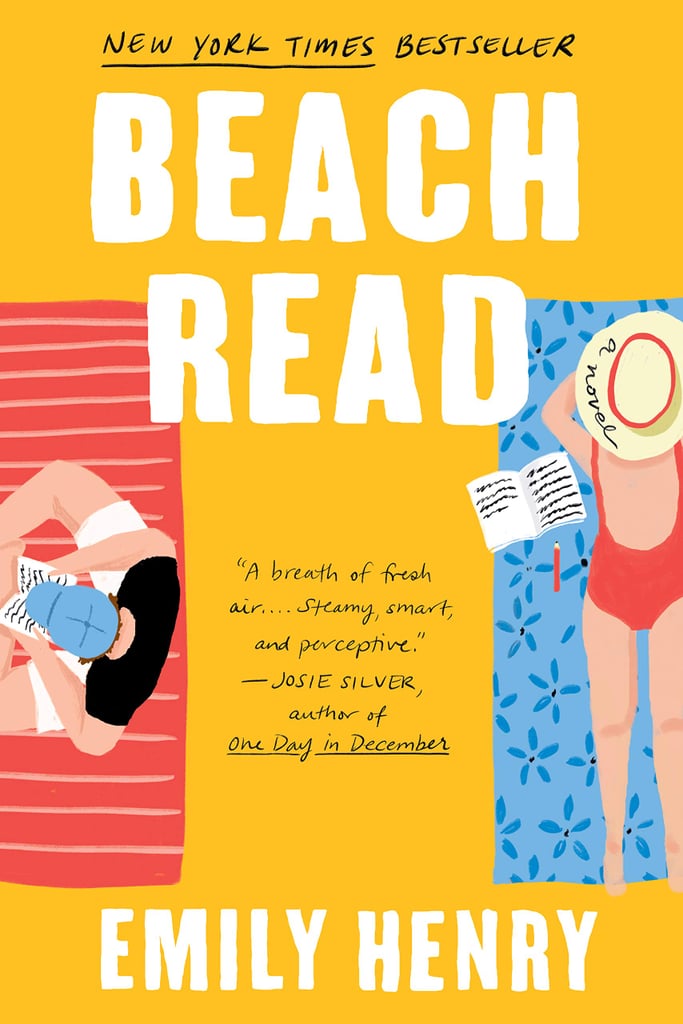 January Andrews and Augustus Everett couldn't possibly be more different. After all, he writes dark literary fiction while she writes cheesy and uplifting romance novels. However, when they find themselves living next door to each other in neighboring beach houses for three months, they realize their hearts may be aligned in more ways than one. Surf the wave of laughter and emotion that is Beach Read by Emily Henry.
16 The Falling in Love Montage by Ciara Smyth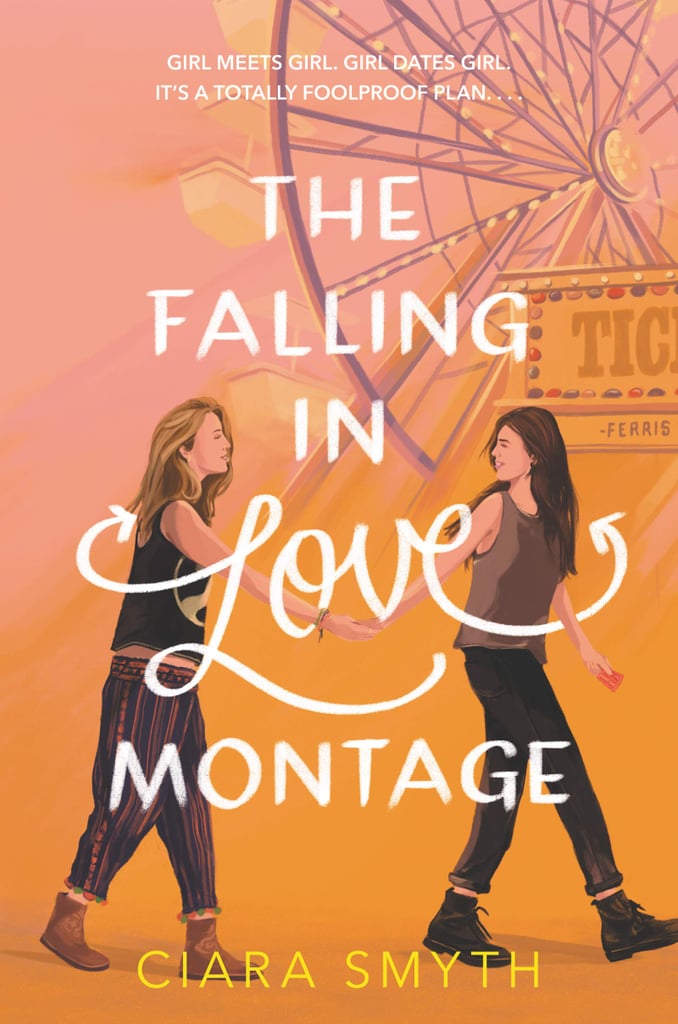 Clara Smyth's lesbian YA rom-com, The Falling in Love Montage, will pull on your heartstrings in a major way. Love is the last thing on Saoirse's mind this summer, but when she meets the fascinating Ruby, they agree to a no-strings-attached summer filled with montage-worthy dates. What neither of them can see coming are the very real feelings they form for each other.
17 Tweet Cute by Emma Lord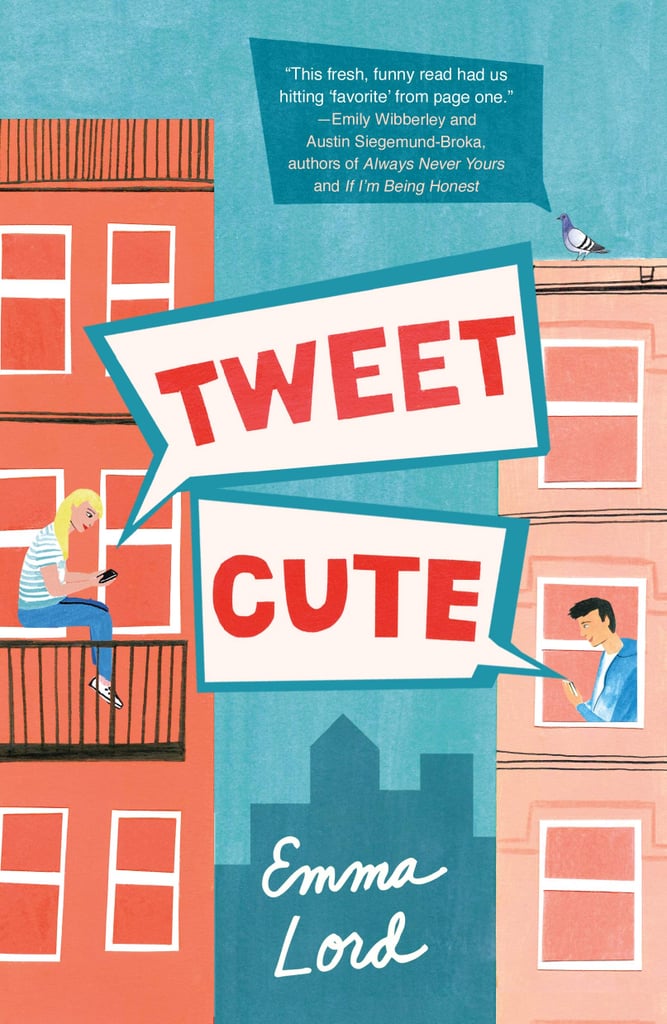 Pepper secretly runs the massive Twitter account for her family's fast-food chain, Big League Burger. Jack discovers that Big League Burger has stolen his grandmother's legendary grilled cheese recipe. An all-out Twitter war ensues, but little do Pepper and Jack know, they're falling for each other through an anonymous messaging app. Will these star-crossed lovers set aside their beef for each other? Read Emma Lord's hilarious debut novel Tweet Cute to find out.
18 Last Tang Standing by Lauren Ho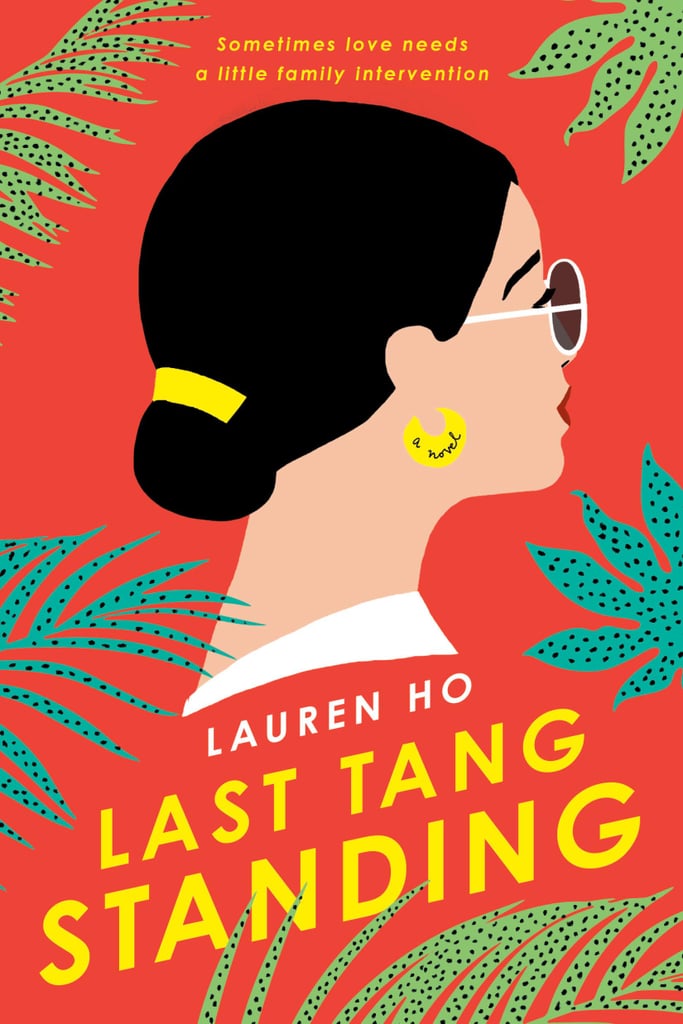 If you want a novel that reminds you of Crazy Rich Asians, then Last Tang Standing by Lauren Ho is perfect for you. Andrea Tang may be ambitious and successful, but the fact that she's the only unmarried member of her Chinese-Malaysian family means she's constantly disappointing them. Enter the charming Eric Deng — the man who looks good on paper — and the frustrating Suresh Aditparan — the man who most definitely doesn't. How will this epic love triangle unfold?
19 I Wish You All the Best by Mason Deaver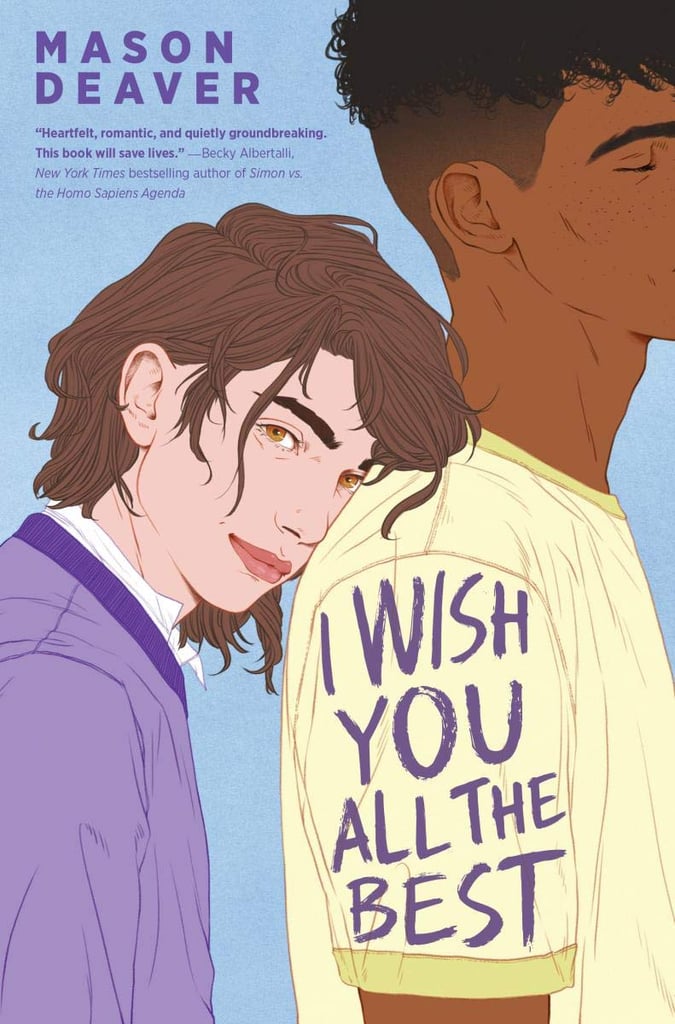 Ben De Backer is dealt a devastating blow when their parents reject them for coming out as nonbinary. While they come to terms with this major life change, they meet the exciting and charming Nathan Allan, who helps them through the process. As their feelings grow for each other, it seems this new normal may not be so bad after all. Mason Deaver's heartfelt coming-of-age novel I Wish You All the Best will immerse you in the throes of young love.
20 The Honey-Don't List by Christina Lauren
Bestselling author of The Unhoneymooners is back at it again with the latest rom-com, The Honey Don't List. Carey Douglas works for a married couple and has been tasked with keeping their secret: that even though their brand is built on marriage, they can't stand one another. Engineer James McCann, a new addition to the team, is on board with keeping the secret. But will they be able to keep their inevitable feelings for each other a secret, too?