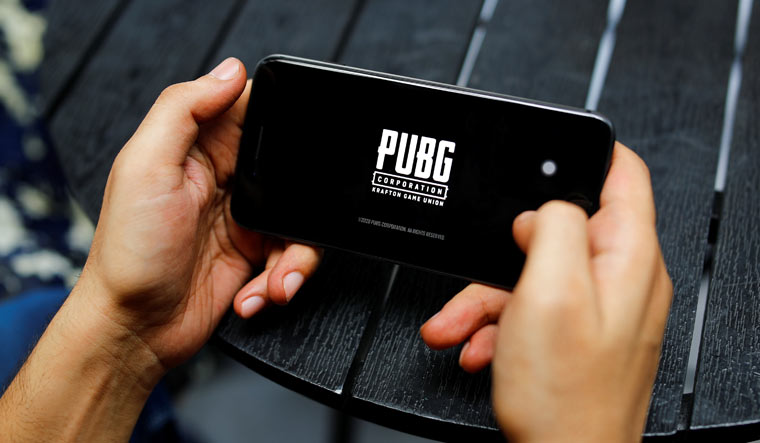 The long road to India for TikTok and PUBG
Diplomatic rendezvous, not boardrooms, will decide the future of banned apps in India
by K. Sunil Thomas

Waiting is the hardest thing. But for die-hard fans of apps like TikTok and PUBG that got caught in the India-China crossfire, redemption lies in the hope of that very hard and slow process.

It was on June 30, a fortnight after the first bloody clash between Indian and Chinese troops on the Line of Actual Control (LAC) in Ladakh that India made its first retaliatory move—a ban on 59 apps originating from China, including the wildly popular TikTok. This was followed by a further two more rounds of apps being put on the blacklist including—in the latest move last fortnight—on PlayerUnknownBattleGround or PUBG.

The reason given by the authorities was that these apps posed a threat to the country's "sovereignty and security",  including intrusive data practices.

TikTok enjoyed wild popularity in India for its short video app, which could turn even a mofussil kid with enough intrepidness and creativity into a revenue-generating social media star—on the eve of its ban, the app had 20 crore users in India of which over 2 lakh billed themselves 'influencers'. In the case of PUBG, the user base could have been as high as 27 crore, if data from Sensor Tower is to be believed.

TikTok's sudden ban has seen a flurry of activity in the scene—homegrown video apps like Roposo, Trell and Chingari suddenly saw a sudden burst in users, while big players like the regional language social media app ShareChat (with Moj), music streaming app Gaana (with HotShots) and media giant Times of India (with MX Taka Tak) all stepping in. Incumbent online giants like Instagram also lost no time in launching its short-video platform 'Reels' (separate from its IGTV format).

PUBG's ban was promptly followed by a similar 'desification' call, led none other than by actor Akshay Kumar who tweeted his plug for a locally developed action game, titled 'Fau-G' (sic). Yet, despite all this flurry of trying to fill in the gap, most users are still hoping that the apps make a comeback sooner or later. A survey by YouGuv showed that over 60 per cent of respondents in the country said they hoped the ban would still be lifted.

The companies themselves are hoping for the same. ByteDance, the parent company of TikTok, has been in talks with several global tech firms for selling the brand, especially after the India-ban led to US President Donald Trump cracking the whip, declaring that the app has to become American-owned by mid-September or risk being banned. While ByteDance has questioned the presidential action in US courts, that has not stopped it from negotiating with companies like Microsoft for a possible sale (in a joint bid with Walmart). Some new reports indicate rival tech company Oracle may have the edge. It is not clear whether the sell-off, if it materialises, includes the operations of TikTok in India (there were also unconfirmed reports that Mukesh Ambani's Jio was also looking at gobbling up TikTok).

PUBG, while being operated in India by China's Tencent Corporation, is originally owned by a South Korean firm, which lost no time in pulling the plug on Tencent, though it has not decided who will eventually push PUBG in India. Both the parent companies have also made moves to shift servers and data storage to Singapore, to comply with the anti-China stance of both the US as well as India.

But the question is, will that be enough? Union IT & communications minister Ravi Shankar Prasad had said last fortnight that the Chinese apps were banned on "security, surveillance and data concerns," leaving the road for speculation whether a change of ownership and shifting of data storage would be enough for revoking the ban. For example, ByteDance made it clear that any stake sale in the app to others will not include the proprietary algorithm of TikTok, which the parent Chinese company will retain. In the intersection of technology, trade and transborder skirmishes, the long road back to India is likely to be decided by diplomatic rendezvous, not business boardrooms.