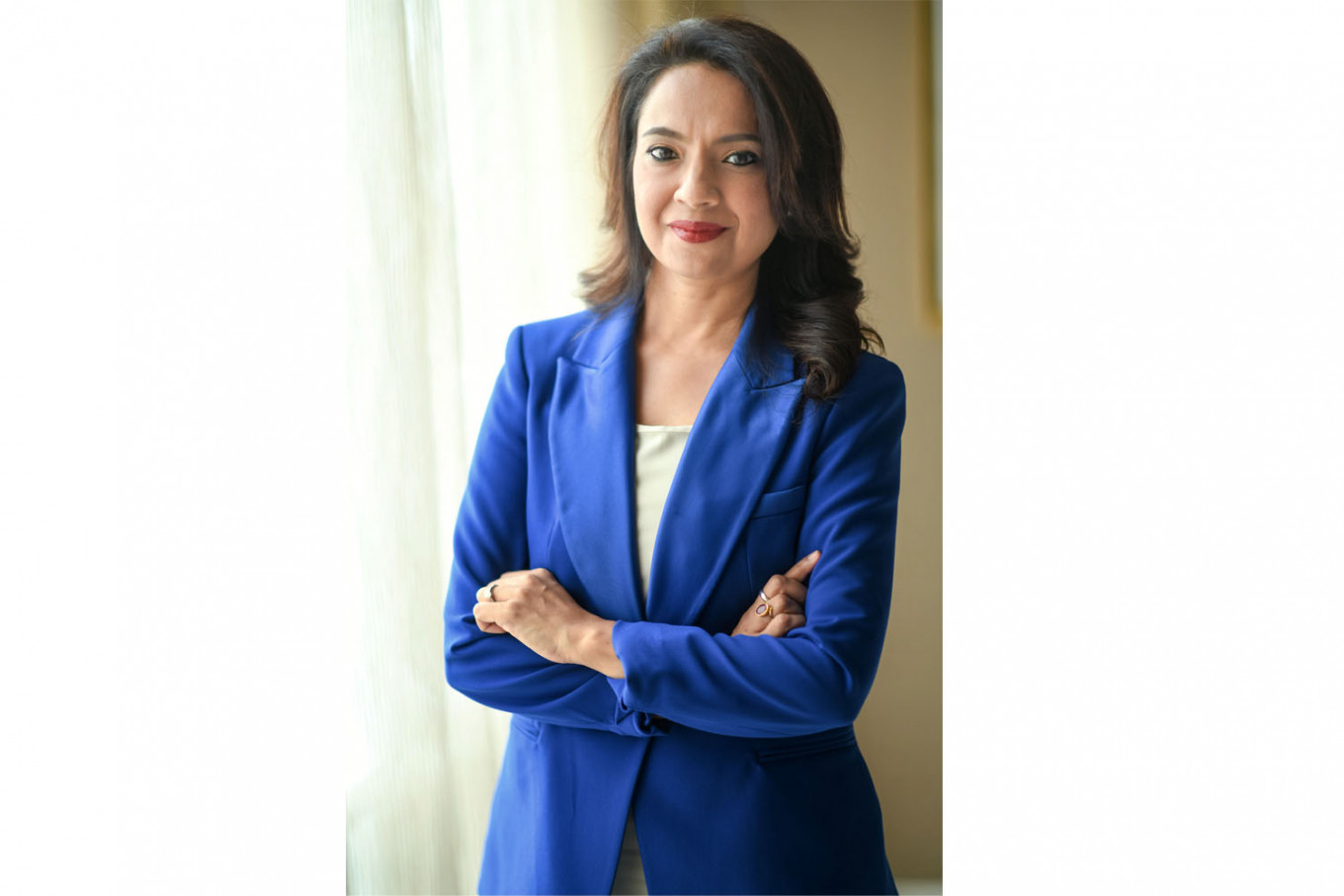 AXA Financial Indonesia builds sharia insurance industry through 'waqf'
by Riska Rahman

Indonesia has a huge Muslim population that has long attracted many insurance firms to develop their own sharia products, including the local arm of French multinational insurer PT AXA Financial Indonesia (AFI).

Despite the large population, awareness of sharia insurance products among Muslims is still very low as many still think that insurance goes against sharia principles. To raise the awareness, AFI president director Niharika Yadav said the firm actively offered financial literacy programs to the public.

It also comes up with the innovation of introducing a waqf (charitable endowment in the form of assets such as land or buildings) feature for its sharia insurance products that allows policyholders to give waqf while they are still alive and do not have to wait until they die to do so.

It also partnered with the Indonesian Ulema Council's (MUI) waqf institution to further seal its dedication to not only helping its policyholders to complete their religious commitment but also to developing the country's waqf and sharia insurance industry.

The Jakarta Post's Riska Rahman interviewed Yadav along with AFI director Cicilia Nina Triana in late May to find out more about the importance and challenges of developing sharia products, as well as the most recent development of its business amid the COVID-19 pandemic.

Question: How big is the opportunity for the sharia insurance business for AFI and how has your partnership with MUI help you to seize it?

Niharika Yadav: Sharia business is a very strategic topic for AXA Indonesia, and the opportunity in Indonesia is massive. Indonesia has the biggest Muslim population in the entire world and sharia business awareness is about 6.9 percent, according to the Financial Services Authority [OJK], and only 40 percent of that number are aware of sharia insurance products or are keen to get it.

Through the partnership with MUI that we have built since May 2019, we partner with MUI's waqf institution and have come up with a very innovative and the first time in Indonesia where the active policy, while the insured is alive, can make contributions toward waqf.

The partnership with MUI also helps us show our commitment to be the partner that provides comprehensive insurance solution and sharia business remains very strategic for us.

Cicilia Nina: Responding to this opportunity and noble intention of sharia concept, what AFI already did was to tap into the market by educating people on the two layers of insurance and sharia.

What we do is give them explanations on insurance, then we link that to what Islam has taught and educate them on how sharia products can help with their financial planning.

With this opportunity, we partnered with MUI because recently, it found that in order to help waqf awareness, [we must let people know that they] don't have to wait until they die or be wealthy to use insurance as a tool.

How hard is it to build awareness on sharia products?

Yadav: It's a real challenge to penetrate the sharia market for the entire Indonesian insurance industry. Everybody realizes the potential and massive opportunity for us to grow.

I think the first step is to penetrate the social strata where perhaps insurance is out of reach. I think a crisis like [the COVID-19 pandemic] teaches us a lesson or two and helps insurance companies like us convey the message that everybody needs protection. It's not a luxury item for the rich and affluent but a necessity.

Other than literacy, distribution also plays an important role. As this partnership [with MUI] also helps us get more agents […] it will also help us expand penetration.

Product will always play an important role in insurance and that's why we always try to beat the benchmark and always try to invest in good quality assets because in sharia, there's more transparency, our promise is fairer and there are fewer hidden charges. So, it becomes imperative for us to handle fund management in the sharia business even more wisely.

How do you see the pandemic transforming the insurance industry in the future, especially in terms of interacting with customers?

Yadav: The new normal for insurance will be in four segments.

First, there's the customer. We do think a new breed of customers will join insurance, so the acquisition for us should go up because of rising awareness and vulnerability.

In terms of products, they will shift toward protection and health. The demand for this new breed of customers will not come from investment. People will be more focused on protecting their families, get income protection or hospital benefits.

In terms of our employees, this new normal will be very good because it has taught us to work on digital platforms and be even more productive during these times. This will induce efficiency in insurance, so the pricing can be more competitive and more customers will join.

Last but not least is the distribution. I think it's very clear that our agents have adapted the new norm of non-face-to-face selling. Everybody has tried to find out new ways of selling using digital tools. The dream that we always have to have a digital agency and office-less network is coming true. This is the new way to accelerate the digitization of our distributors and our professionalism.

How do you see your business grow this year amid the COVID-19 pandemic?

Yadav: It depends how soon the economy and consumers' confidence will bounce. The good thing is, all the fundamental things we've done using digital tools for recruiting and training will come in handy when the situation bounces back to normal, because the improvisation that we've done will give us more efficiency gains in the third and fourth quarters of this year.

I also think that we will be more resilient than other market players because our market competitors will be more focused on investment-linked products, but as I said, AFI is more of a protection player. Most of our products focus on protection and health, which represent about 80 percent of our sales. We are less exposed by products most affected by the coronavirus, and I hope that we will be a little bit more resilient than our colleagues in the industry.