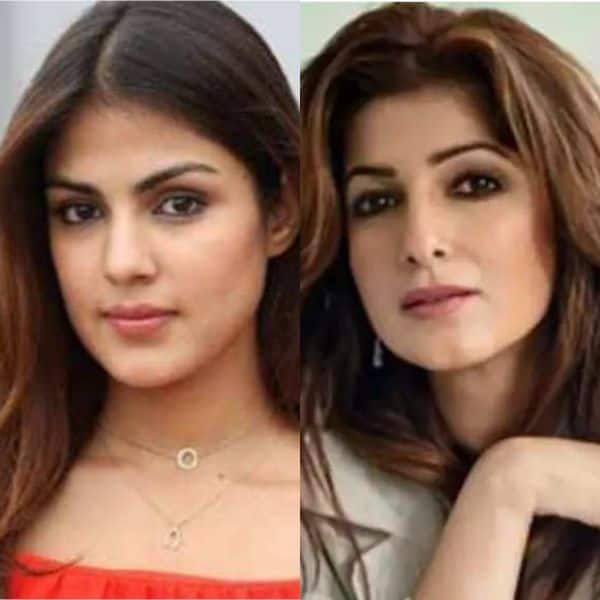 Rhea Chakraborty arrest: 'Sliced her in half like she was a sausage roll,' says Twinkle Khanna, comparing the actress's trial to PC Sorkar's magic
The latest to join the dissenting voices is Twinkle Khanna, who ha's likened Rhea Chakrabory's media trial and victimisation to legendary Indian magician PC Sorkar's act where he it appeared that he had cut a girl in half
by Russel D'Silva

Rhea Chakrabory's arrest in the Sushant Singh Rajput case has captured the imagination of the nation and polarised opinion unlike any other investigation in India since the nanavati murder trial. However, a growing number of detractors, especially those from Bollywood, have called it a witch-hunt, and shamed the media for how they've influenced the masses and victimised a young woman. The latest to join the dissenting voices is Twinkle Khanna, who's likened Rhea's media trial to legendary Indian magician PC Sorkar's act where he it appeared that he had cut a girl in half.

Slamming Rhea Chakraborty's victimisation in her column for Times of India, Twinkle Khanna wrote: "In 1956, P C Sorcar, the greatest magician in Indian history, was seen murdering a girl on television. In front of thousands of viewers, he sliced her in half like she was a sausage roll. When the BBC show ended, the channel was inundated with phone calls. The last thing horrified viewers saw was a hapless Sorcar trying to revive the young girl. 'Is she really dead?' the hundreds of viewers who called in wanted to know. The next day, he made the front page and became a household name in England. It was a masterful trick to leave the audience with that singular image — of a slaughtered young girl on their screens."

Continuing with her analogy, the former Bollywood actress added, "They took a young woman and cut her in half. They sliced through her T-shirt, one that stated 'Roses are red, violets are blue, let's smash the patriarchy, me and you', the blade going into her flesh, her very life draining away before a live audience of millions. What do these magicians tell themselves when the camera is switched off I wonder? Do they justify it as mere collateral damage — one life in exchange for entertaining and distracting 1.3 billion for months."

So, do you agree with Twinkle's assessment. Tweet and let us know @bollywood_life .