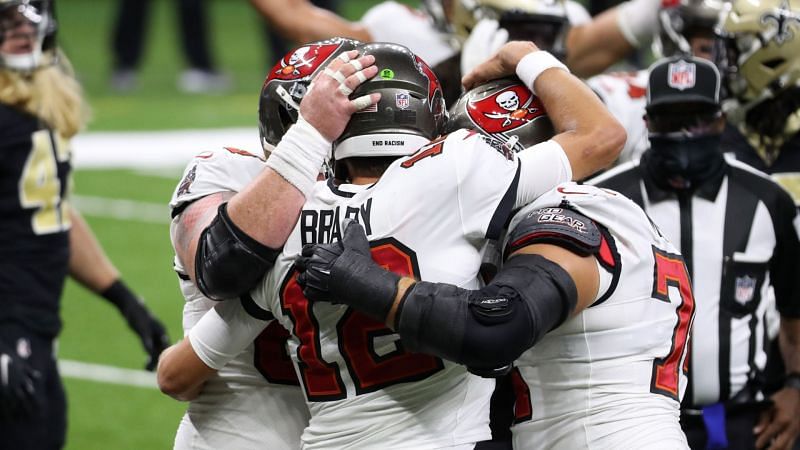 Tom Brady scores rushing TD on first Bucs drive
by Omnisport

Tom Brady did not take long to have an impact on his Tampa Bay Buccaneers debut.

The three-time MVP made his Bucs bow against the New Orleans Saints on Sunday after leaving the New England Patriots, where he won six Super Bowls.

And the 43-year-old was quickly in the thick of the action in Week 1, scoring a rushing touchdown on his first drive.

Brady led a nine-play, 85-yard drive, completing his two passes for 37 yards before running the ball into the endzone for the first points of the game.
Cam Newton, Brady's replacement in New England, had earlier scored two rushing TDs in an opening Pats win.
Published 14 Sep 2020, 03:04 IST
Feedback