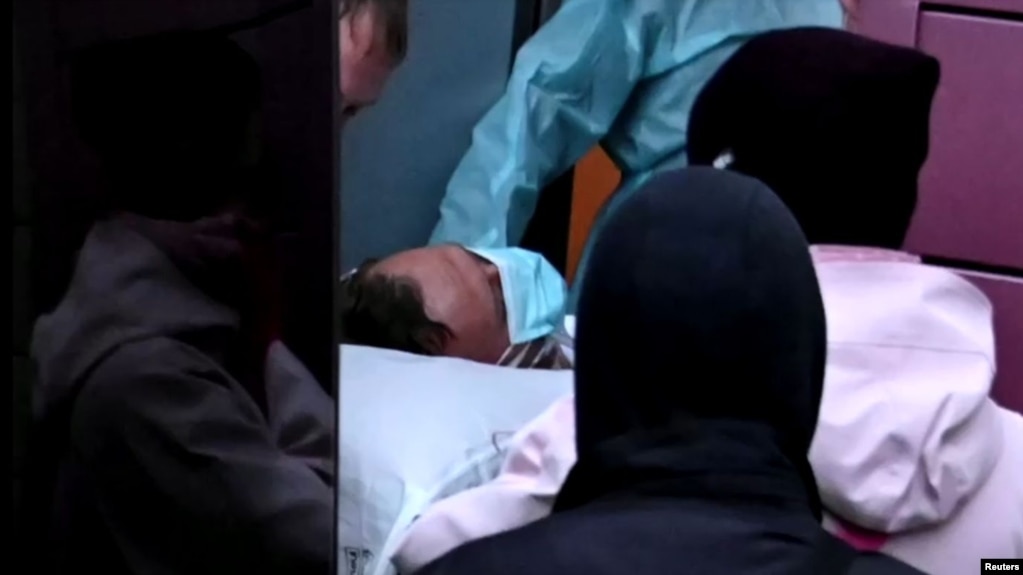 Navalny's Condition Improving As Germany Says Two Independent Labs Confirm Novichok Poisoning
by RFE/RL

The Berlin hospital treating Kremlin critic Aleksei Navalny says his condition is improving as Germany announced two independent laboratories confirmed evidence that he was poisoned with a nerve agent from the Novichok group.

Charite hospital said on September 14 that Navalny has been successfully removed from mechanical ventilation and is now able to briefly leave his bed.

Doctors removed Navalny from a medically induced coma on September 7, saying that although his condition has improved it was unclear what long-term effects "severe poisoning" would have on the 44-year-old opposition leader's health.

The news about Navalny's recovery comes as Germany again called on Russia to conduct a transparent investigation into the poisoning after reviews by independent laboratories in France and Sweden confirmed that Navalny was poisoned with a nerve agent from the Novichok group.

"Three laboratories have now independently provided evidence of a nerve agent from the Novichok group as the cause of Mr. Navalny's poisoning. We renew the call for Russia to explain what has happened. We are in close contact with our European partners on further steps," the German government said in a statement on September 14 in announcing the corroborative findings.

The French presidency later confirmed that France's own analysis had concluded that Navalny was poisoned with Novichok "in contravention of international norms on using chemical weapons."

French President Emmanuel Macron urged Russian leader Vladimir Putin to urgently shed light on "the circumstances of this attempted assassination and who is responsible," according to the Elysee Palace.
In a call to Putin on September 14, Macron described the poisoning as an "attempted assassination," according to the Elysee Palace.
The Kremlin said the Navalny case was "thoroughly discussed" with Putin, emphasizing the "inappropriateness of unfounded accusations against the Russian side."
Navalny suddenly fell ill on a Russian domestic flight on August 20 and was medically evacuated to Germany on a request by his wife several days later.
German experts say the anti-corruption campaigner and Russian opposition leader was poisoned with a Soviet-style military nerve agent from the Novichok group, prompting international calls on Russia to swiftly investigate the case.
Russian authorities have refused to open a criminal investigation, saying that no hard evidence of poisoning has been found.
Doctors at Emergency Hospital No. 1 in the Siberian city of Omsk, where Navalny was treated after an emergency plane landing, have said that Navalny fell into a coma due to a metabolic disorder and blood sugar issues.
Despite Russian claims, that initial assessment has repeatedly been cast into doubt. Citing five medical sources, Reuters on September 14 reported that paramedics who treated Navalny in Omsk found no signs of a metabolic disorder and suspected he had been poisoned.
U.S. Secretary of State Mike Pompeo said on September 9 that there is a strong chance the poisoning was ordered by senior officials in Moscow.
Navalny's team, his relatives, and others also believe that Russian authorities are behind the poisoning. The Kremlin has vehemently denied the allegations.