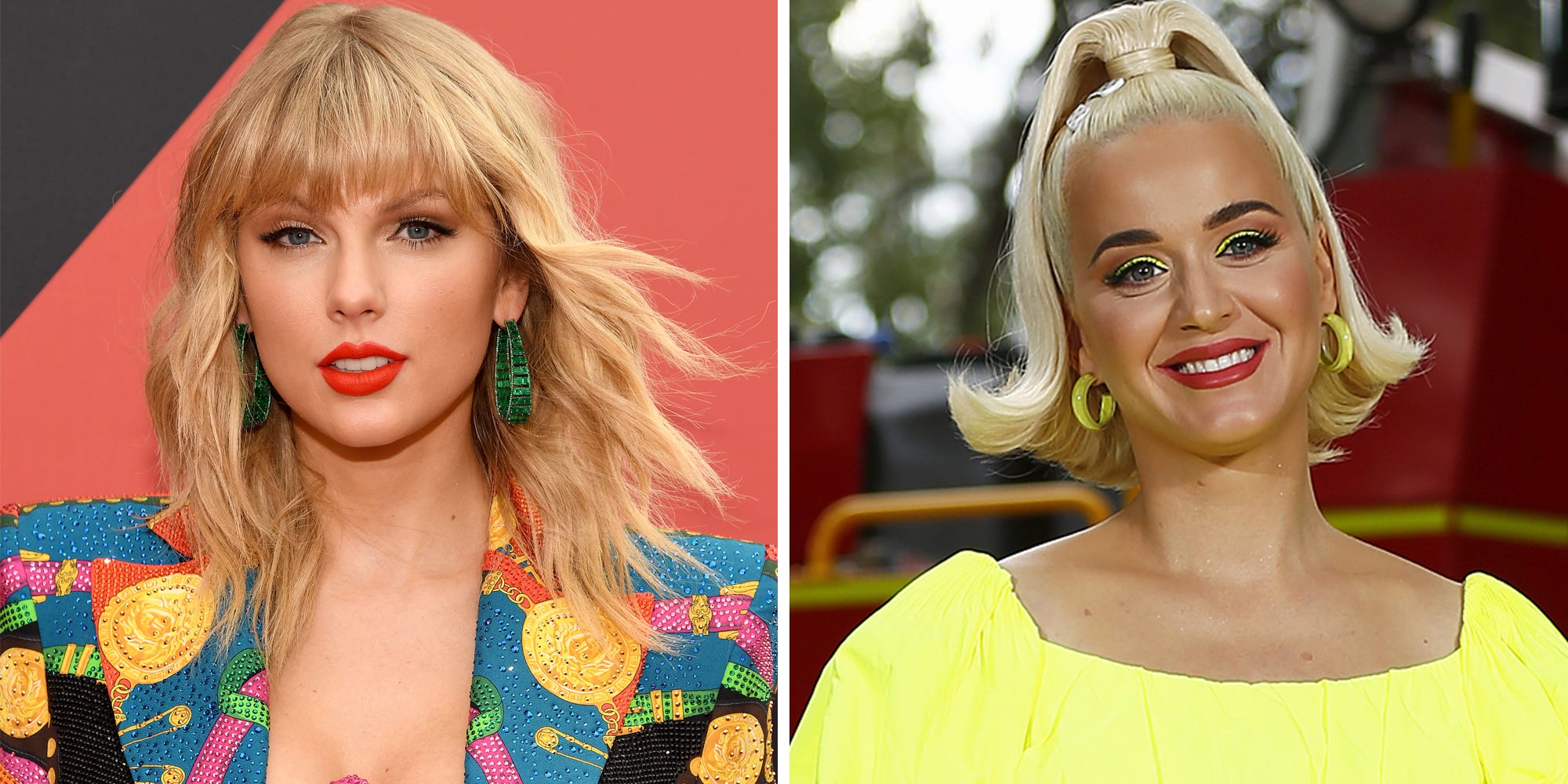 Taylor Swift Gave Katy Perry a Literal Hand-Embroidered Baby Blanket for BB Daisy
Taylor Swift embroidered a silk baby blanket for Katy Perry's daughter Daisy.
Reminder: Taylor and Katy used to have a "feud," but please be advised that it's over.
Today in celebrity feuds being more than officially squashed, Taylor Swift has given Katy Perry a truly lovely and thoughtful gift for the arrival of her and Orlando Bloom's daughter Daisy: a hand-embroidered blanket.
Katy shared a pic of the blanket and a note from Taylor on Instagram, writing "Miss 🌼🕊 adores her hand embroidered blankie from miss @taylorswift 😩😩😩 hope it's one she drags around for years till it becomes an unrecognizable shred that she keeps in her pocket as a teenager 🥺♥️"
This content is imported from Instagram. You may be able to find the same content in another format, or you may be able to find more information, at their web site.
Some things to note:
Why don't I have a handmade silk blanket?
Her talent.
This blanket was made all the way back in May judging from the date on Taylor's card.
Naturally Taylor Swift has her own stationary.
As a reminder, Taylor and Katy ended their six-year-long feud in 2019, and Katy even appeared in Taylor's "You Need to Calm Down" music video. Back in March, Katy chatted about their friendship, saying "Well, we don't have a very close relationship because we are very busy, but we text a lot." She also talked about being in the video, explaining that "We wanted it to be an example of unity. Forgiveness is important. It's so powerful. If you can forgive your enemy, that's amazing. As difficult as it is!"
Cool, going to go ask my entire family why no one's bothered making me a silk blanket.
From: Cosmopolitan US
This content is created and maintained by a third party, and imported onto this page to help users provide their email addresses. You may be able to find more information about this and similar content at piano.io