Melbourne playwright Aidan Fennessy dies aged 53
by Nick Miller

Talented Melbourne writer, actor and director Aidan Fennessy has died, aged 53.

Melbourne Theatre Company artistic director and CEO Brett Sheehy said Fennessy was a "hugely respected artist, a wonderful colleague and friend to many".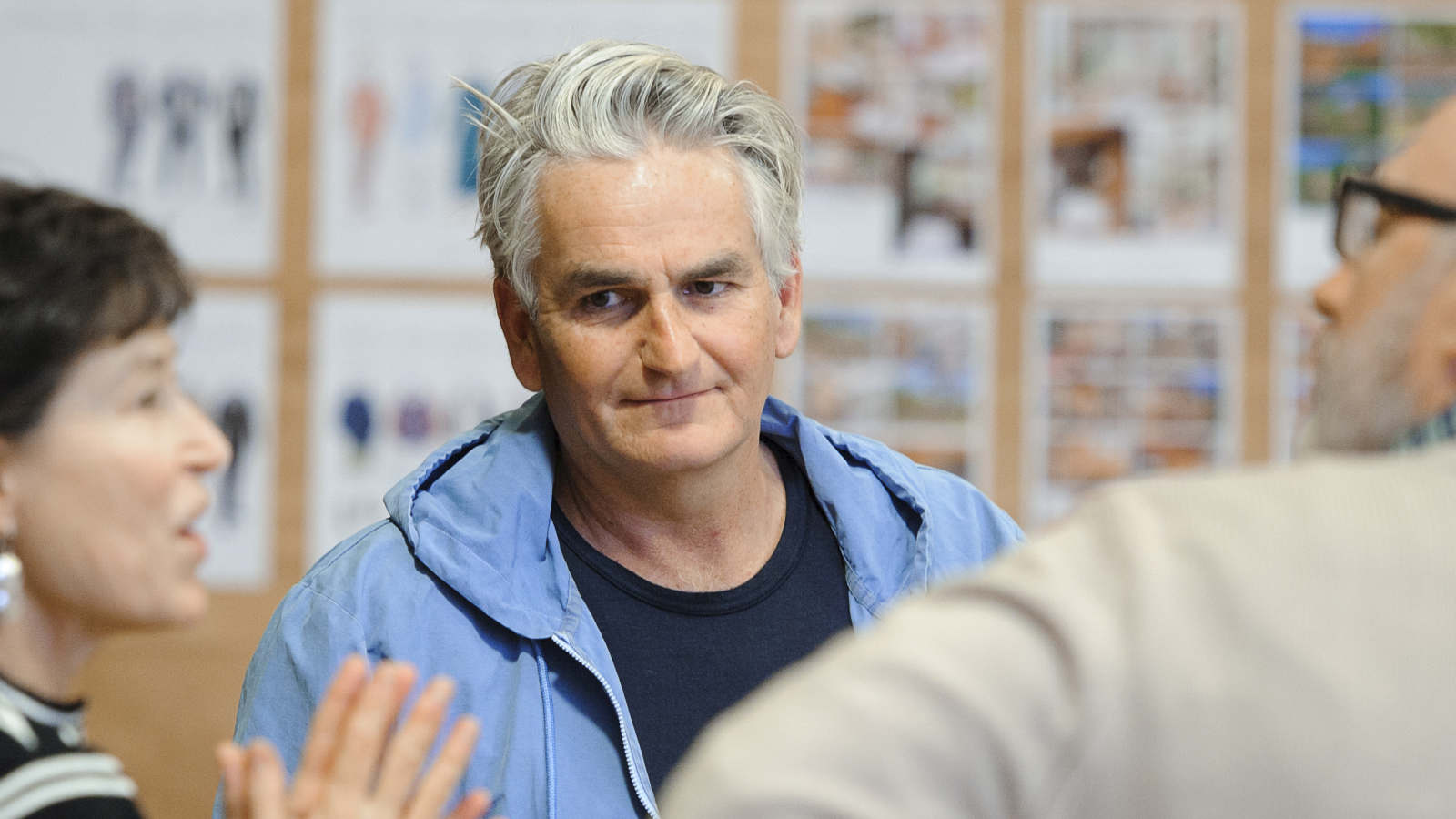 Fennessy had a long association with the MTC, which produced several of his most successful works.
"He was a master storyteller, writing plays so beautifully insightful, moving and funny that to see his work performed was to be enlightened and entertained by theatre at its best," Sheehy said.
"His humanity inspired all who came into his orbit, and all of us at MTC are deeply saddened by his death. He will be dearly missed, and our hearts and thoughts are with Aidan's family and friends."
Fennessy's play The Heartbreak Choir, a comedy dedicated to the need for community and the transcendent power of music, was to have opened in June but was postponed due to the pandemic lockdown and instead will probably premiere next year.
When introducing the play in October 2019, Fennessy said it was about "the very deep need we all have to come together".
His previous work was 2018's The Architect, also for Melbourne Theatre Company. It looked at the issue of terminal cancer and assisted dying and proved a hit, both at the box office and with critics, for its combination of humour, tragedy and personal insight.
It was based on the real-life Gwyneth, a woman who was dying from inoperable brain tumours.
At the time director Peter Houghton said Fennessy wanted the play to make the audience "a little bit more confident" about dealing with the end of their lives or the death of a loved one.
Fennessy died on Sunday from cancer.
In 2014, in a Q&A with Black Swan Theatre Company, Fennessy said: "When I look back on my career, I will be most proud of the fact that I am still an artist."
His acting career spanned three decades. He was previously associate director at MTC, co-programming the 2012 season, and his directing credits include His Girl Friday for MTC, Ruby Moon for Playbox and MTC, and Oleanna for HotHouse Theatre.
His writing career began with Chilling and Killing My Annabel Lee in 1999, and took off with National Interest in 2012, a critically acclaimed dramatisation of the story of the Balibo Five murdered journalists – the youngest of whom was his cousin.
Awards include the Barry Award for best new talent for The Trade at the 2002 Melbourne International Comedy Festival, the Griffin Theatre Award for best new play for 2010's Brutopia and the 2012 Victorian Premier's Literary Award (people's choice award for best play) for National Interest.