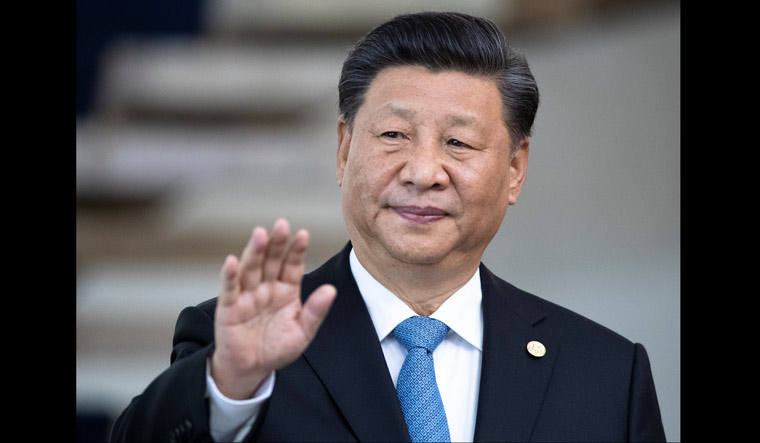 From Sachin Tendulkar to PM Modi to Boris Johnson, the extent of Chinese global espionage
The breadth of the operation is staggering
by Web Desk

Multiple reports from different countries have alleged a global Chinese espionage conspiracy, surveilling and threatening the privacy of 2.4 million people. The database was reportedly leaked from Zhenhua Data, a company based in Shenzhen, with clients such as the People's Liberation Army (PLA) and the Chinese Communist Party. THE WEEK could not independently verify the veracity of the reports. 

According to multiple reports, the company tracked the subjects across multiple platforms, collecting data like date of births and marital statuses, social media posts, likes, retweets and online engagements; the company built relationship databases, The Indian Express reported, recording and describing associations between individuals, institutions, and even private information about movements such as geographic locations. 

ABC News in Australia reported that, while much of the information has been "scraped" from open-source material, some profiles have information which appears to have been sourced from confidential bank records, job applications and psychological profiles, with information from the Dark Web.

Who were spied on in India?

The Indian Express, in an extensive investigative report, said the CCP was monitoring over 10,000 Indian individuals and organisations. The breadth of the espionage, going by the report, is staggering. They were reportedly surveilling President Ram Nath Kovind, Prime Minister Narendra Modi, Defence Minister Rajnath Singh, other cabinet colleagues, Congress interim President Sonia Gandhi, West Bengal CM Mamata Banerjee, Uddhav Thackeray, Naveen Patnaik, Chief of Defence Staff Bipin Singh Rawat, Chief Justice of India Sharad Bobde, Bharat Pe payment app founder Nipun Mehra, Ajay Trehan of AuthBridge (an authentication technology firm), Gautam Adani and Ratan Tata.

The list also includes cricketer Sachin Tendulkar, former chief ministers Raman Singh, Ashok Chavan and Siddaramaiah, Foreign Secretary Harsh Vardhan Shringla, NITI Aayog CEO Amitabh Kant, and former media advisor in the PMO Sanjaya Baru. 

However, speaking to the publication, Chinese embassy denied the reports. "China has not asked and will not ask companies or individuals to collect or provide data, information and intelligence stored within other countries' territories for the Chinese government by installing "backdoors" or by violating local laws."

Who were spied on in Australia?

A report by the Australia Financial Review said profiles on more than 35,000 Australians—from Prime Minister Scott Morrison to billionaire Mike Cannon-Brookes—were collated by the company. Other reports claimed singer Natalie Imbruglia, One Nation co-founder David Oldfield, National Party President Larry Anthony, ex-Labor MP Emma Husar, News Corp journalist Ellen Whinnett and ABC director Georgie Somerset as some of the names being surveilled. 

Who were spied on in the UK?

Reports out of United Kingdom (UK) claimed that Zhenhua collected information on Prime Minister Boris Johnson, members of the Royal family like the Queen, Prince Charles, Duchess of Cornwall, Princess Diana, religious leaders, military officers and their families. Tory MP Tom Tugendhat told The Telegraph: "This is a further indication that their interest in UK politics has gone beyond the general and into the specific. What's clear is that the Chinese government is seeking to get increasingly involved in politics abroad. Many of us know, through direct targeting in a crude way, that attempts to influence the UK have gone beyond what was normal a few years ago, and this seems to indicate that private companies in China are being used as part of a wider information-gathering effort."