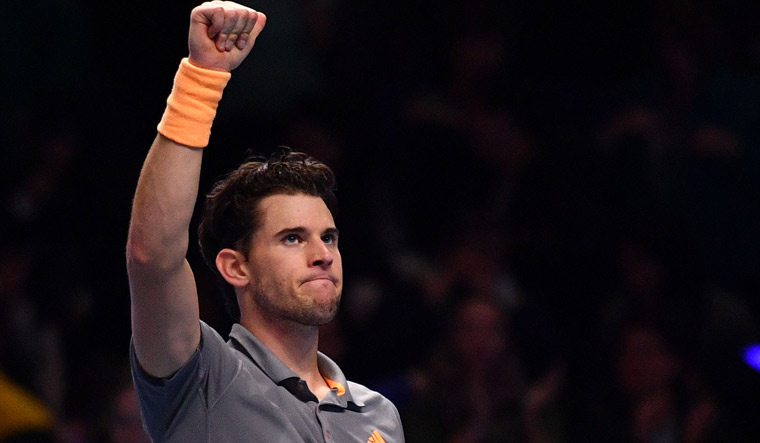 US Open: Dominic Thiem beats Alexander Zverev to win maiden Grand Slam
Thiem registered a stunning comeback after a nightmare start
by Web Desk

Austrian Dominic Thiem registered his first Grand Slam win with a steely comeback against Alexander Zverev in the 2020 US Open finals. Thiem arrived as a favourite, but had a nightmare start. He lost two opening sets before embarking on a stunning comeback. He won 2-6 4-6 6-4 6-3 7-6(6). The twists and turns continued on till the very end; at the climax, at 6-4, Thiem squandered two match points before pegging Zverev back again. 

"I wish there were two winners today, we both deserved it," Thiem said at the victory ceremony. Thiem had lost the last two French Open finals to Rafael Nadal (2018, 2019), and this year's Australian Open final to Novak Djokovic. He is now the first-time major trophy winner in men's tennis outside the Big Three (Federer, Nadal, Djokovic) since 2014, when Marin Cilic won the US Open. 

The competition served tasty chunks of drama from first to last. Djokovic was defaulted from the competition after he hit the line umpire in the neck with the tennis ball. Nadal had pulled out citing concerns about travelling amid the pandemic, and Federer, sidelined after two knee operations, was not in the field.