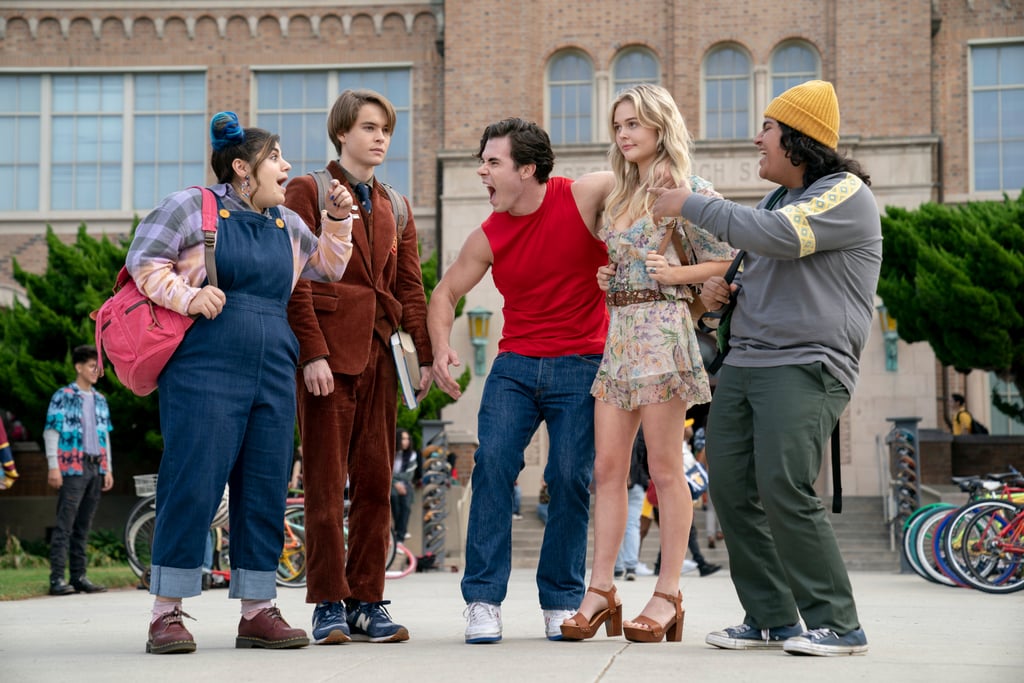 57 Unfiltered Thoughts on Netflix's Campy Horror Sequel, The Babysitter: Killer Queen
by Grayson Gilcrease

I love a good campy horror film, particularly when it revolves around an unsupervised party at a lake, like Netflix's The Babysitter: Killer Queen. The film — which is a sequel to 2017's The Babysitter — sees the return of stars Judah Lewis and Emily Alyn Lind as best friends Cole and Melanie. While Melanie is popular and deals with the traumatic events of the first film by forgetting they ever happened, Cole is a social outcast who feels as if he's going insane because nobody believes him. When he learns that his parents plan on sending him to a psychiatric high school, he ditches school with Melanie for a party at a lake in the hopes of her reciprocating his crush. Thanks to a game of two minutes in heaven — because two minutes is more realistic than seven — he finally gets to have his romantic moment with Melanie.

Of course, this is when everything goes to sh*t, as the blood cult is back to finish their ritual before the sun rises. If they don't complete the ritual, they have to go back to hell and wait another two years to finish. The sequel takes everything that made the first movie ridiculously fun and turns it up to 100. I'd go so far as to say it supersedes the original, at least when it comes to blood, gore, and perfectly timed movie references. If you're a fan of horror comedies like Happy Death Day and Zombieland, this film is definitely right up your alley. Keep reading for all the unfiltered thoughts I had while watching The Babysitter: Killer Queen, which is now streaming on Netflix.