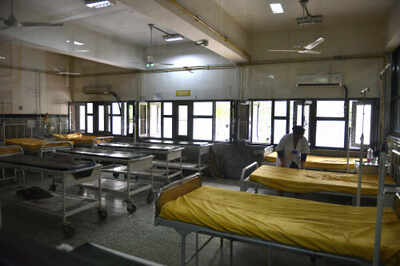 Clinic damaged, doc hurt
by Gunwanti Paraste

Victim had told an injured man to wait, angering him

A doctor was injured while his clinic was damaged following an assault by a group of people in Vadgaon. A case has been registered against three unidentified people at Sinhagad Road police station.

The injured doctor has been identified as 65-year-old Prithviraj Chavan. According to the complaint filed by him, he has a clinic at Shweta Apartments in Vadgaon which he has been running for the last 35 years.

Around 8.30 pm on Friday, when the complainant was treating a patient, an unknown man with two friends came to the clinic with an injured finger and asked the doctor to treat it. Chavan told him to wait as there were other patients before him. Angered by his response, the accused vandalised the clinic, injuring Chavan as well.

Dr Sangeeta Waghmode, president of Sinhagad Road Doctors' Association, has sent a letter to the police protesting against incident and demanding action.

Senior police inspector Nandkishore Shelke said that a case has been registered against three unidentified people and investigation is on. "Under sections 452 (trespass), 336 (endangering life), 427 (mischief causing damage) of the Indian Penal Code (IPC), and relevant sections of the Arms Act and Bombay Police Act, a case has been registered," he said.