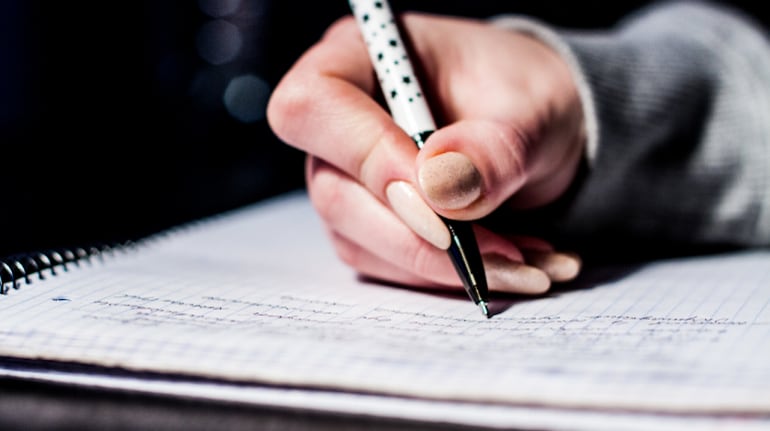 Explained: How do students from containment zones give exams, what are the alternate dates for COVID-19 patients and other questions answered
With a number of examinations coming up, the Health Ministry has drawn up detailed guidelines on how exams are to be conducted and who can appear for them or invigilate. We take you through the key parts of these standard operating procedures
by M Saraswathy

The Ministry of Health and Family Welfare (MoHFW) has brought out detailed guidelines that need to be followed when examinations are conducted at physical centres across India amid the Coronavirus outbreak. These standard operating procedures (SOPs) have been released in the run-up to the series of examinations that will be conducted by testing agencies and universities in September and October.

The idea here is to minimise the risk of infection since these centres are not just frequented by students and teachers but also by parents.

A number of queries have been raised about how the exams will be conducted in the middle of a pandemic. Students are particularly worried about what will happen if they are not allowed inside exam centres. Moneycontrol attempts to answer a few of the questions:

Who needs to follow the SOPs?

The SOPs with respect to the examinations have to be followed by all testing agencies, universities and institutions conducting exams in physical centres.

The MoHFW has said that the generic measures include simple public health measures that are to be followed to reduce the risk of Covid-19. These measures need to be observed by all (staff, students and parents) in the exam centres at all times.

Who is allowed into the exam centres?

The Ministry said that only those examination centres that are outside the containment zone will be allowed to function. Further, staff and candidates from containment zones shall not be permitted.

This means that students and institute personnel who belong to the 9,000 odd containment zones across the country cannot enter these examination halls. It does not matter whether the person has symptoms or not.

Students/staff will be informed in advance about the restriction on containment zones. Further, the status of those entering the examination hall will be monitored through the Aarogya Setu application. This mobile application status check will notify the authorities in case the candidate or staff belong to a containment zone.

Also Read: In the end, 83% of those who applied wrote the JEE 2020 exam

What if I get a Covid-19 negative certificate?

Even if a student from a containment zone gets a Covid-19 negative certificate after getting tested, entry into an exam hall will be barred. This is because research has shown that RT-PCR and antigen testing may not be 100 percent successful in detecting the Covid-causing coronavirus.

A student testing negative could also be early in the Covid-19 cycle or samples may not have been collected properly. This could result in a Covid-19 negative test even though the candidate could be carrying the virus.

So, when do I take the examination?

The Health Ministry has said that candidates belonging to containment zones will be given an opportunity to write the examination through other modes. So, if there is a physical exam, the candidate could be given a chance to take an online examination from home.

However, students must keep in mind that they may not be able to take the exam the same day and delays could be expected. The individual universities and testing agencies will take a decision on when to conduct the examination.

I am from a containment zone but have already secured admission for higher studies. Will the Health Ministry exempt me from appearing for my exams?

The Supreme Court has already clarified that students cannot be promoted without taking the final-year university examinations. So, if you are part of a containment zone and not allowed inside the exam hall, there is no other option but to wait for further directions from your university.

Your degree will be withheld and any future admissions will not be accepted unless the examinations are taken. There is a chance that the university may give you an option to write your exams from home, but this will depend on how many students need this option.

Also Read: Huì xué zhōngwén: I want to learn Chinese, say Indians as demand for the language picks up after lockdown dip

What if I am not from a containment zone, but have symptoms?

The Health Ministry has said that only asymptomatic staff and students will be allowed inside the examination hall.

If you are detected with symptoms such as fever or cough, you will not be allowed into the exam centre. Post this, the exam centre authorities will refer you to the nearest health centre. You will be given an opportunity to appear for the exams at a later date. But this is only when you are declared physically fit.

What if I develop symptoms while writing the exam?

In case a student or staff member develops symptoms during the exam, s/he will be asked to sit in a room or area isolated from others.

The person will remain isolated while wearing a mask/face cover till such time s/he is examined by a doctor. If the symptoms deteriorate, the individual will be immediately put in touch with State medical services. Following this, the person will be sent for testing. In case the student/staff is found to be Covid-19 positive, the exam centre will have to be disinfected.

How will the exam centres ensure safety and hygiene?

Authorities have to plan out the exam schedule in such a way that there is staggered entry and exit of students.

Appropriate arrangements for personal protection gear such as face covers/masks, and other items such as hand sanitisers, soap, sodium hypochlorite solution have to be provided by the authorities. It will be advisable for everyone to carry their own masks, pen/pencil and water bottles. Sharing of items will not be allowed.​