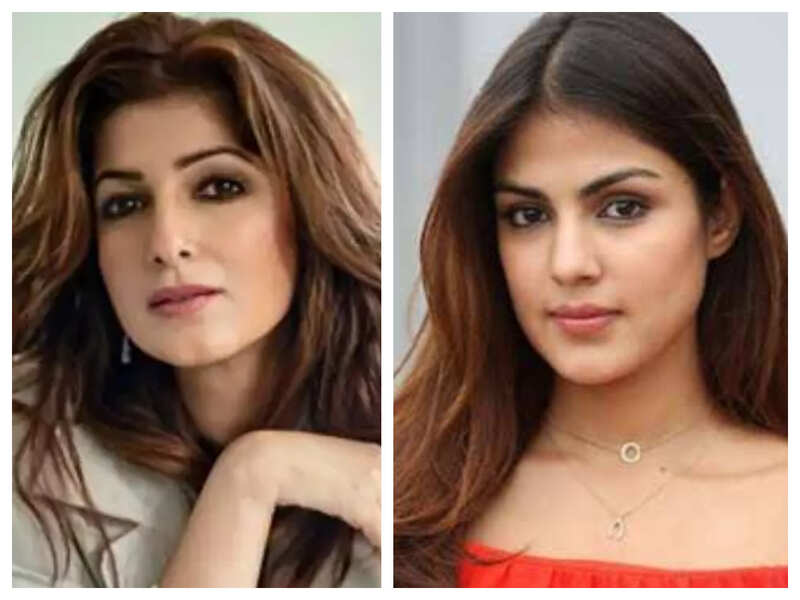 Twinkle Khanna compares Rhea Chakraborty's media trial to PC Sorcar's magic act: They took a young woman and cut her in half
by TIMESOFINDIA.COM

Rhea Chakraborty has been receiving a lot of support from people and Bollywood celebrities for her alleged media trial in the Sushant Singh Rajput's death case. The latest one to come out in support of the 'Jalebi' actress is Twinkle Khanna. In her column In Times of India, Twinkle drew an analogy with the iconic magician, PC Sorkar. She wrote, "In 1956, P C Sorcar, the greatest magician in Indian history, was seen murdering a girl on television. In front of thousands of viewers, he sliced her in half like she was a sausage roll."

Read Also

Rhea Chakraborty's old pictures with Sara Ali Khan and Rakul Preet Singh go viral on the internet
Elaborating more, she added, "She added, "When the BBC show ended, the channel was inundated with phone calls. The last thing horrified viewers saw was a hapless Sorcar trying to revive the young girl. 'Is she really dead?' the hundreds of viewers who called in wanted to know. The next day, he made the front page and became a household name in England. It was a masterful trick to leave the audience with that singular image — of a slaughtered young girl on their screens."
Read Also

Sushant Singh Rajput case: West Bengal Congress holds a rally seeking justice for Rhea Chakraborty
Talking about Rheam Twinkle said, "They took a young woman and cut her in half. They sliced through her T-shirt, one that stated 'Roses are red, violets are blue, let's smash the patriarchy, me and you', the blade going into her flesh, her very life draining away before a live audience of millions. What do these magicians tell themselves when the camera is switched off I wonder? Do they justify it as mere collateral damage — one life in exchange for entertaining and distracting 1.3 billion for months."
Rhea Chakraborty is currently one of the prime suspects in the Sushant Singh Rajput's death case. The actor was found dead in his Mumbai apartment on June 14.