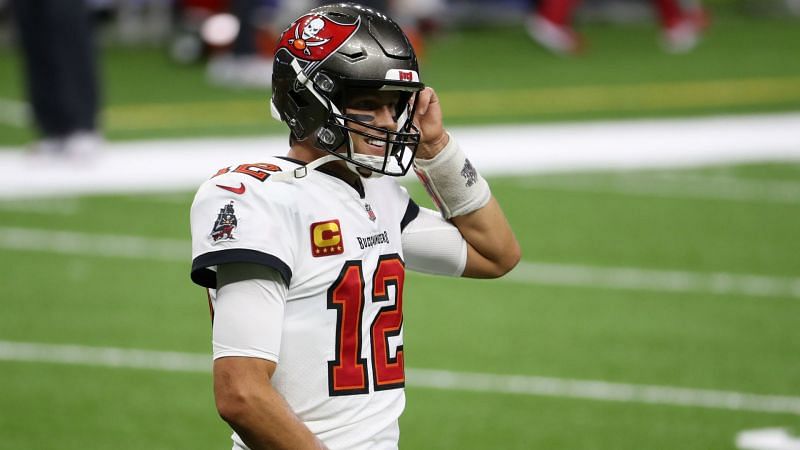 Saints spoil Brady's Bucs bow, 49ers beaten by Cardinals in NFL opener
by Omnisport

Tom Brady's Tampa Bay Buccaneers debut did not go according to plan, while last season's Super Bowl participants the San Francisco 49ers started their 2020 NFL campaign with a loss.

Legendary quarter Brady struggled as the Buccaneers went down 34-23 to the New Orleans Saints in Week 1 on Sunday.

As for the 49ers, they were upstaged by Kyler Murray's Arizona Cardinals 24-20 in San Francisco.

BRADY'S BUCS BEATEN

Brady has taken his Super Bowl-winning expertise to Tampa Bay, but the six-time NFL champion endured a tough debut against NFC South champions the Saints.

A high-profile recruit from the New England Patriots following 20 years in Foxborough, Brady threw two interceptions in the team's season opener.

The 43-year-old had a pick-six, finishing 23 of 36 for 239 yards and two touchdowns, while he was sacked three times.

Brady started well, scoring a two-yard touchdown. He led a nine-play, 85-yard drive, completing his two passes for 37 yards before running the ball into the endzone for the first points of the game.

But Brady turned the ball over twice, with the second turnover resulting in a touchdown for the Saints' Janoris Jenkins.
It was a far better outing for fellow veteran quarterback Drew Brees, who passed for 160 yards and two touchdowns, without turning the ball over – throwing TD passes to Alvin Kamara and Emmanuel Sanders in New Orleans.
CARDINALS RALLY AMID GAROPPOLO WOES
The Cardinals – led by their star QB Murray – completed a comeback to upstage the highly rated 49ers on the road.
Murray's throw to DeAndre Hopkins set up Kenyan Drake's one-yard score with just over five minutes remaining as the Cardinals topped the 49ers.
The Cardinals overcame a pair of fourth-quarter deficits thanks to Murray, who threw for 230 yards and a touchdown, while running for 91 yards and another score.
It came as 49ers quarterback Jimmy Garoppolo struggled as criticism grows.
After a disappointing display in the Super Bowl loss to the Kansas City Chiefs, further questions have been raised after Garoppolo led just one scoring drive in the second half.
Garoppolo finished 19 of 33 for 259 yards and two touchdowns, and he missed two crucial throws, with 49ers head coach Kyle Shanahan saying: "He's gotta play better. We've all gotta play better. The entire offense missed opportunities."
RAMS OPEN NEW STADIUM WITH WIN
In their first game at SoFi Stadium, the Los Angeles Rams topped the Dallas Cowboys 20-17 behind a career-high 79 yards and two touchdowns from Malcolm Brown.
Rams quarterback Jared Goff passed for 275 yards, while Cowboys counterpart Dak Prescott was 25 of 39 for 266 yards and a touchdown.
Number one draft pick Joe Burrow put the Cincinnati Bengals in a position to claim a dramatic last-gasp win over the Los Angeles Chargers.
But after running 23 yards for a touchdown, Burrow watched Randy Bullock miss a 31-yard field goal with seven seconds to play as the Chargers prevailed 16-13.
Week 1 scores:
Seattle Seahawks 38-25 Atlanta Falcons
Baltimore Ravens 38-6 Cleveland Browns
Buffalo Bills 27-17 New York Jets
Las Vegas Raiders 34-30 Carolina Panthers
Chicago Bears 27-23 Detroit Lions
Jacksonville Jaguars 27-20 Indianapolis Colts
Green Bay Packers 43-34 Minnesota Vikings
New England Patriots 21-11 Miami Dolphins
Washington Football Team 27-17 Philadelphia Eagles
Arizona Cardinals 24-20 San Francisco 49ers
New Orleans Saints 34-23 Tampa Bay Buccaneers
Los Angeles Chargers 16-13 Cincinnati Bengals
Los Angeles Rams 20-17 Dallas Cowboys
Published 14 Sep 2020, 09:40 IST
Feedback