Taylor Swift sent Katy Perry's newborn daughter a hand-embroidered blanket that says 'Baby Bloom'
by Callie Ahlgrim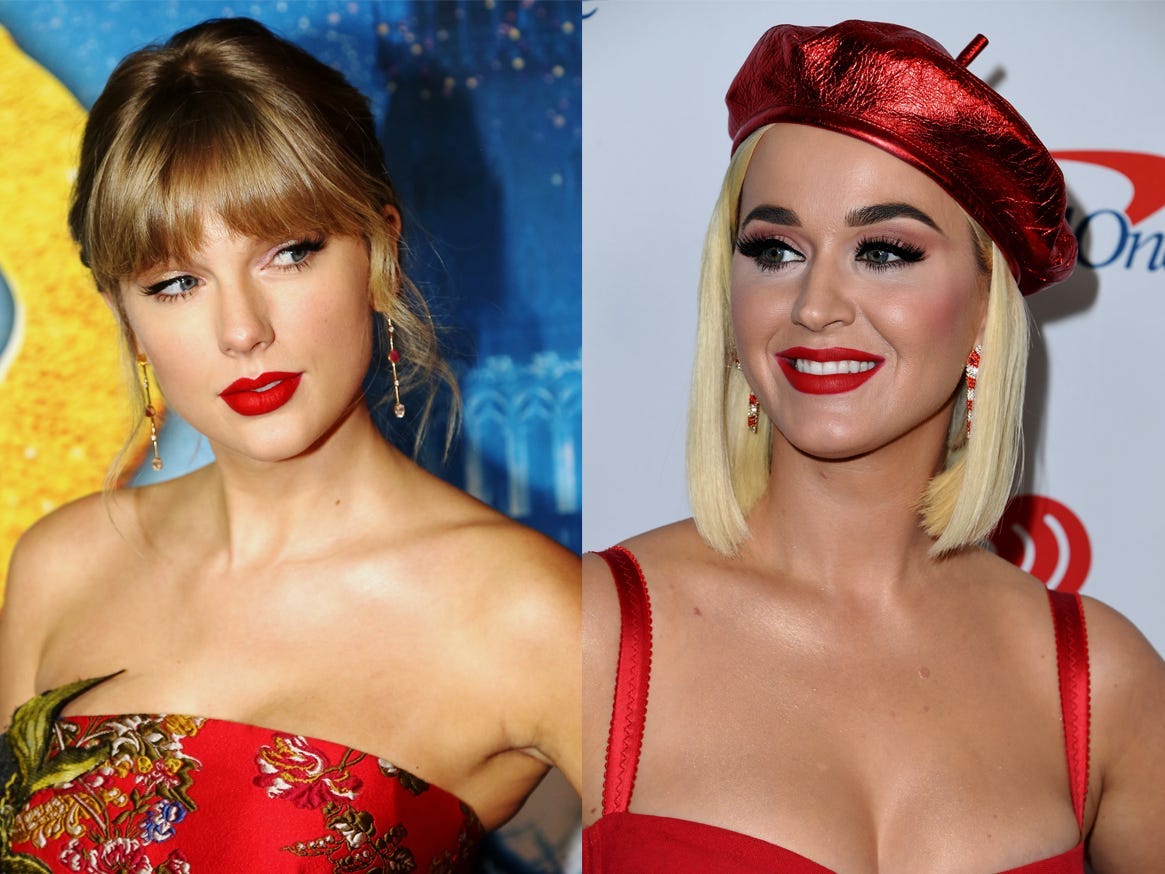 Katy Perry and Orlando Bloom announced the birth of their newborn daughter, Daisy Dove Bloom, on August 26.
On Monday, Perry posted a photo of a pink, silk blanket with the name "Baby Bloom" embroidered in the corner.
The blanket is accompanied by a handwritten letter, addressed to "Katy and Orlando (and little one)."
"Miss 🌼🕊 adores her hand embroidered blankie from miss @taylorswift," Perry wrote in her caption on Instagram.
"hope it's one she drags around for years till it becomes an unrecognizable shred that she keeps in her pocket as a teenager."
Taylor Swift has welcomed Katy Perry's newborn daughter by sending the Perry-Bloom family a handmade gift.
Perry and her fiancé, Orlando Bloom, announced the birth of their first child, Daisy Dove Bloom, on August 26. On Monday, the "Smile" singer posted a photo of a pink, silk blanket with a flower and "Baby Bloom" embroidered in the corner.
"Miss 🌼🕊 adores her hand embroidered blankie from miss @taylorswift," Perry wrote in her caption on Instagram.
"hope it's one she drags around for years till it becomes an unrecognizable shred that she keeps in her pocket as a teenager."
The blanket is accompanied by a handwritten letter, dated May 3, addressed to "Katy and Orlando (and little one)." The stationary bears the header, "Sent with love & hugs from the desk of Taylor Swift."
Swift's note appears to begin: "When I was a baby, my most [prized] possession was a tiny silk [blanket]."
The gesture is adorably in line with lyrics from Swift's new album.
On "Invisible String," the 11th track on "Folklore," Swift sings: "Cold was the steel of my axe to grind for the boys who broke my heart / Now I send their babies presents."
While Perry is not one of Swift's ex-boyfriends, the two women did famously engage in a years-long feud. They publicly reconciled in Swift's 2019 music video for "You Need to Calm Down," after Perry sent her former rival a literal olive branch.
Read the original article on Insider