Chunky reveals plans to flex its choreographic muscle
by Stephen A Russell

Dance is visceral. You can marvel at the artful manipulation of sinewy bodies online, but there's nothing quite like the possibility of wearing a spray of hard-won sweat. Or at least that was before COVID-19 changed everything. How does dance evolve now?

As Chunky Move's artistic director Antony Hamilton sees it, the celebrated company was always nimble, roaming from its Southbank base.

"We really miss that experience that's very sensory, very tactile, but we can reinvent ourselves from project-to-project," he says. "We can think about how the artform transfers to parklands and gardens, riversides and streetscapes. Chunky Move has always sat in a daring, experimental space."

He cites the example of Token Armies at the Metropolitan Meat Market in North Melbourne last year: Hamilton's warm-blooded animal and cold steel robot-assisted work that marked his debut heading up the company.
Reinvention was built into Chunky by founders Gideon Obarzanek and Angharad Wynne-Jones in 1995. Eschewing the ensemble, they wanted fresh faces to keep them on their toes. Which is why Hamilton and his co-CEO and executive director Kristy Ayre and senior producer Freya Waterson came on board last year with big plans to replace emerging choreographer program Next Move.
The newly conceived two-year Choreographer In Residence initiative, which called for applications last week and is supported by an $80,000 stipend, will embed more established artists. "It's deeply intertwined with becoming part of the company," Hamilton says.
It's a partnership with the Tanja Liedtke Foundation, set up to honour the memory of his good friend and former Australian Dance Theatre companion who was tragically killed in a road accident on the eve of taking up the artistic directorship of the Sydney Dance Company in 2007.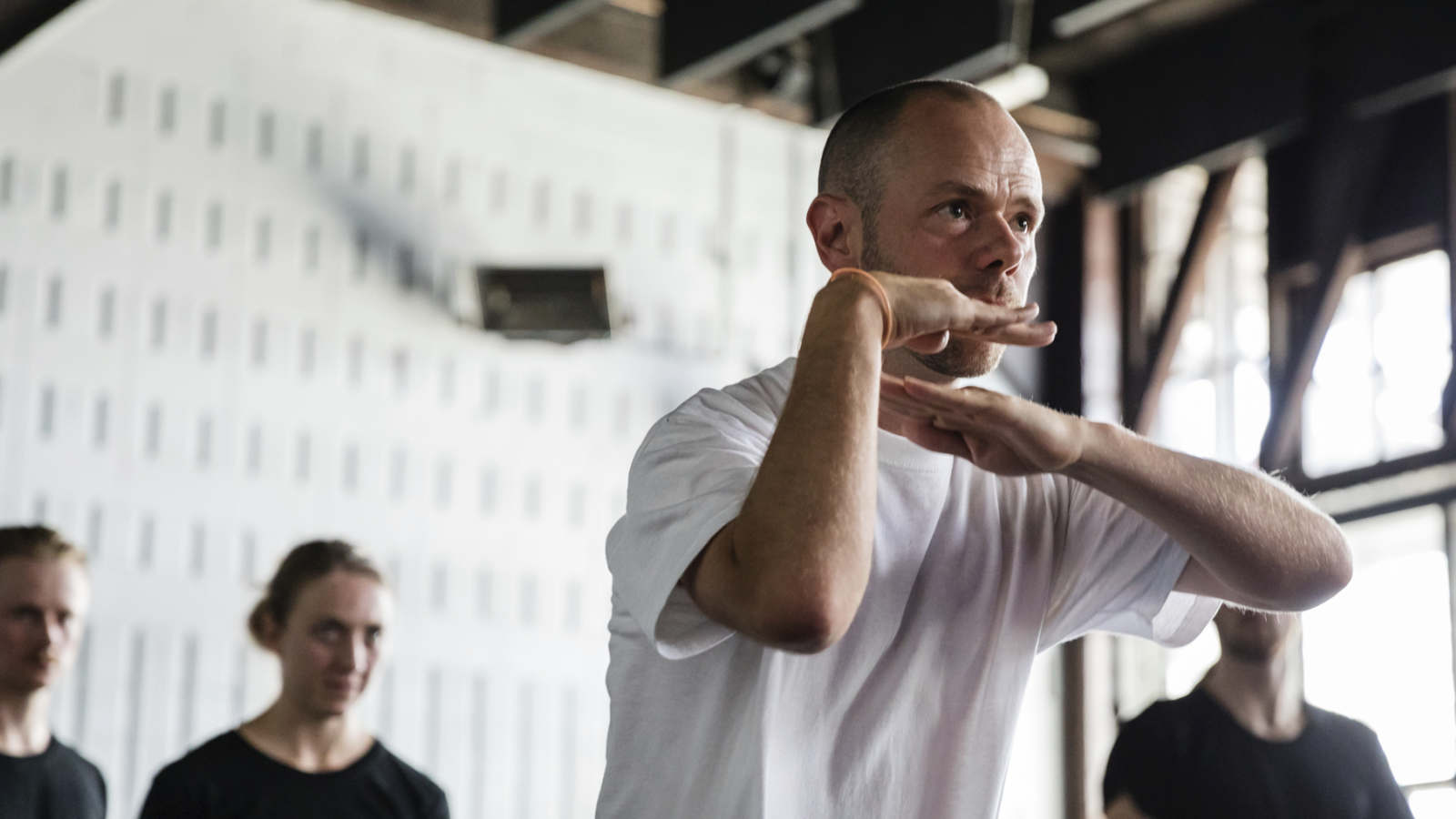 "We had a healthy rivalry and would egg each other on," he recalls. "I really miss Tanja being in the world, to see where she would have grown to."
Hamilton says he feels optimistic about Chunky's future. Unlike many arts companies, they were lucky enough to secure both federal and state funding. With the constant push to head overseas for validation locked down, he hopes to see a resurgence in the regional touring circuit.
"We've got activity that we're now squeezing into a tighter space, because we don't want to drop things we were going to deliver this year, and we're also holding onto things that were already in place for next."
That includes Yung Lung, which Hamilton describes as a, "hybrid between performance and a pretty intense rave scenario." They're scouting for a venue that can accommodate social distancing requirements and heighten the experience. "We care about the journey audiences undertake. There's something about building a tone and a tension, and an energy and excitement, on the way."
They'll also collaborate with Adelaide-based company Restless Dance Theatre that works with disabled performers.
Hamilton says he was disappointed when Restless was defunded by the Australia Council. Every link affects the big picture, he says.
"We have to just continue working with our best-case scenario goggles on. We're trying to remain excited about the uncertainty, rather than let it beat us down."
For more information on the resident program, go to chunkymove.com.