Best photographs of the day
Playful pandas and a ghostly coral reef: Monday's best photos
The Guardian's picture editors select photo highlights from around the world including Berlusconi's recovery, a masked queen and Julian Assange protesters
by Arnel Hecimovic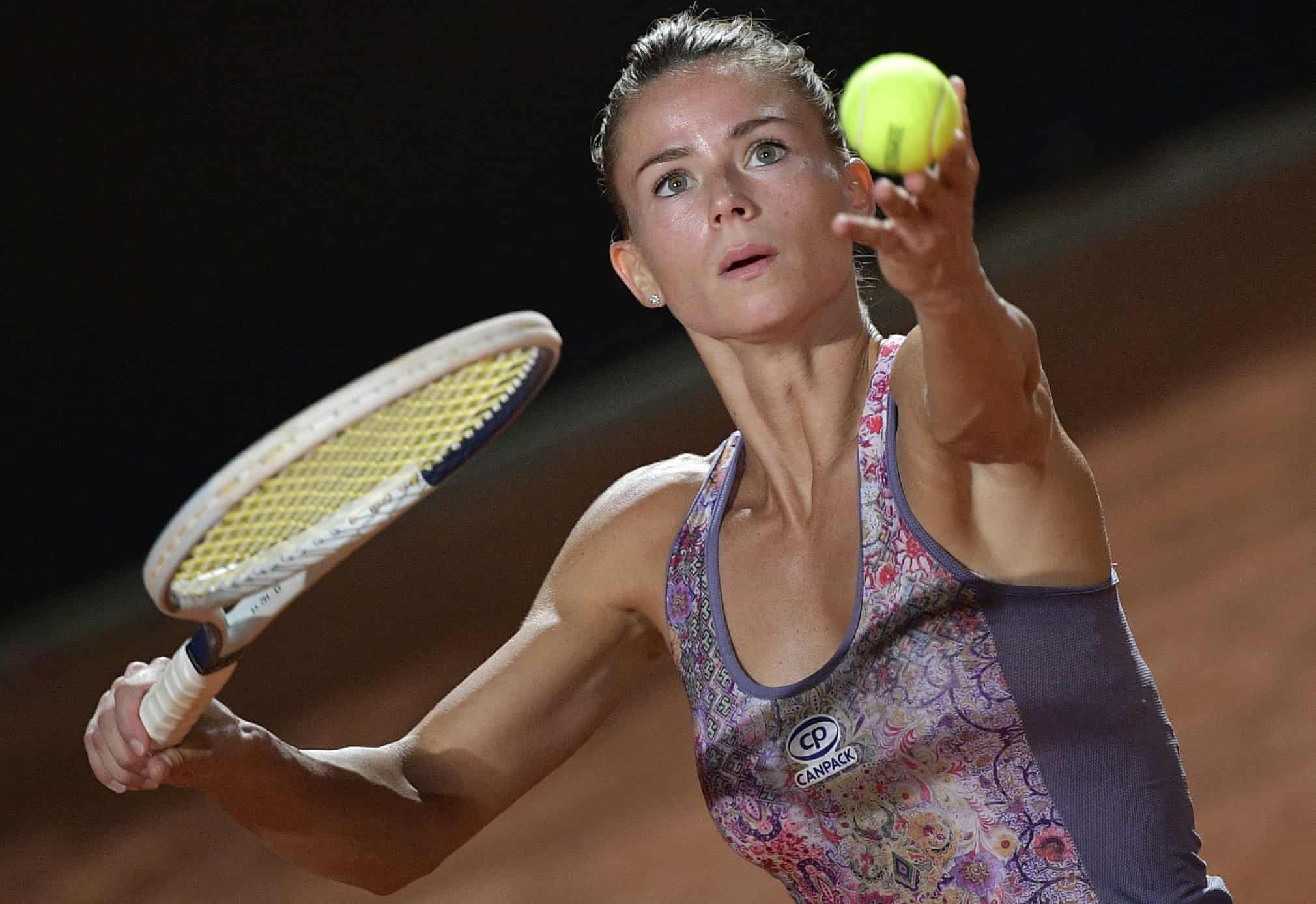 Rome, Italy
Camila Giorgi of Italy serves to Ukraine's Dayana Yastremska during their match at the Italian Open tennis tournament.
Photograph: Alfredo Falcone/AP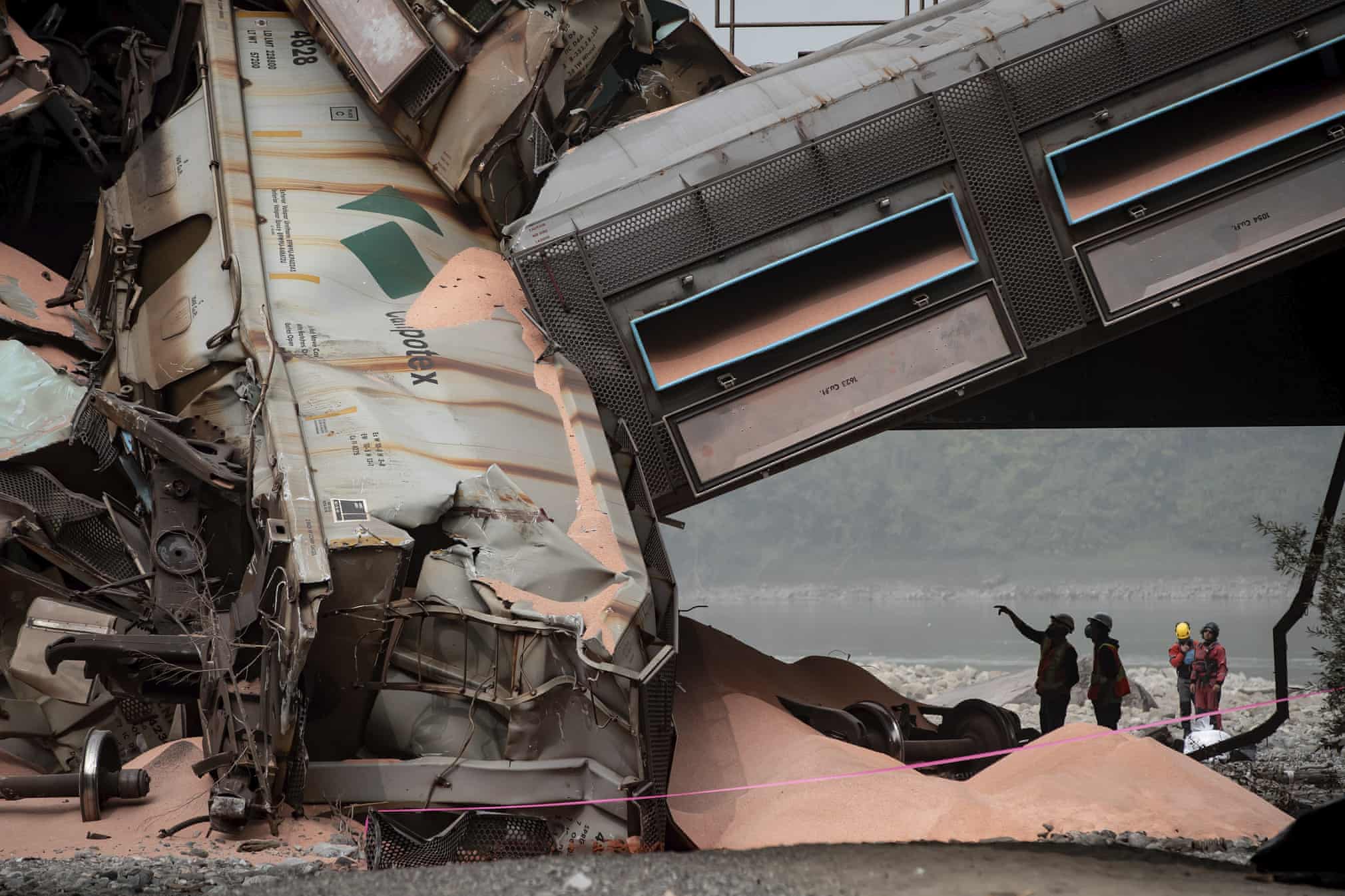 British Columbia, Canada
Officials look over the scene where a train carrying potash derailed near Hope. CN Rail says at least 20 rail cars carrying potash derailed.
Photograph: Darryl Dyck/AP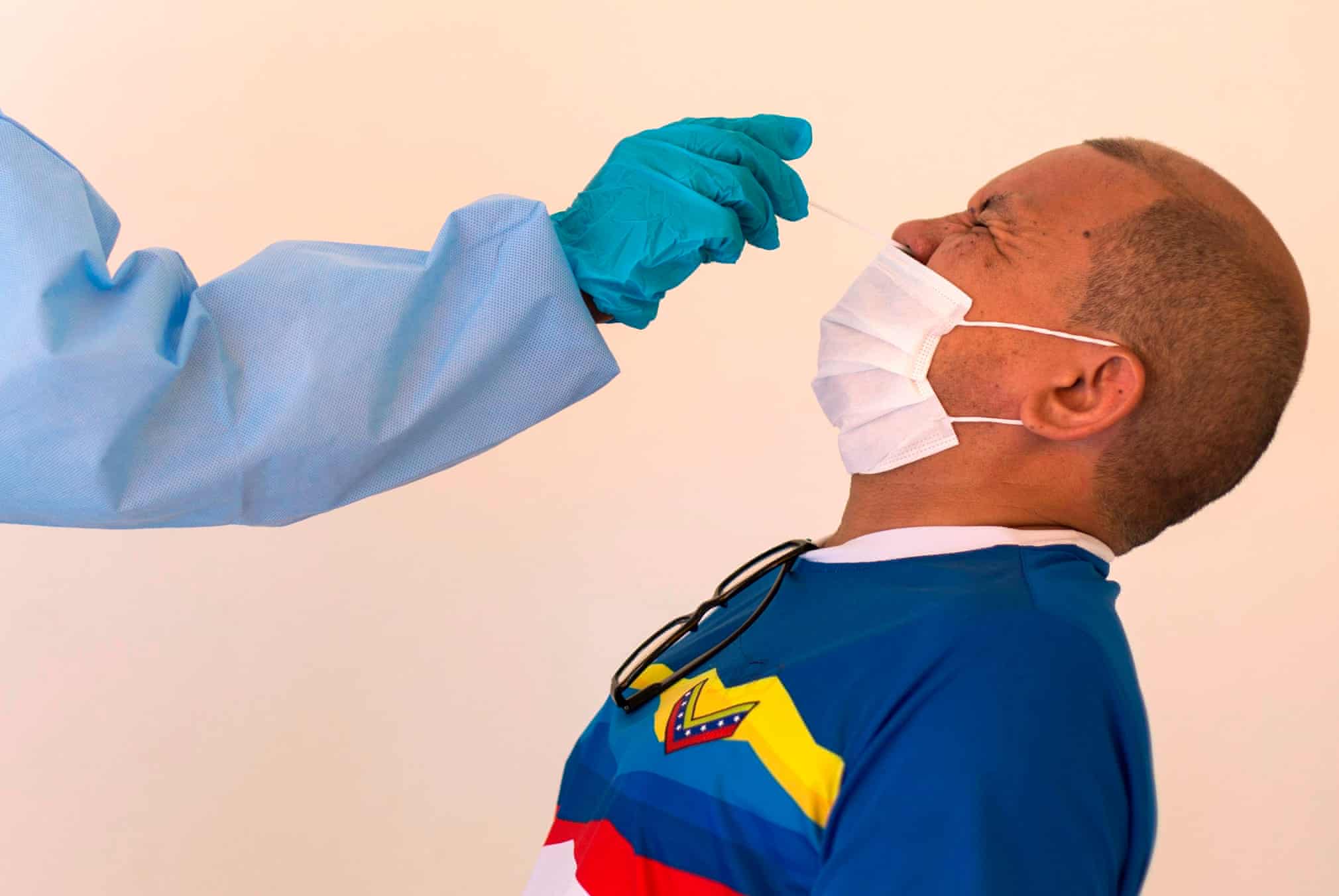 Santo Domingo, Dominican Republic.
A health worker performs a PCR test on a Venezuelan stranded since the quarantine against the COVID-19 novel coronavirus was imposed, at the Venezuelan embassy.
Photograph: Erika Santelices/afp/AFP/Getty Images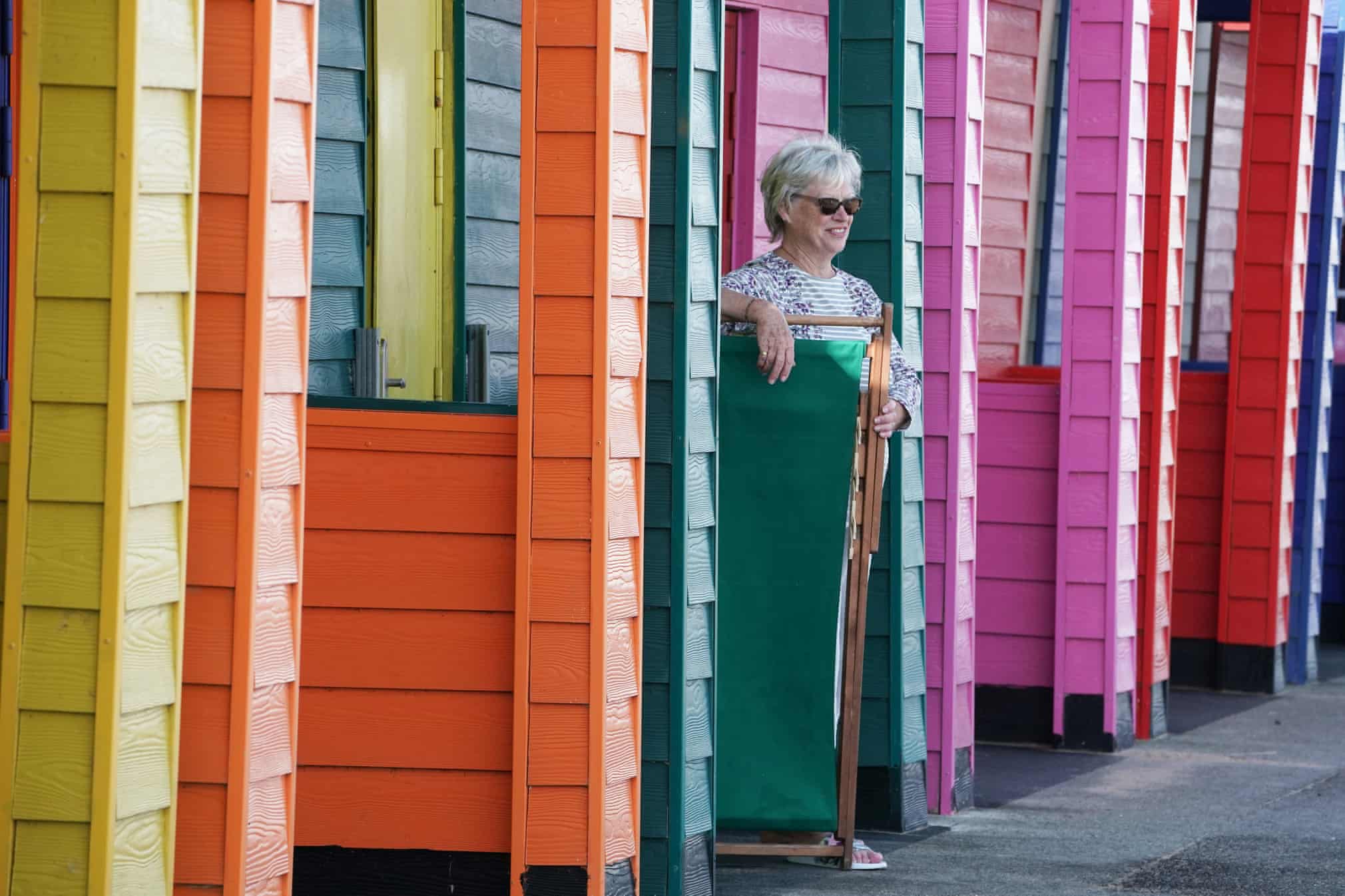 Saltburn-by-the-Sea, England
A woman enjoying the sunny weather on the pier in North Yorkshire, at the start of a week in which the UK is expected to bask in temperatures of more than 30C
Photograph: Owen Humphreys/PA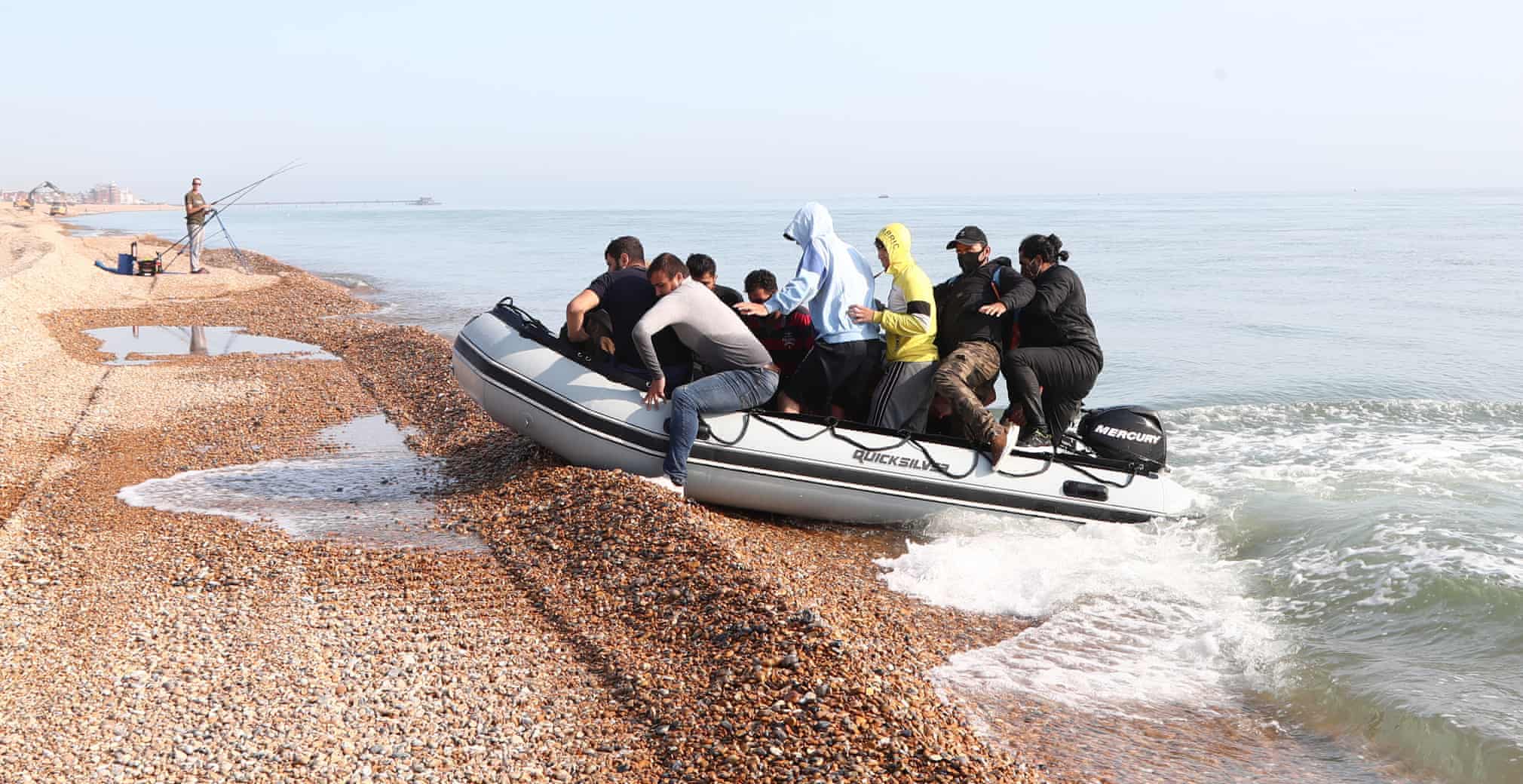 Kingsdown beach, England
A group of people thought to be migrants arrive in an inflatable boat near Dover in Kent, after crossing the Channel
Photograph: Gareth Fuller/PA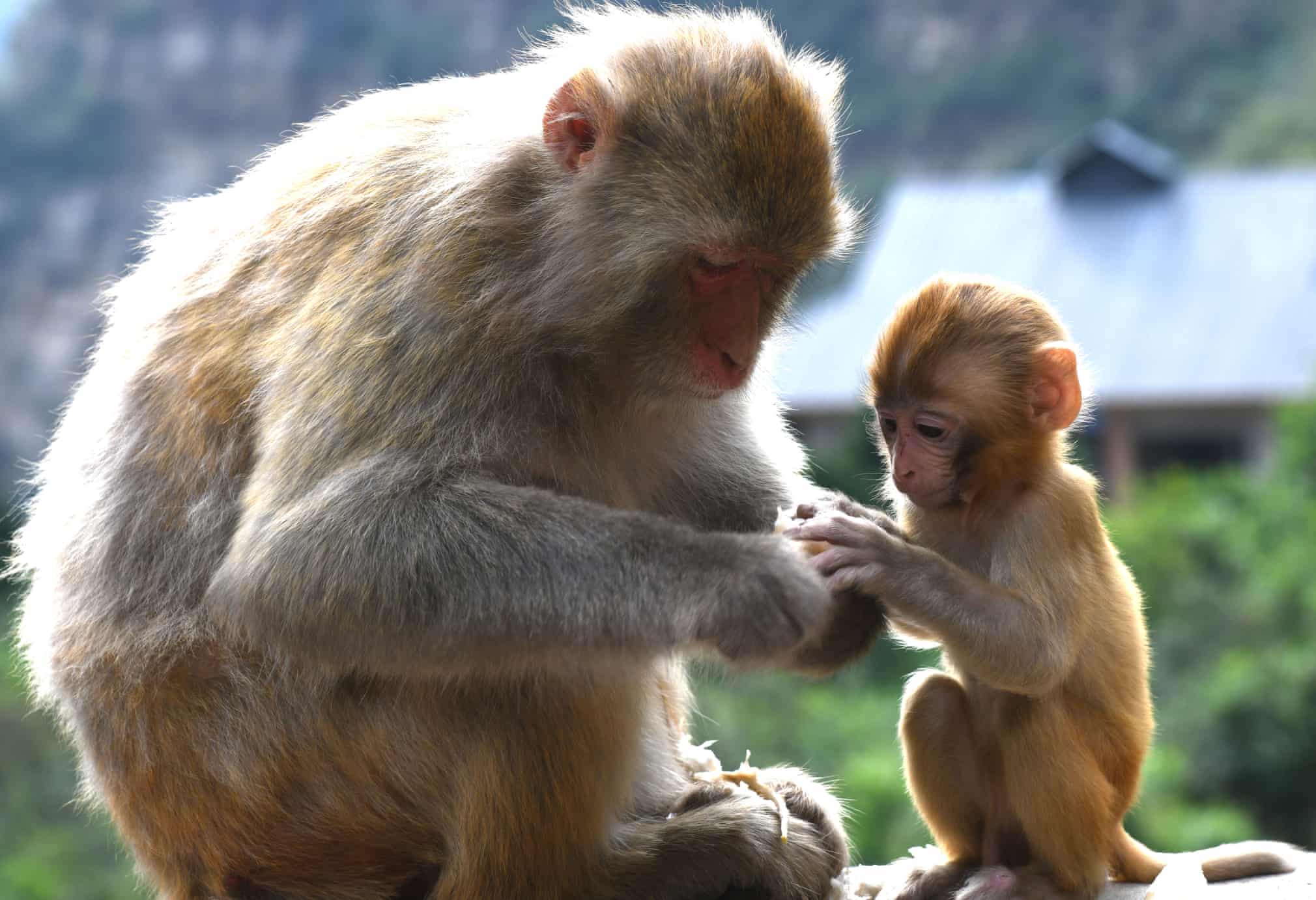 Jiyuan, China
A pair of wild Taihang macaques eat fruit in Henan Province
Photograph: Costfoto/Barcroft Media/Getty Images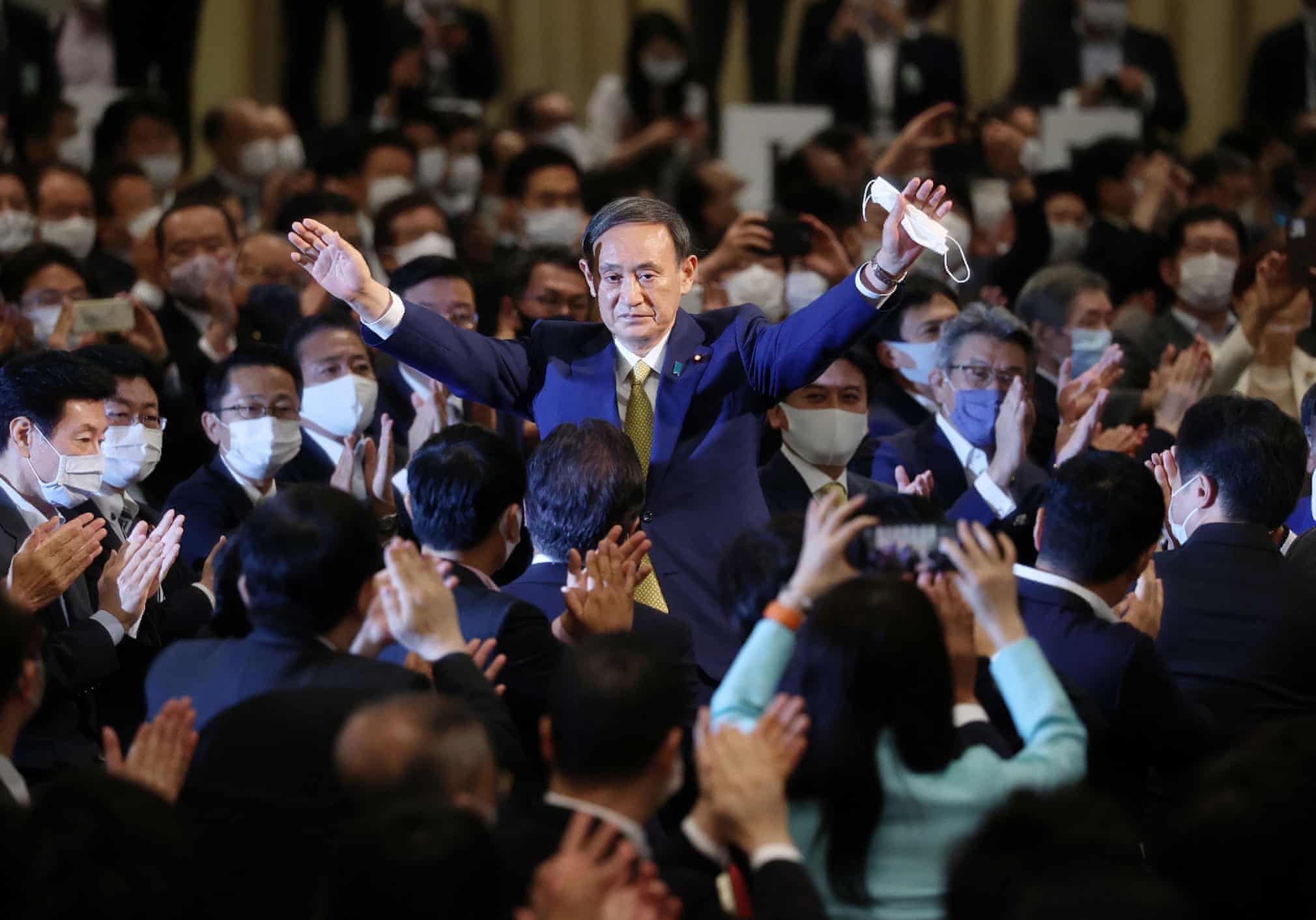 Tokyo, Japan
Japan's chief cabinet secretary, Yoshihide Suga, reacts after he was elected as new head of Japan's ruling Liberal Democratic party (LDP) at its leadership election. Suga is all but certain to replace Shinzo Abe as the country's next prime minister
Photograph: Jiji Press/AFP/Getty Images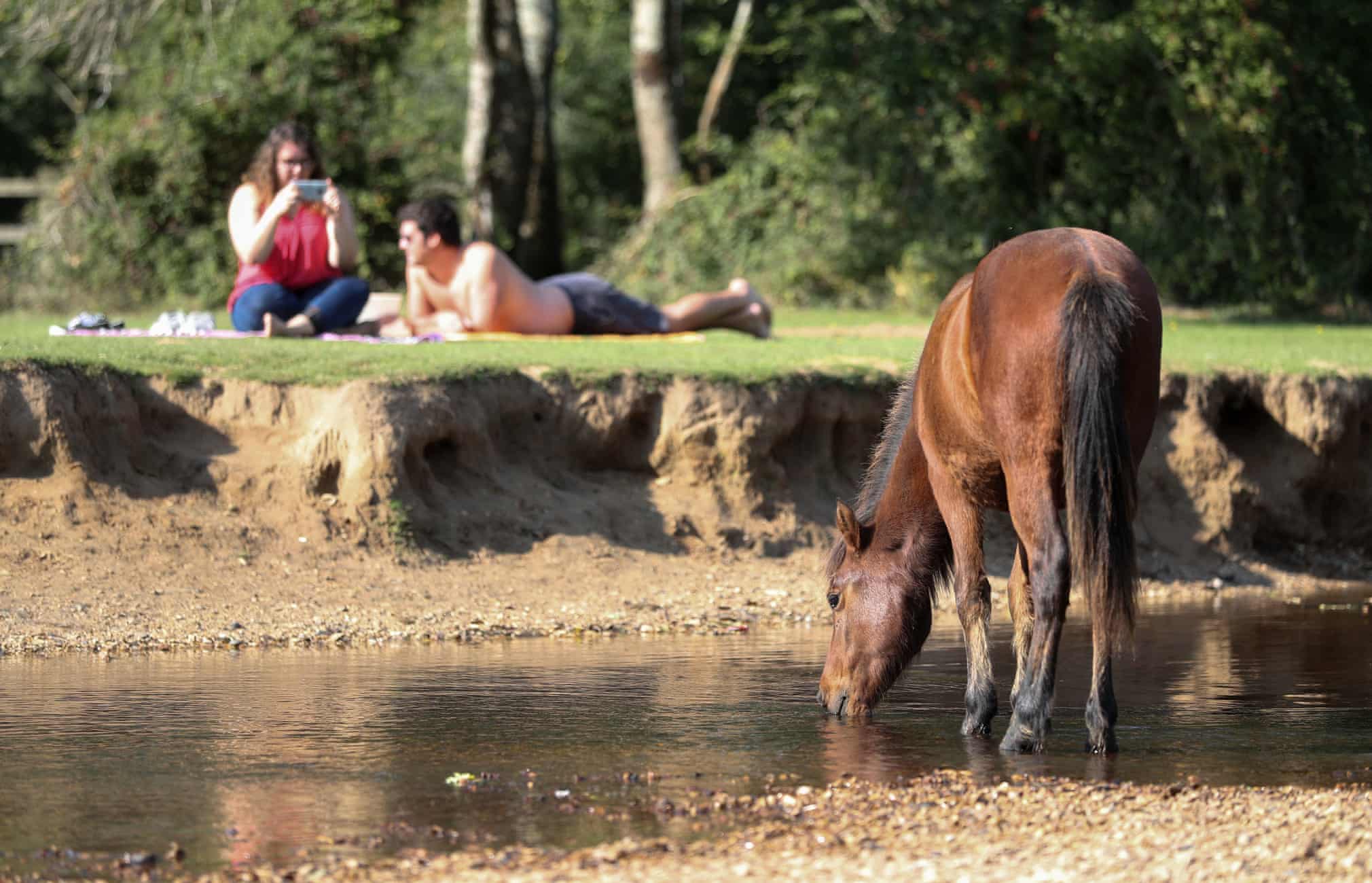 Brockenhurst, England
A New Forest pony cools off in the Lymington River in Hampshire
Photograph: Andrew Matthews/PA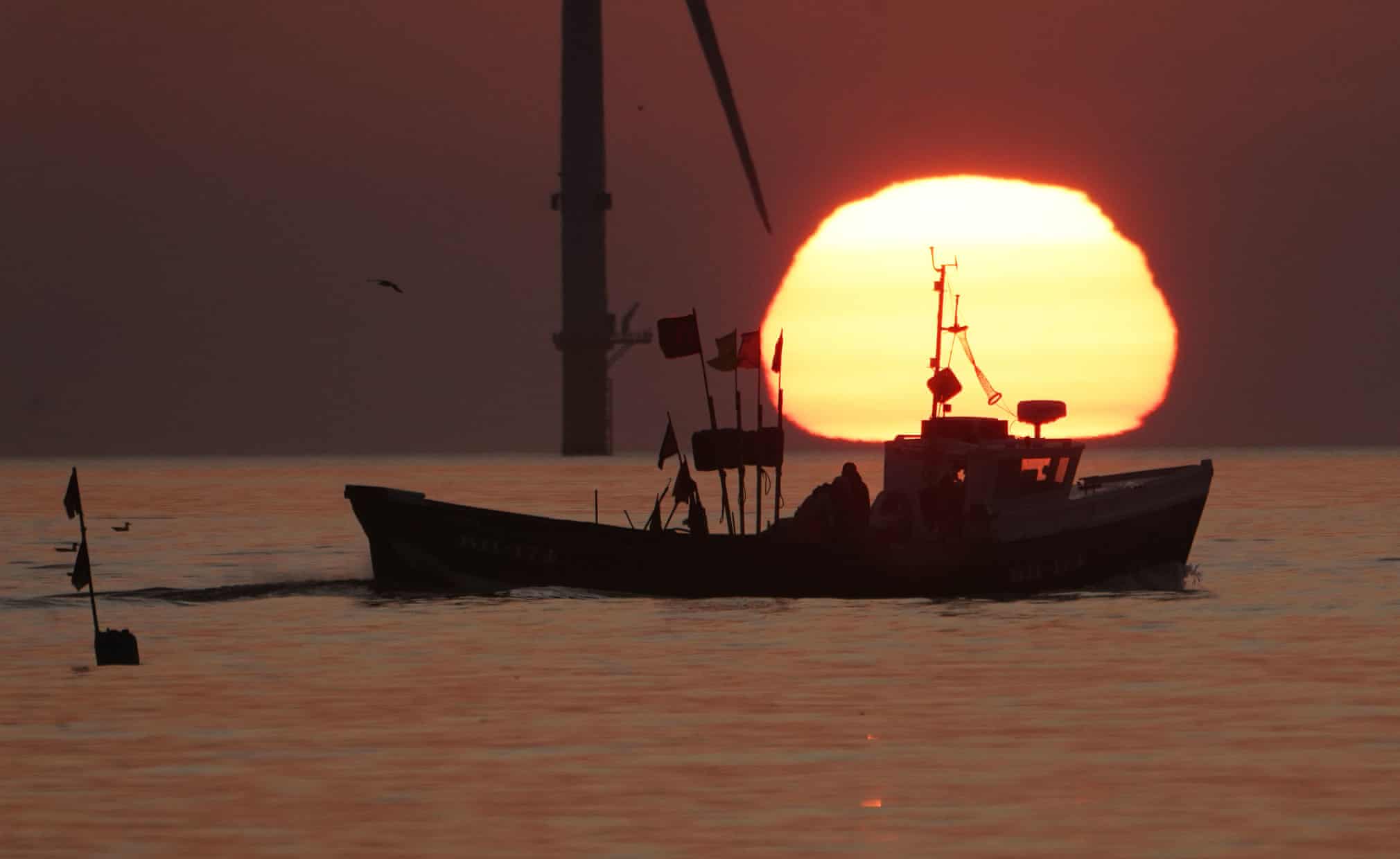 Blyth pier, England
A fishing boat sails in front of the rising sun in Northumberland
Photograph: Owen Humphreys/PA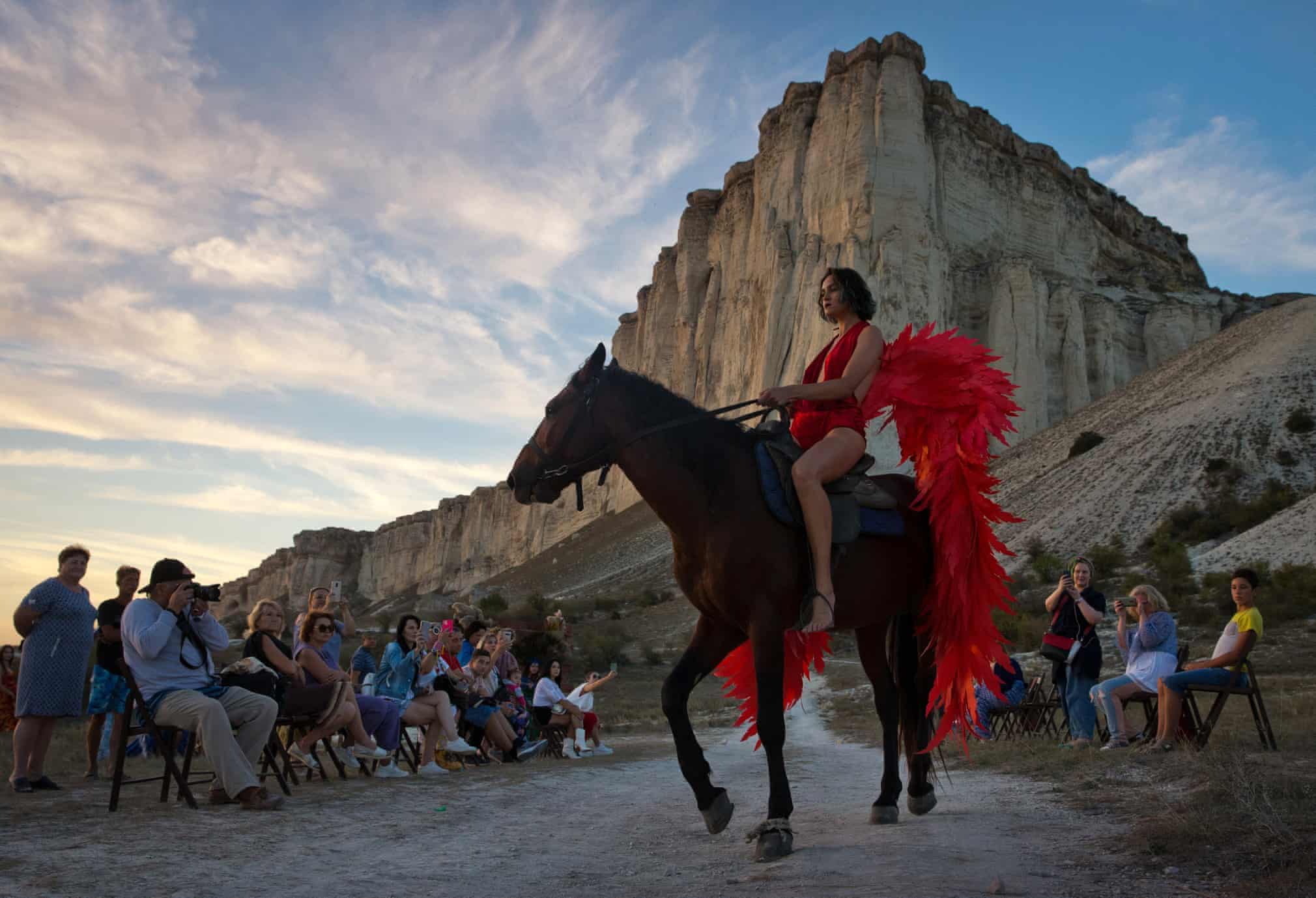 Ak-Kaya Rock, Crimea
A model wearing a creation rides a horse during an outdoor fashion show for collections by Crimean designers near Belogorsk during the 2020 Crimean fashion week
Photograph: Sergei Malgavko/TASS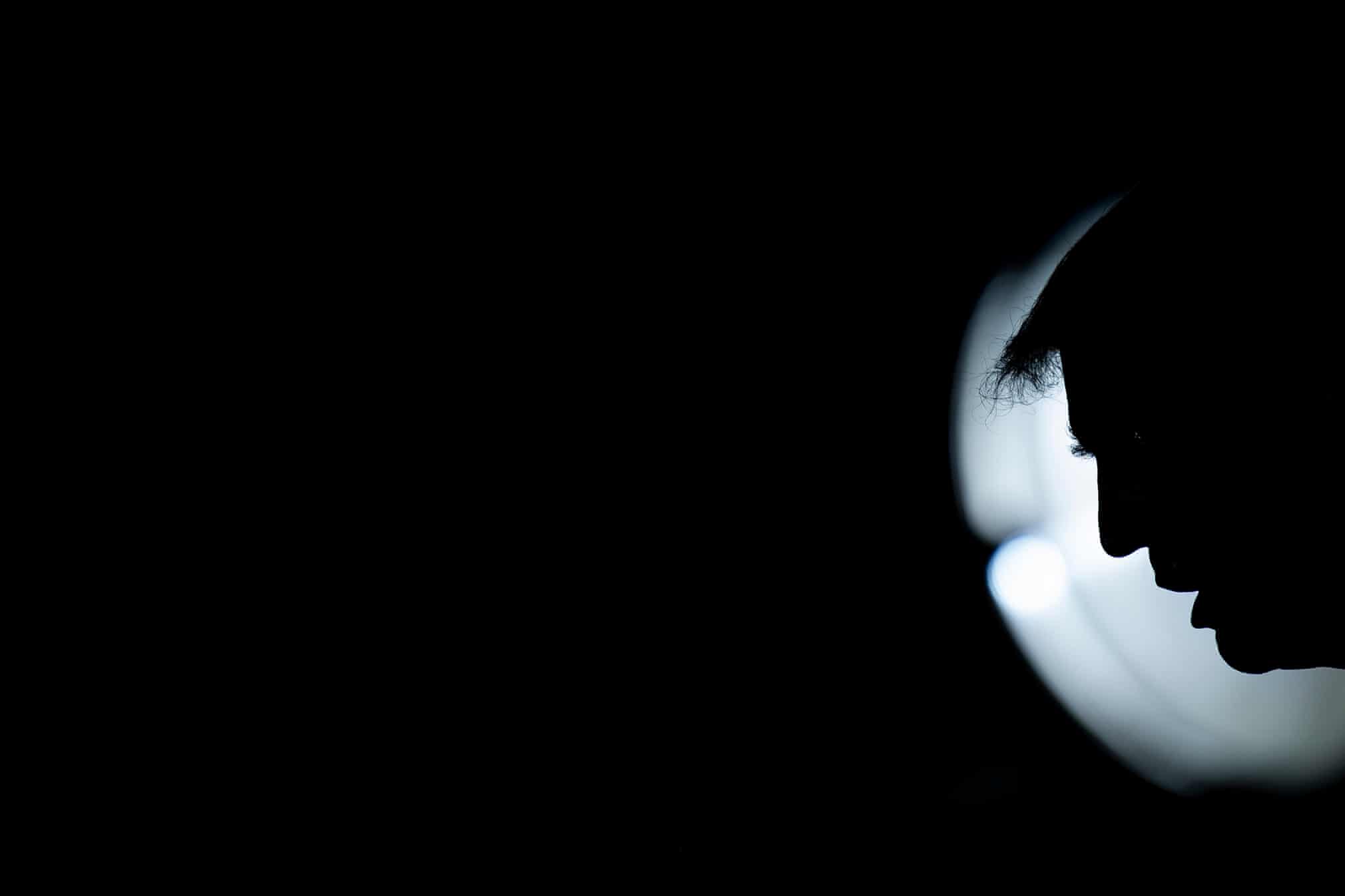 Henderson, US
Donald Trump speaks during an indoor campaign rally at Xtreme Manufacturing in a suburb of Las Vegas, Nevada
Photograph: Brendan Smialowski/AFP/Getty Images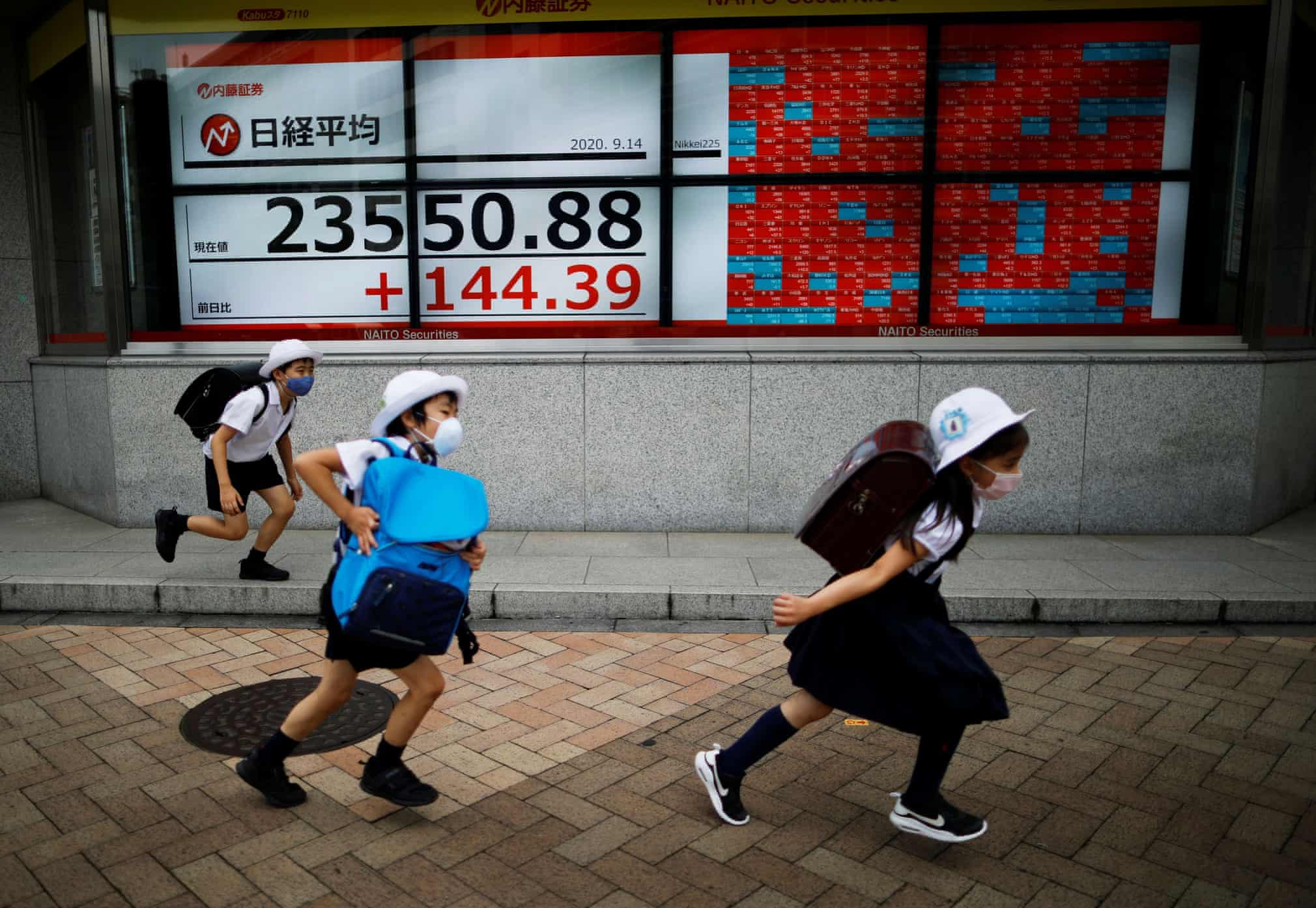 Tokyo, Japan
Children run to school past an electronic board showing Japan's Nikkei average outside a brokerage
Photograph: Issei Kato/Reuters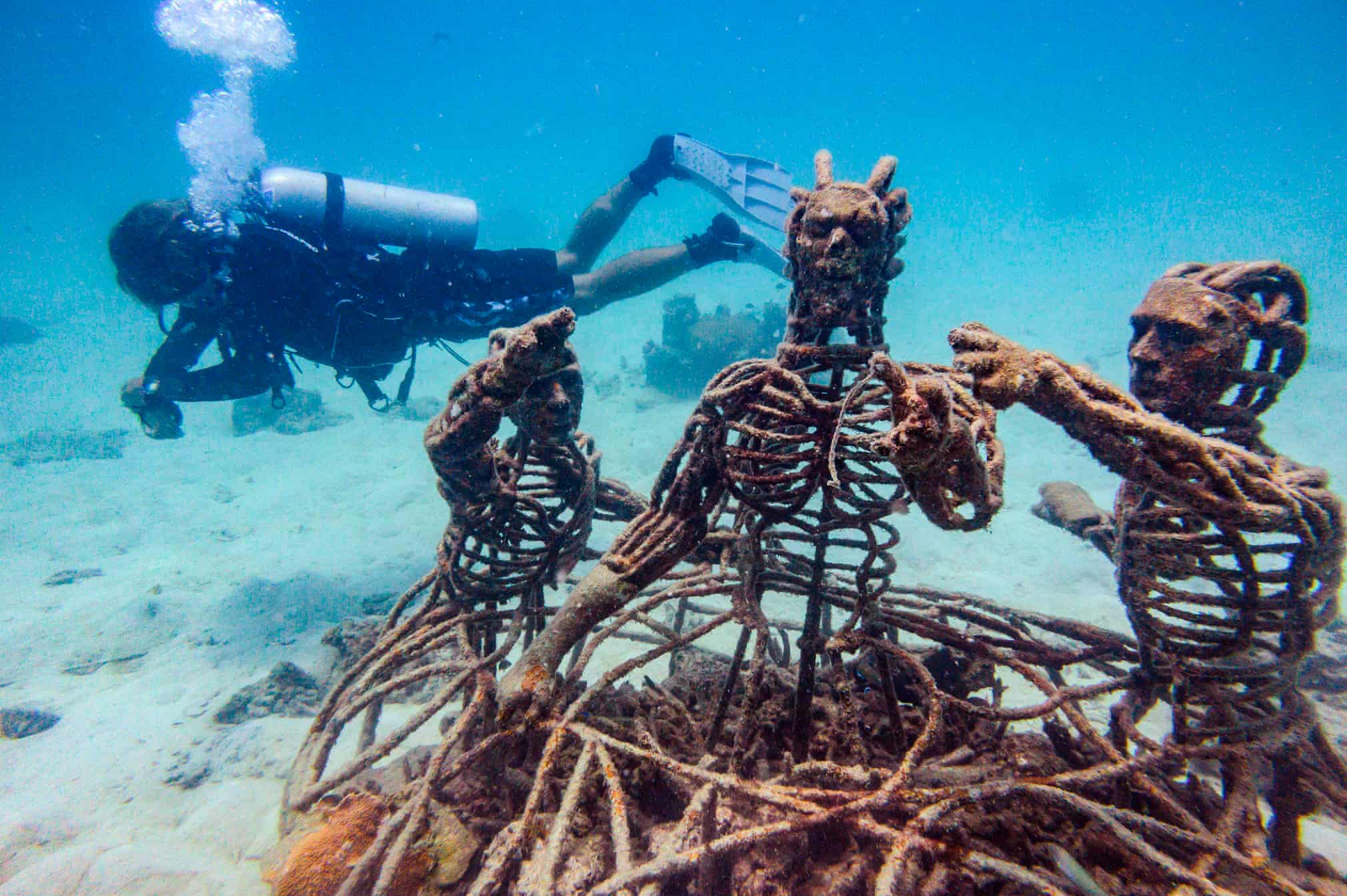 Koh Tao, Thailand
A diver swims next to metal figures set up on an artificial reef for marine conservation
Photograph: Romeo Gacad/AFP/Getty Images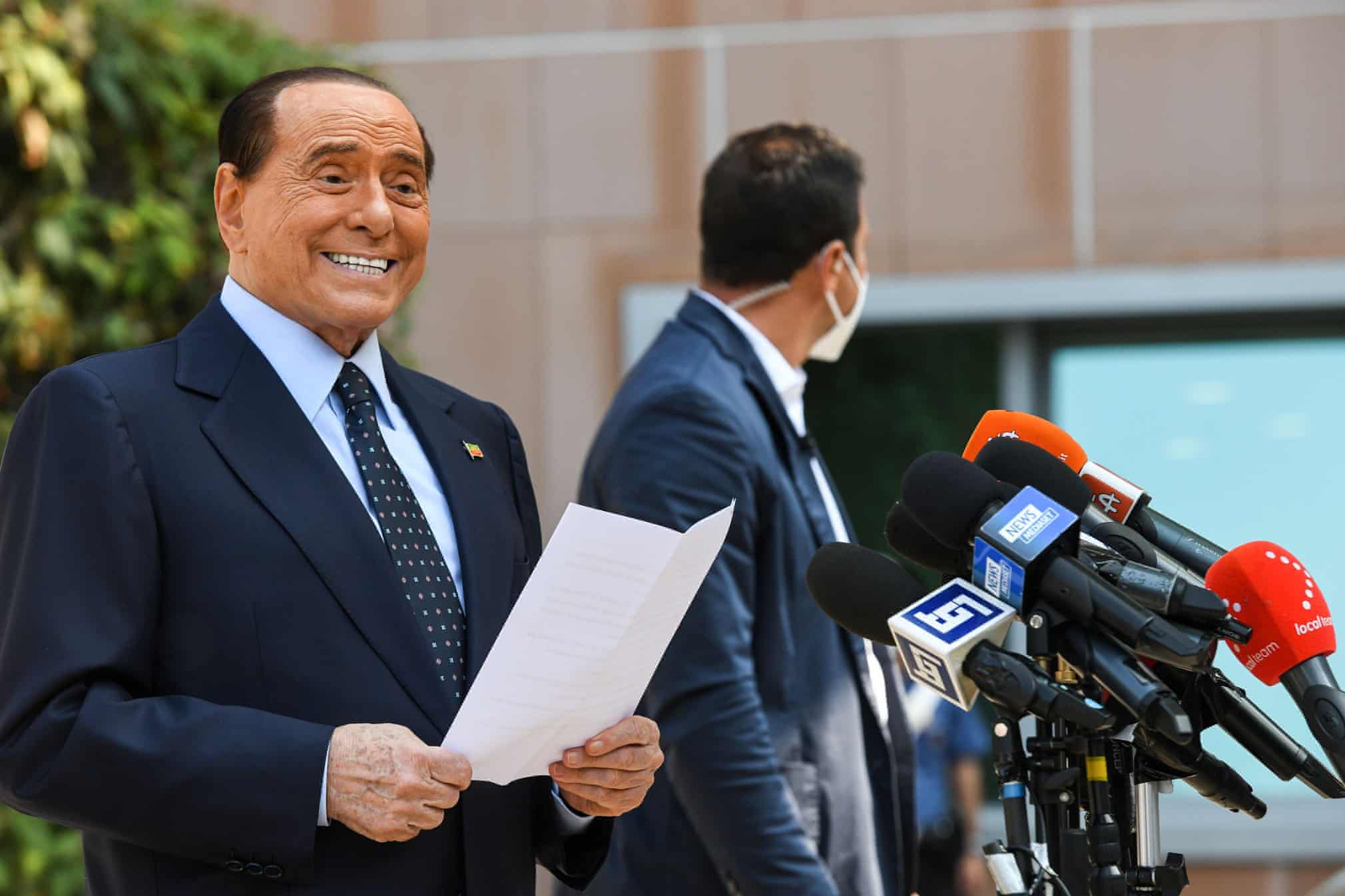 Milan, Italy
The former Italian prime minister Silvio Berlusconi addresses the media, as he leaves the San Raffaele hospital after he tested positive for coronavirus and was getting treatment since 3 September
Photograph: Piero Cruciatti/AFP/Getty Images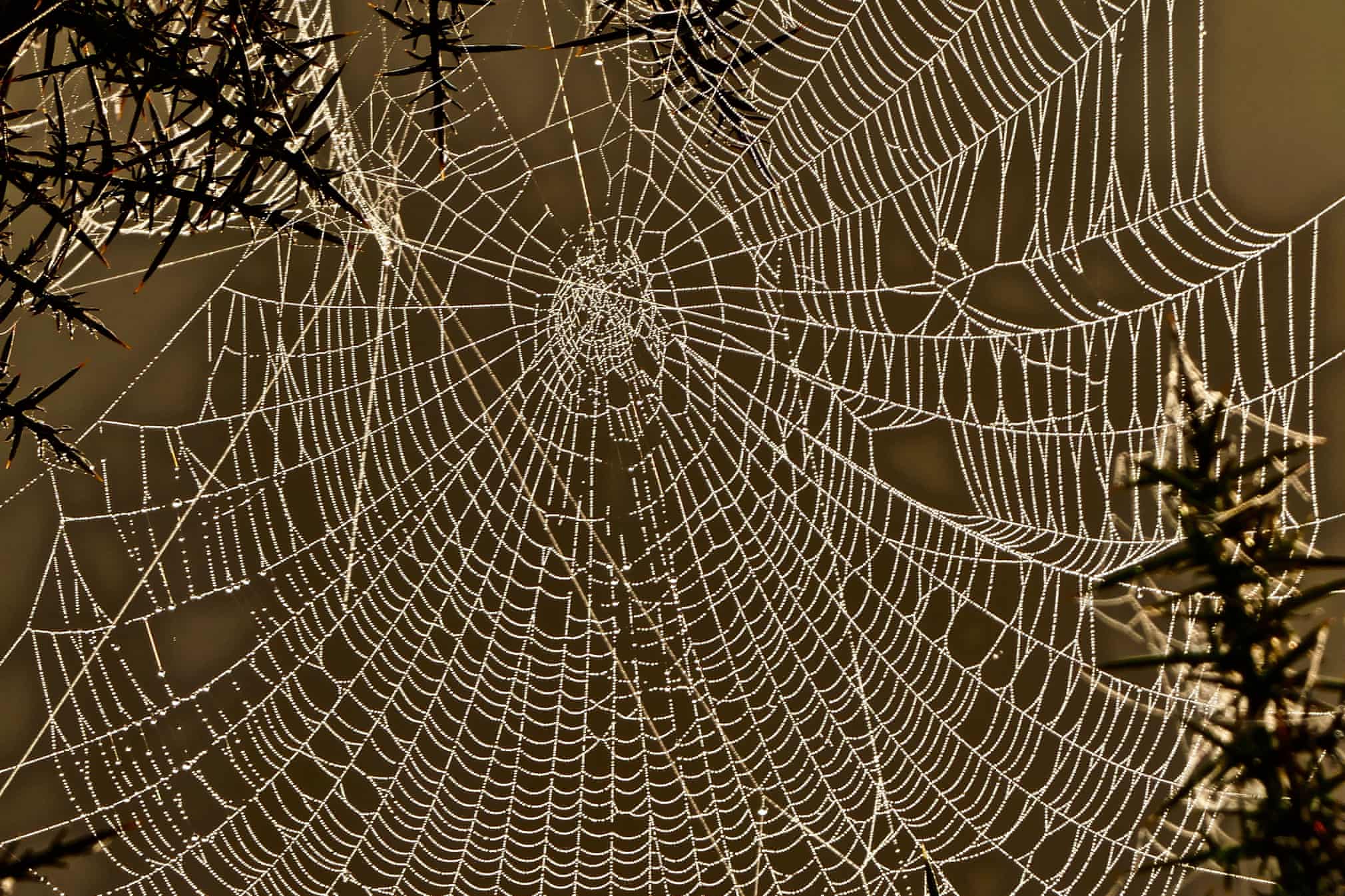 Holmsley, England
Dew is seen on a cobweb as the sun rises through the misty landscape of the New Forest in Hampshire
Photograph: Geoffrey Swaine/REX/Shutterstock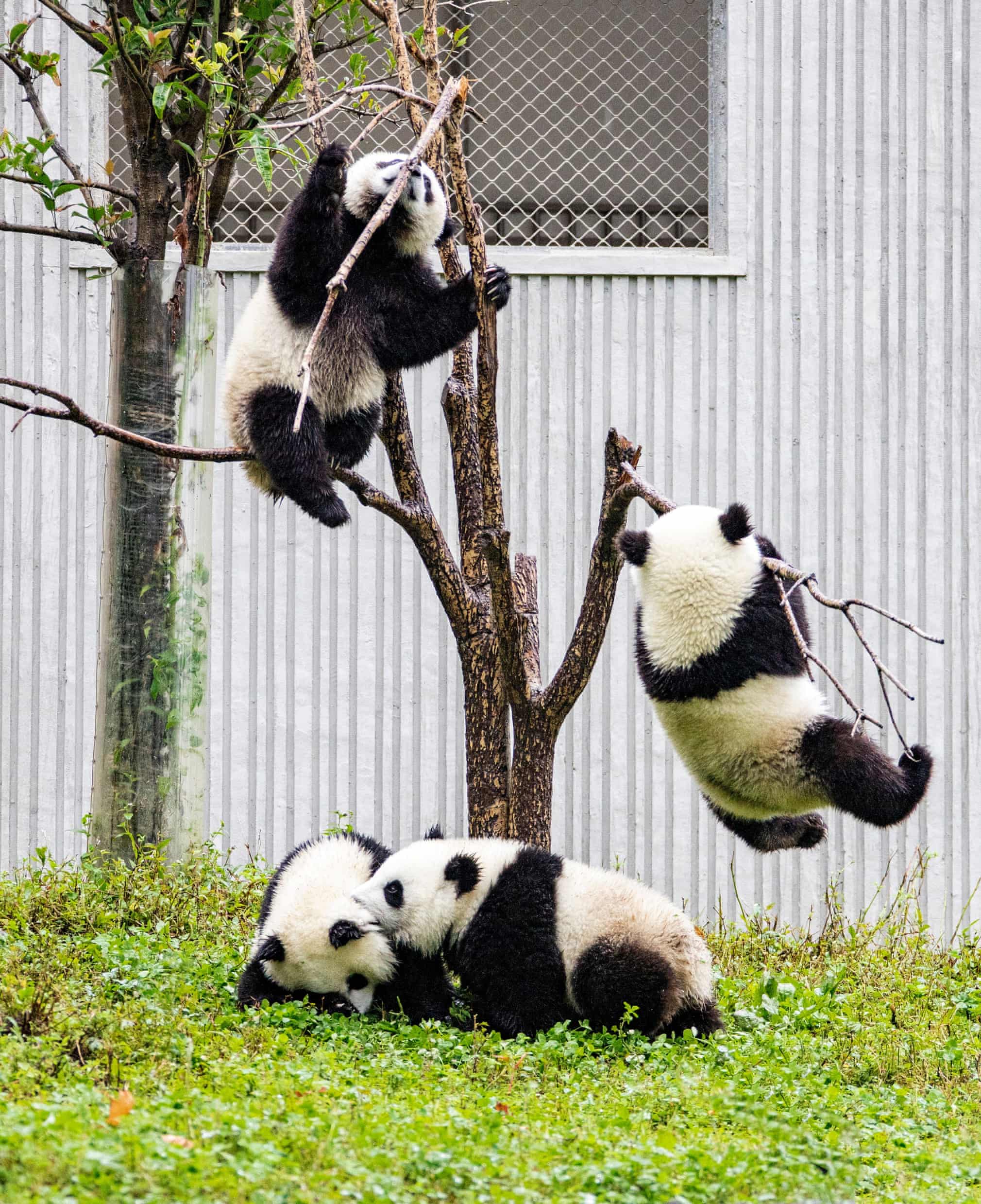 Ngawa, China
Pandas have fun at the China Conservation and Research Center for Giant Panda Shenshuping Base in south-west Sichuan province
Photograph: REX/Shutterstock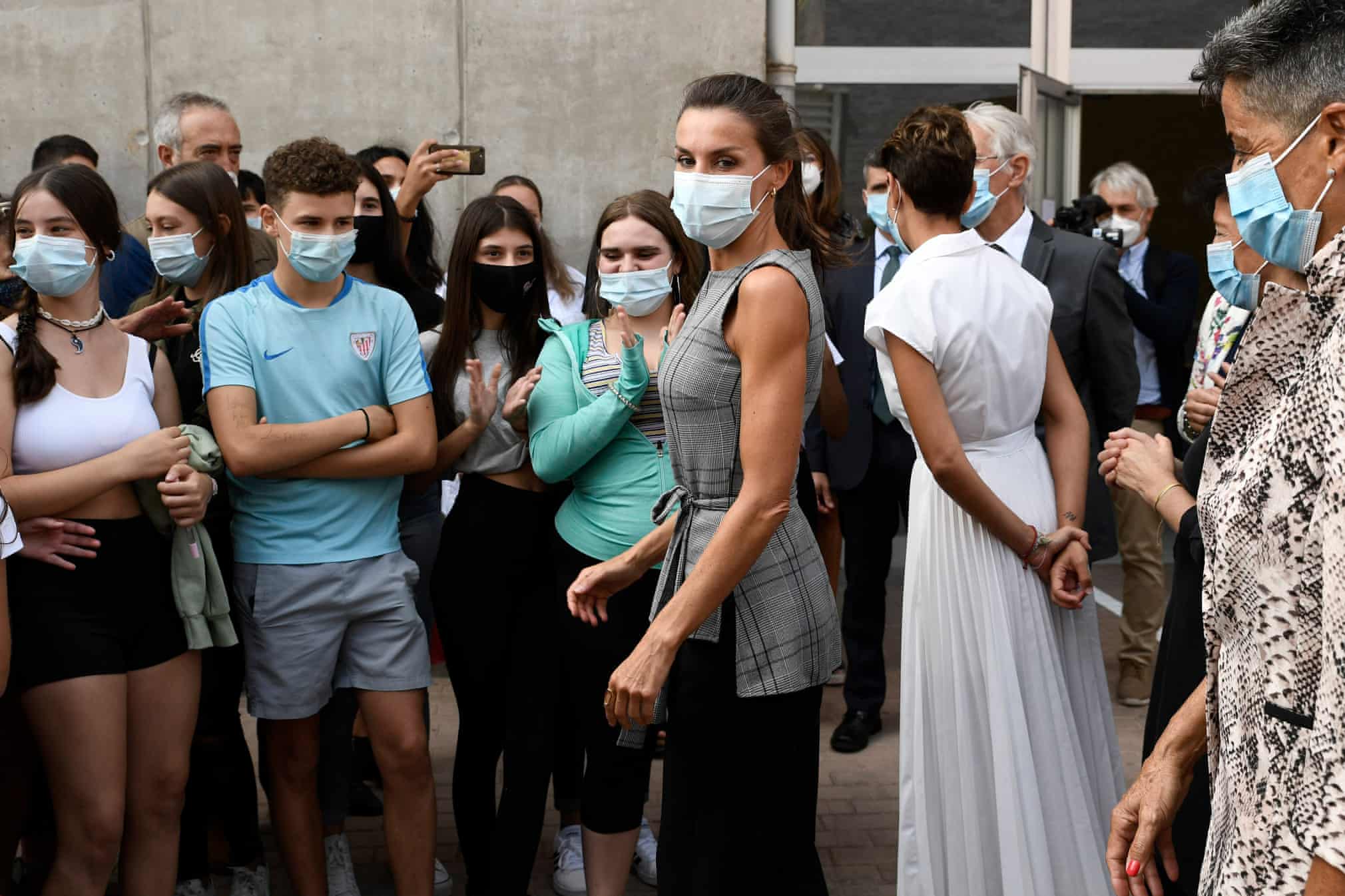 Navarra, Spain
Queen Letizia of Spain is seen arriving at the EGA school to celebrate the opening of the school course 2020-21
Photograph: Carlos Álvarez/Getty Images
Peshawar, Pakistan
Transgenders shout slogans during a protest as they demand the police to arrest the culprits behind the murder of one of their community. The Pakistani Parliament has recently approved the country's first law that seeks to guarantee the rights of transsexuals, which states that they must inherit property and prohibits their discrimination in educational and employment institutions
Photograph: Arshad Arbab/EPA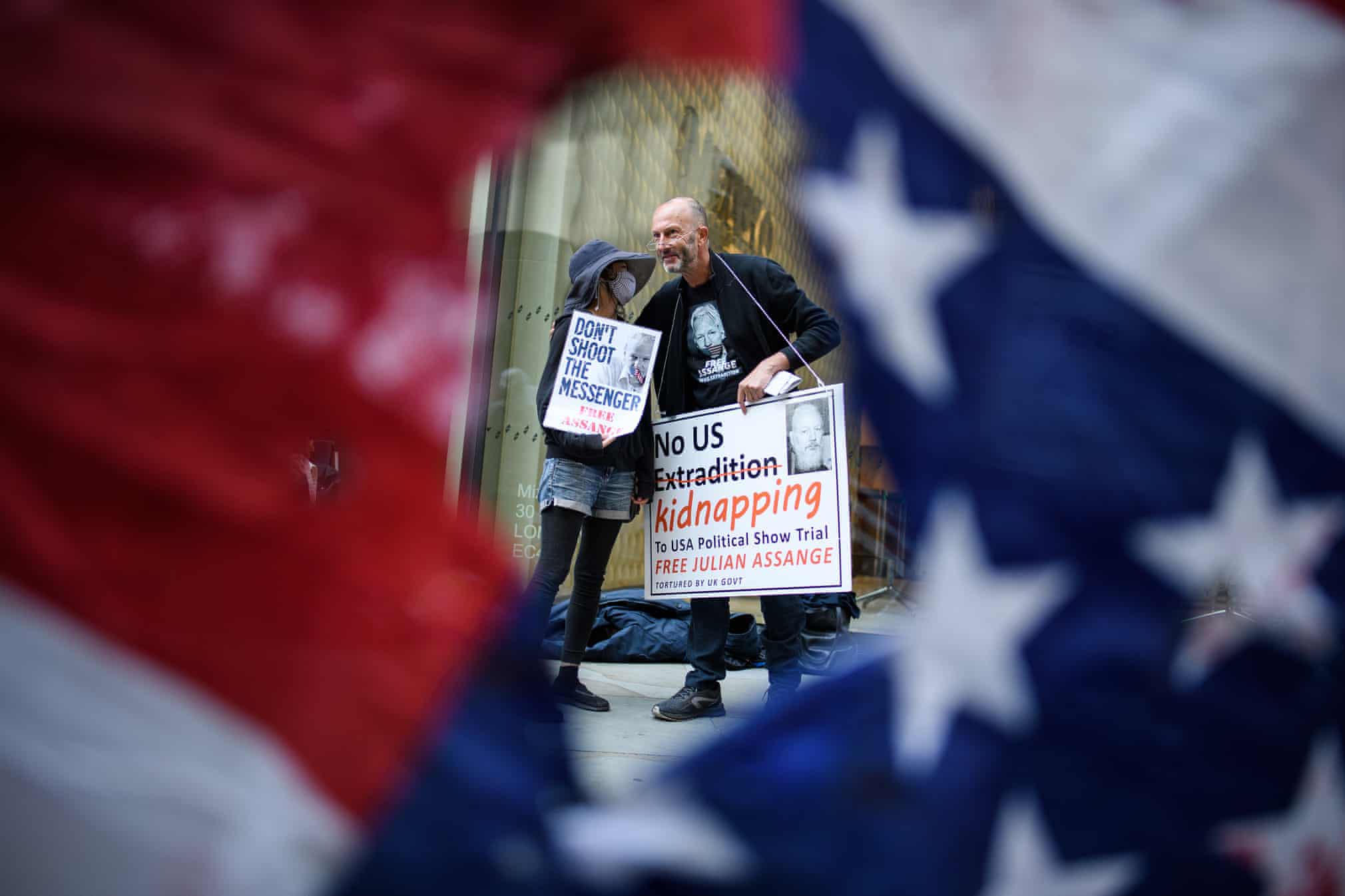 London, UK
Supporters of the WikiLeaks founder, Julian Assange, are seen through a torn US flag as they gather outside the Old Bailey. Assange is fighting an extradition request by the US on charges of hacking and espionage, avoided for years by seeking refuge in London's Ecuadorian embassy in 2012
Photograph: Leon Neal/Getty Images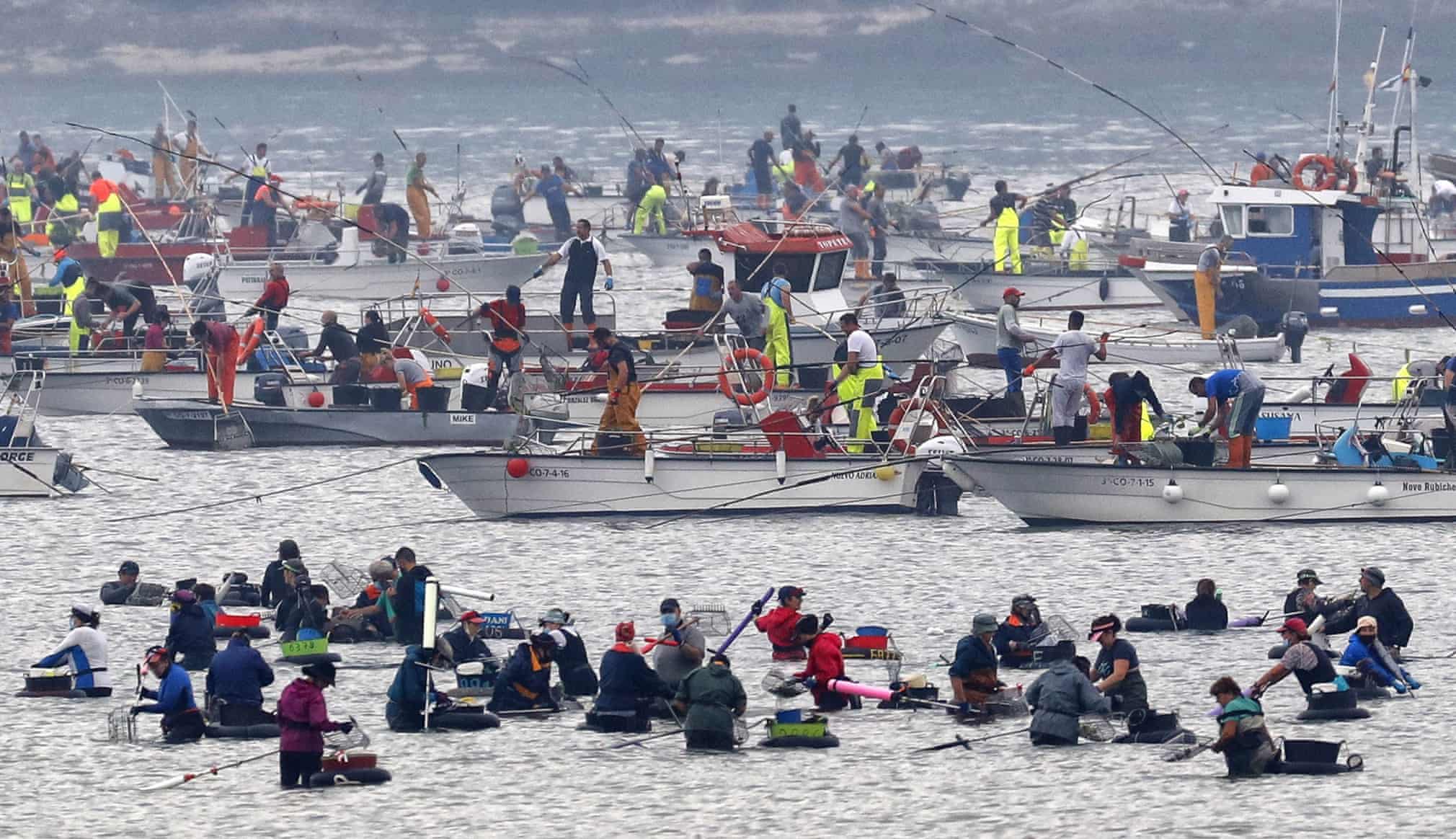 Noia, Spain
Hundreds of shellfish gatherers take part in the first day of the Seafood campaign of the cockle and the clam in Galicia
Photograph: Lavandeira jr/EPA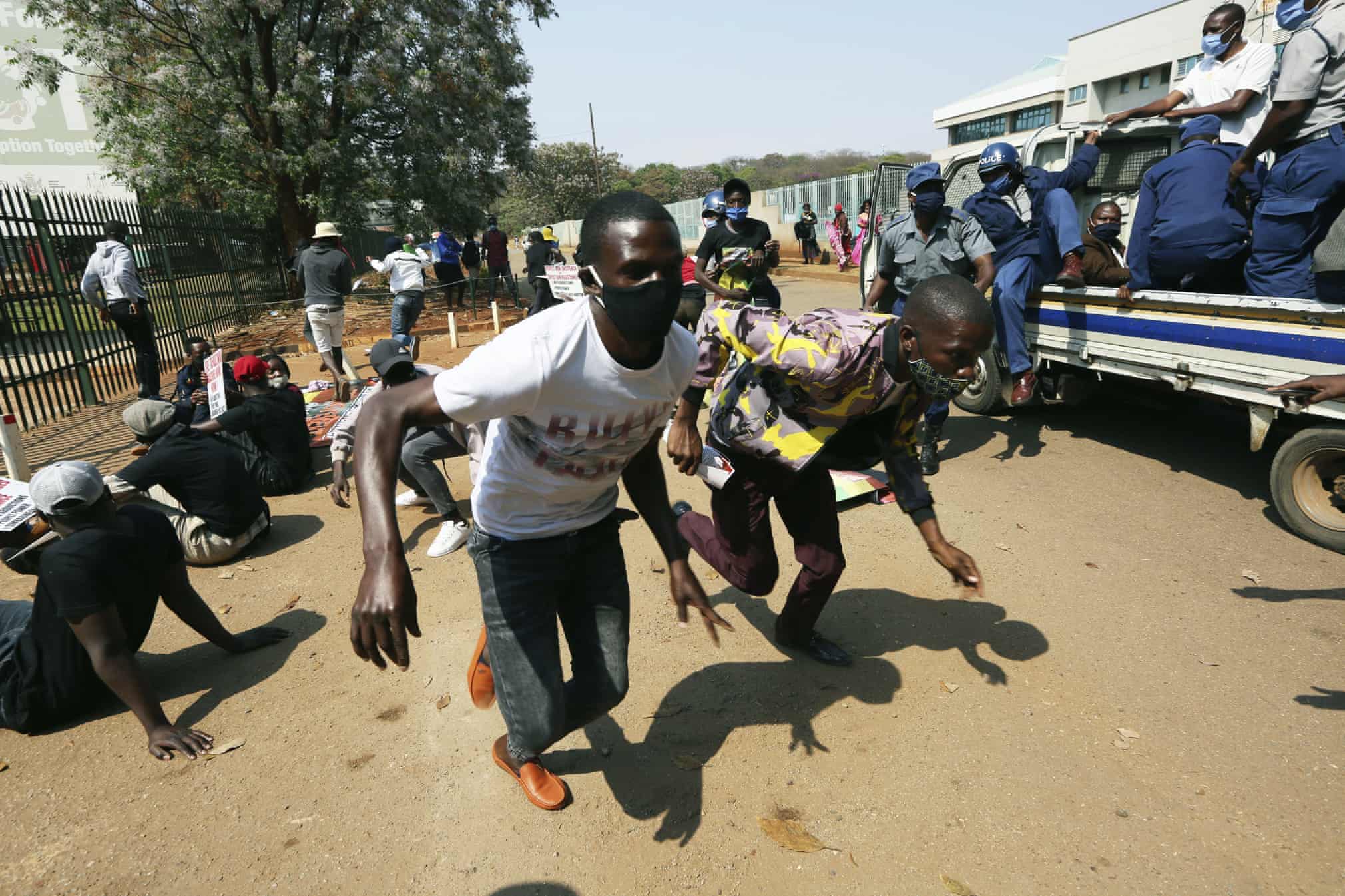 Harare, Zimbabwe
Zimbabwean university students run away from police during a protest outside a magistrates courts. Police broke up the protest and arrested some students demonstrating in support of a university union leader who was making a court appearance following his arrest for protesting against human rights abuses in the country
Photograph: Tsvangirayi Mukwazhi/AP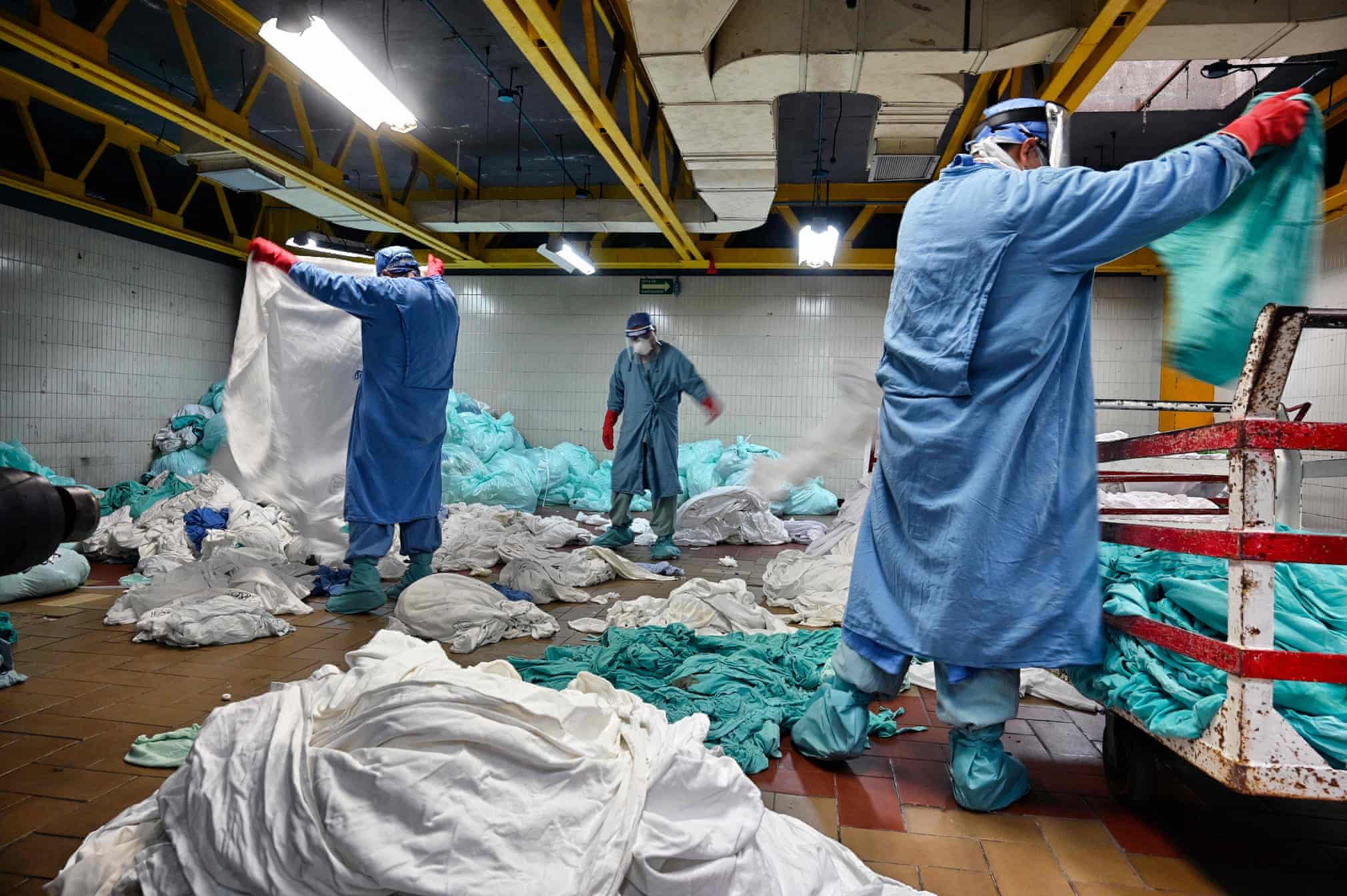 Mexico City, Mexico
Workers handle dirty laundry from the Covid-19 zone in the laundry room of the Mexican Institute of Social Security. Cleaning workers also risk their lives in Mexico's pandemic hospitals, knowing that their efforts often go unnoticed
Photograph: Alfredo Estrella/AFP/Getty Images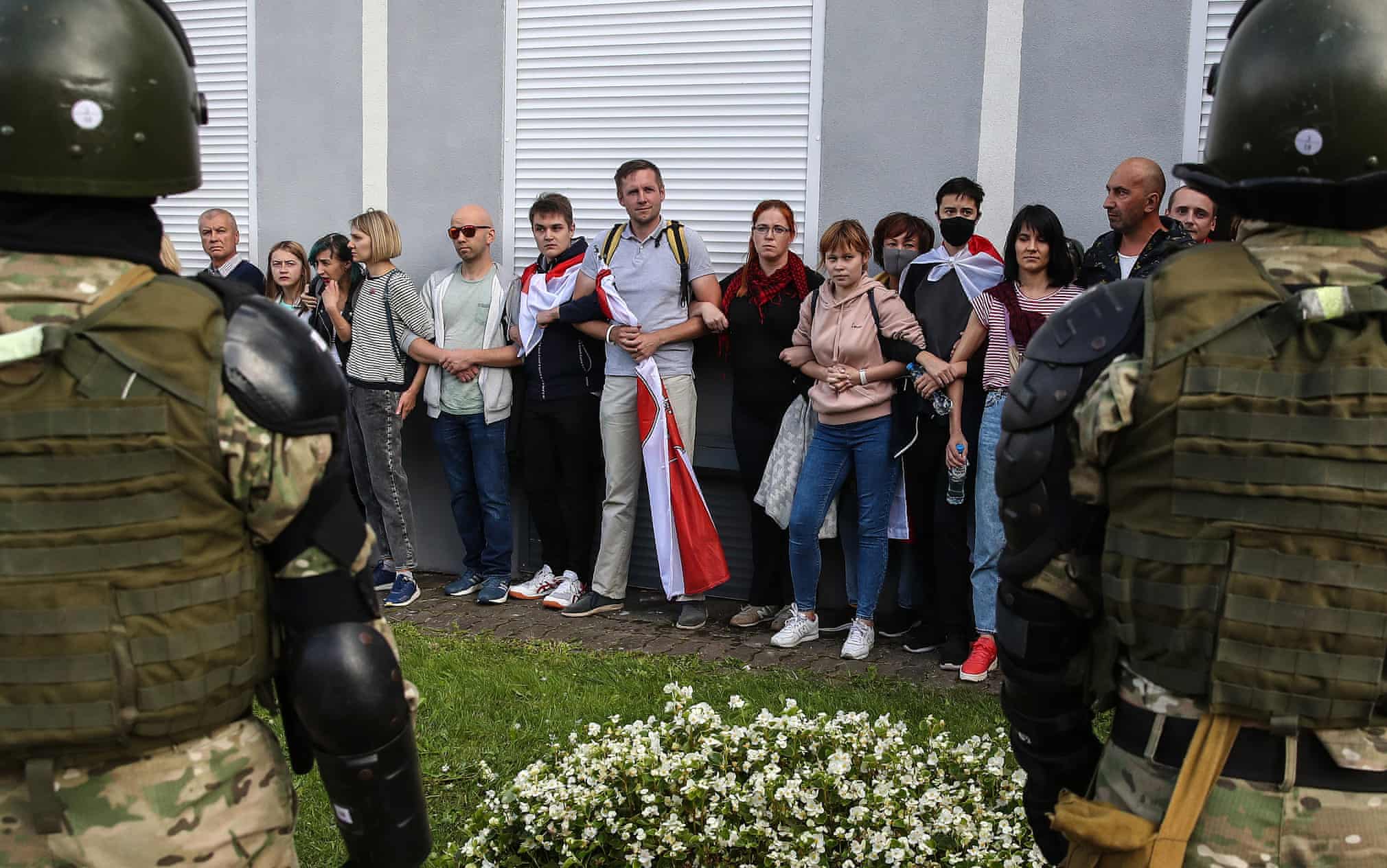 Minsk, Belarus
Opposition supporters form a human chain as they are confronted by riot police during a protest. Since the announcement of the 2020 Belarusian presidential election results on 9 August, mass protests have been erupting in major cities across Belarus
Photograph: Valery Sharifulin/TASS